Everything to Know about 'Titans' Ahead of Season Four's Part One Release
Buckle up! We are headed to the DC Universe for yet another installment of the Titans. Titans is a sci-fi superhero action-adventure show adopted from Bob Harvey and Bruno Premiani's TV and comic book series. The series debuted its first season in 2018, the second in 2019, and the third in 2021.
Titans has had impressive scores across the previous three seasons with a whopping 7.6 out of 10-star rating on IMDb, an 86% average Tomatometer from Rotten Tomatoes, and a 67% average audience score from the same platform. 
Titans got its fourth season renewal in October 2021 and has been filming since February. The fourth season of Titans will be landing in two parts; the second portion will arrive in 2023.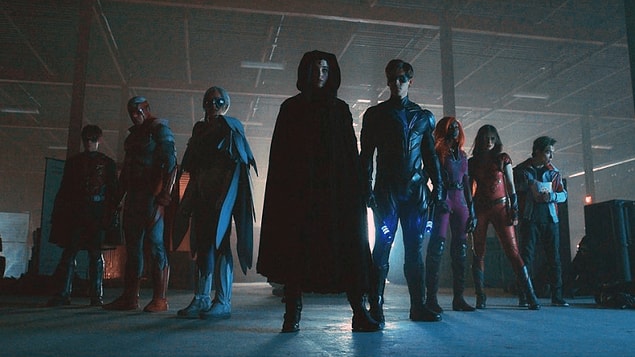 About 'Titans' Season Four: Part One
After saving Gotham city, the Titans are back with efforts to answer questions concerning Jason Todd's mysterious death while protecting the city. We will also see more from the Church of Blood trying to revive its leader. 
HBO Max's most recent teaser trailer for Titans season four: part one barely shows any main character but a glimpse of a hand raised from a pool of blood. Although the trailer doesn't tell whose hand it is, most possibly, it could be Brother Blood's making an entrance as the season's main villain.
The Show Creators and Cast
Titans is developed by Greg Berlanti, Geoff Johns, and Akiva Goldsman, with Michael Wray, Carl Ogawa, Jennifer Lence, Carol Banker, and Robert Ortiz as the producers and co-chief producers. The series' chief producers include Richard Hatem, John Fawcett, Greg Walker, and Sarah Schechter; Warner Bros. Television, DC Entertainment, Berlanti Productions, and Weed Road Pictures are the companies behind the series' success.
Several characters in the fourth season include Brenton Thwaites as Nightwing, Anna Diop as Starfire, Lisa Ambalavanar as Jinx, Jay Lycurgo as Tim Drake, Franka Potente as Mother Mayhem, and Joseph Morgan as Brother Blood. Other characters include Ryan Potter as Beast Boy, Titus Welliver as Lex Luthor, Teagan Croft as Raven, and Joshua Orpin as Superboy.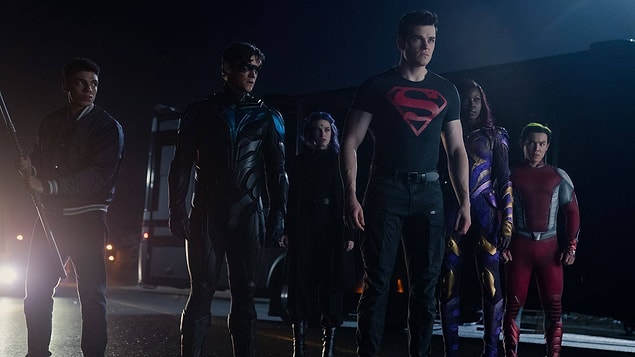 Release Date
Titans season four: part one lands on Thursday, November 3rd, exclusively on HBO Max, with two episodes followed by weekly releases until December 1st, totaling six amazing episodes. 
The past seasons are available for streaming on HBO Max. The streamer charges $9.99 (with ads) or $14.99 (ads-free) monthly options.