Everything to Know About Netflix's Fantasy Film 'Troll' Before it Premieres
The holiday is here, and Netflix is doing it all to keep its fan base actively entertained. Netflix recently revealed that Troll, a fantasy film, will launch on the streamer on December 1st. 
Alongside the release date, the streaming platform also provided the cast and trailer concerning its upcoming movie.
What's 'Troll' About?
To avoid confusion with the popular Trolls animation film, Netflix defined Trolls as weird-looking creatures (dwarfs or giants) which are predatory and live away from humans. 
Based on Norwegian folklore, the streamer's upcoming project focuses on one such being from the mountain Dove, which wakes up years after long captivity and starts moving toward the cities of Norway. 
The creature knocks down nearly everything as it soon approaches Oslo. It may seem impossible for the Norway citizens, but somehow they must manage the newly emerged animal.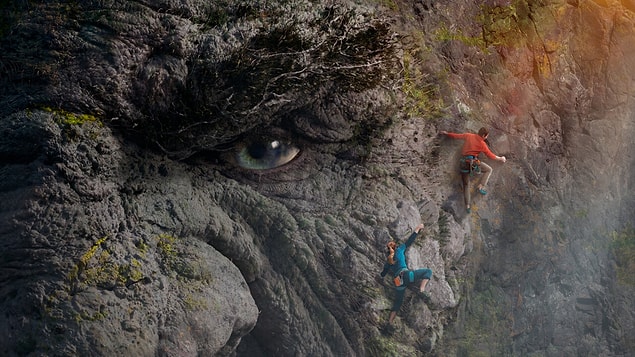 Is There a Trailer for 'Troll'?
Yes. Netflix posted the official trailer three weeks ago to offer more descriptions concerning Troll. In 2 minutes and 46 seconds, the trailer kicks off terrifyingly with destructive forces upon the properties of Oslo. 
The emergence of solid destructive forces attracts attention all over the planet as civilians seek answers to what creature is behind them. From studying its footprints to plenty of guesswork, experts dive deeper into investigations. 
The journey to exterminate the Troll is clearly challenging as the creature exhibits lots of 'military' experience alongside other top-notch tactics.
Who Created 'Troll'?
Troll is written by Espen Aukan and Roar Uthaung, who also chief produces alongside Tim King, Harald Zwart, Veslemoey R. Zwart, and Espen Sandberg. Uthaug directs the film as a Motion Blur project.
Who Casts 'Troll'?
The upcoming Netflix movie boasts loads of talented characters, including Ine Marie Willmann (Nora Tidemann), Mads S. Pettersen (Kaptein Kristoffer Holm), Kim Falck (Andreas Isaksen), Gard B. Eidsvold (Tobias Tidemann), and Eric Vorenholt (OPS-officer). 
Other characters include Hugo Mikal Skår (Helikoptersoldat) and Pål Richard Lunderby.
When is 'Troll' Premiering?
Troll will land on Thursday, December 1st, exclusively on Netflix as a 1 hour and 41 minutes movie. 
Netflix charges a monthly subscription fee of $9.99, $15.49, and $19.99 for basic, standard, and premium options. The basic ad-supported buffet goes for $6.99 monthly.