Emmy Rossum's 'Angelyne' Brings Out the Star in Her
After airing a single episode in 2014, Angelyne returns more captivating than before. Angelyne is the blonde queen behind the billboards in this new Peacock series premiering on Thursday, May 19th.
The five-part limited series concentrates on fame, survival, billboards, and romance, among other factors. It centres on a designative D-list star who gained attention in the 1980s through the Los Angeles billboards featuring her curvy signatory figure.
What is 'Angelyne' About?
The film will skip through timelines, displaying the star's rise to fame alongside documentary interviews of when her billboards first emerged. The trailer presents the genesis of how Angelyne utilized billboards to make her signatory figure and image infamous. 
Angelyne stars Emmy Rossum depicting Angelyne, Martin Freeman of Fargo, portraying Maurice Wallach, Alex Karpovsky of Girls enacting Jeff Glasner, and Hamish Linklater of Midnight Mass, representing Rick Kraus.
Other characters include David Krumholtz of The Deuce, Lukas Gage of The White Lotus, Molly Ephraim of The Front Runner, Charlie Rowe of Rocketman, Michael Angarano of This Is Us, and Philip Ettinger of First Reformed.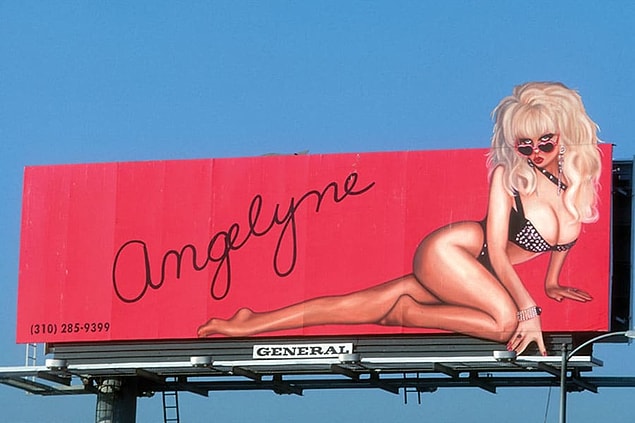 Who Produced 'Angelyne'?
Allison Miller, the show-runner, made it clear that Angelyne doesn't portray Emmy Rossum's real-life but rather an idea of examining one's determination towards her dream no matter the obstacles. 
Small Esmail of Mr Robot is the chief producer alongside Lucy Tcherniak, Emmy Rossum, and Chad Hamilton. Nancy Oliver serves as the show's creator.
As we wait, you can watch Angelyne's official trailer released via Peacock's main YouTube channel for more descriptions.