News
Elden Ring: Where To Get The Winged Scythe
Elden Ring: Where To Get The Winged Scythe
Elden Ring has a massive armament collection and there are endless builds to choose from. But if you're into "Shinigamis" from the anime and want to become something like a holy reaper, the Winged Scythe might just be the weapon for you. This article will walk you through how you can find this equipment.
What is The Winged Scythe?
The Winged Scythe is a reaper weapon and it requires the wielder to have 16 Strength, 16 Dexterity, and 24 Faith to be able to use it. It is ideal for Faith builds since it can dish out loads of damage and has a long reach. 
The Winged Scythe lives by its name with its weapon skill called Angel's Wings- an aerial attack where the wielder leaps into the air and brutally slashes the target dealing insane amounts of damage. The Winged Scythe is pleasing both damage-wise and looking cool.
"Sacred scythe resembling a pair of white wings. Deals holy damage. According to pagan belief, white-winged maidens are said to be Death's gentle envoys."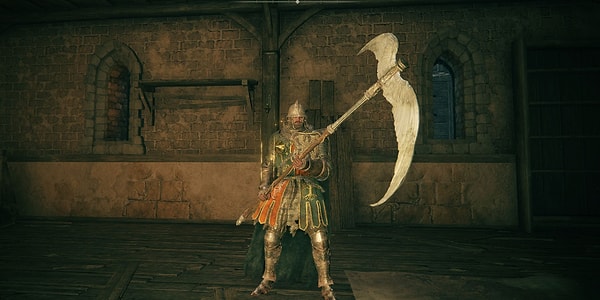 Where to Get the Winged Scythe?
The Winged Scythe can be found at the Weeping Peninsula in the Tombsward Ruins. You'll be glad to know that this area is accessible pretty early in the game as soon as you finish the tutorial. However, because of its stat requirements, you'll have to wait a while before you can use it.
Upon arriving at the Ruins, look for a staircase leading to a dark room. Once inside, you'll find a treasure that contains your desired weapon, the Winged Scythe.
Scroll Down for Comments and Reactions