Edgar Wright's Distinctly British Filmmaking Graces Streaming Services with 'Last Night in Soho'
News
>
Edgar Wright's Distinctly British Filmmaking Graces Streaming Services with 'Last Night in Soho'
Though not yet available for free streaming, Edgar Wright's 2021 horror film Last Night in Soho is an option for at-home streaming any time at the usual price of $5.99 for new rentals. Though this film slipped under the radar, fans of Wright's signature style should not miss this movie.
Plot of 'Last Night in Soho'
Country girl Eloise (Thomasin McKenzie) finally gets the chance to go to London for fashion school. But everything is far more competitive and high-stress than she expected, having always lived outside of the city's modern culture. When her frustration and loneliness come to a peak, she somehow transports herself to her preferred era of the 1960s, where she sees the world through the eyes of Sandy (Anya Taylor-Joy).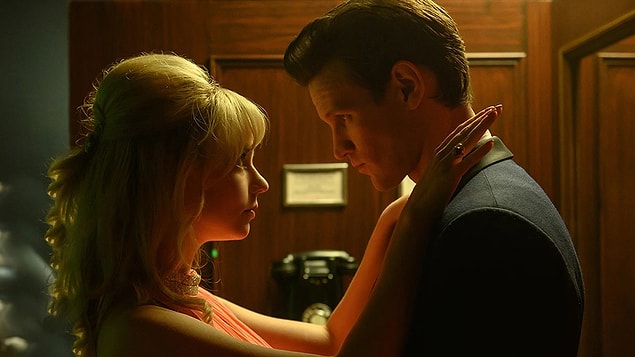 Recognition for Edgar Wright's Filmmaking
Edgar Wright has received few awards for his films, even with his cult popularity. With his latest being his lowest-rated film from the critics, awards voters criminally passed over Last Night in Soho. Luckily, the occasional group recognizes Wright for his filmmaking, the most recent being the Hollywood Critics Association. This organization nominated Last Night in Soho in seven categories at its awards ceremony, and it ended up winning in Best Horror Film and Best Editing. Wright's 2017 film, Baby Driver, also won Best Editing from the HCA in the first ceremony, when it was called the Los Angeles Online Film Critics Society.
Past HCA Horror Movie Winners
Get Out (2017)
A Quiet Place (2018)
Us (2019)
The Invisible Man (2020)
Past HCA Editing Winners
Baby Driver (2017)
Searching (2018)
1917 (2019)
The Trial of the Chicago 7 (2020)
Last Night in Soho is only available for rental, but these Edgar Wright films are more readily available for streaming!
Shaun of the Dead (2004) - Stream on Starz
Hot Fuzz (2007) - Stream on Tubi / Cinemax Go
Scott Pilgrim vs. The World (2010) - Stream on IMDb TV
The World's End (2013) - Stream on Cinemax Go