News
'Dune: The Sisterhood' Could Be the Next Hit or it Could Fail Spectacularly
'Dune: The Sisterhood' Could Be the Next Hit or it Could Fail Spectacularly
Everything about HBOMax's upcoming 'Dune: The Sisterhood' is intriguing. Filming for the series was announced two weeks ago in a spectacular Instagram post written by the director of the first two episodes, Johan Renck: 
'On this day, we commence filming Dune: The Sisterhood for HBO Max. Through machinations taking place millenia before the story you all know, we descend into the coven that one day shall be named the Bene Gesserit. Say it with me: 'I must not fear. Fear is the mind-killer. Fear is the little death that brings total obliteration.''
The quote is taken from Frank Herbert's original 1965 novel Dune. It's known as the Litany Against Fear, a mantra used by the Sisterhood to calm the mind. The Bene Gesserit are a semi-religious order, who, through superior mental and physical discipline, have managed to develop superhuman abilities. They can detect lies, use heightened perception, and control their biology down to the molecular level. Some within the group, known as Reverend Mothers, can reach back and see the past in their ancestral memories. They work with the Great Houses of Nobles, allowing them to guide the course of politics in the known universe.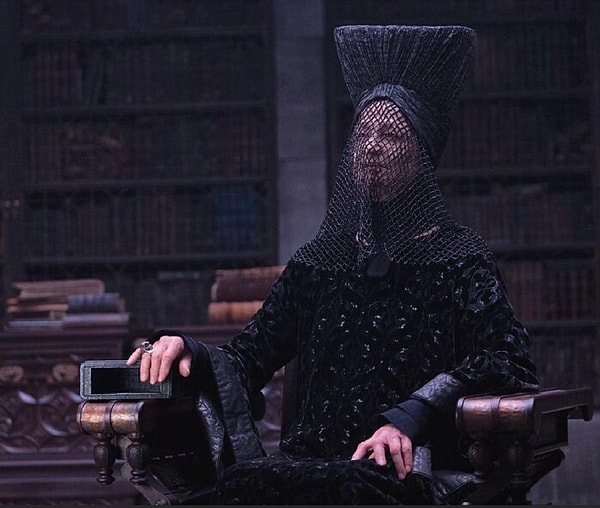 'Dune: The Sisterhood' will have to live up to a specific set of standards. Frank Herbert's franchise is known for its writing, its rich lore, and its philosophical content. It's a step above. It's also a household name with a gigantic, fickle base. It's known in Hollywood that If you plan on adapting his work, you had better go big, and you'd better do it right. You also have to accept that there are certain things that will not translate well on screen. 
There's long-winded exposition, trains of thought, and troublesome dialogue. The witches speak in code, and they pick up cues from minute details in each conversation. They're also known for their unique way of thinking. Life, to them, is a game of chess. Everything they do is planned out well in advance. Portraying that won't be easy. It will require a team of extraordinary writers, directors that know how to hit it out of the park, and showrunners whose craft has been elevated to an art form. 
So far news about the production has been positive. The right people for the job are present. They have serious qualifications--potentially enough to prove that they're up for the task. The cast is solid. They're not cheesy. They can be disturbing, dark, and scathing. All of the right ingredients are there, but that doesn't mean they'll be pieced together well. The series could still flop.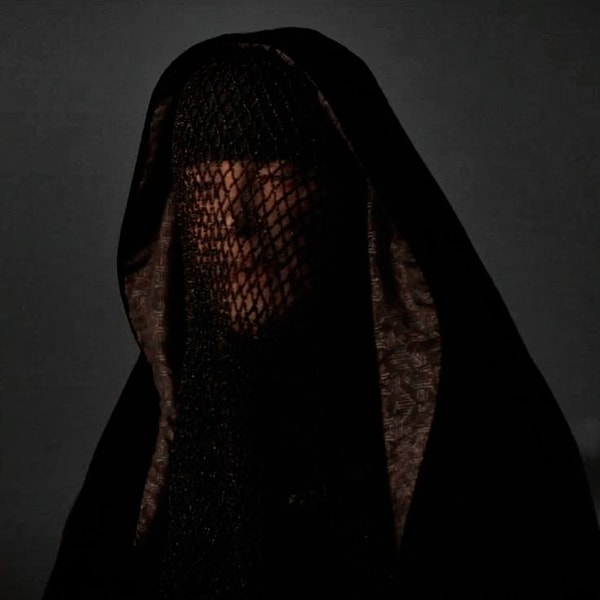 The People Behind the Curtain
A proper Herbert tribute will require nuance and careful planning. The project will have to be helmed by the best in the industry. We seem to be in good hands with showrunner Alison Schapker, who has a stellar resume to back up her skills. She was slated to be co-showrunner with series creator and writer Diane Ademu-John who recently stepped down, leaving Schrapker in the leadership position. 
She's credited with some of the best moments in season one of 'Westworld,' which was quite impressive. It involved the same kind of strategic writing style 'Dune: The Sisterhood' will need to match other titles in the franchise. It might also be a sign that she's capable of portraying Bene Gesserit petit perception. They have the ability to pick up on small imperceptible details, which move the story along.
The series will be written by Ademu-John and John Spaits. Spaits is known for writing Prometheus as well as the screenplay for the most recent Dune installment. He's already worked on the franchise. He did an amazing job with the film, and he does seem to have a certain eye for detail. Prometheus wasn't perfect, but it was precise and meticulously planned out. 'Dune: The Sisterhood' needs someone who thinks like him. We're lucky to have him on board with the project. Ademu-John's credentials are less promising and difficult to read. She's worked on 'The Haunting of Bly Manor,' 'The Vampire Diaries,' and 'The Medium.' Nothing seems to stand out, which doesn't mean she's not qualified. It means she's a wild card. It was announced that she would stay on in a creative capacity after her departure as showrunner. She also helped to create the series, so we will see her fingerprint on the work.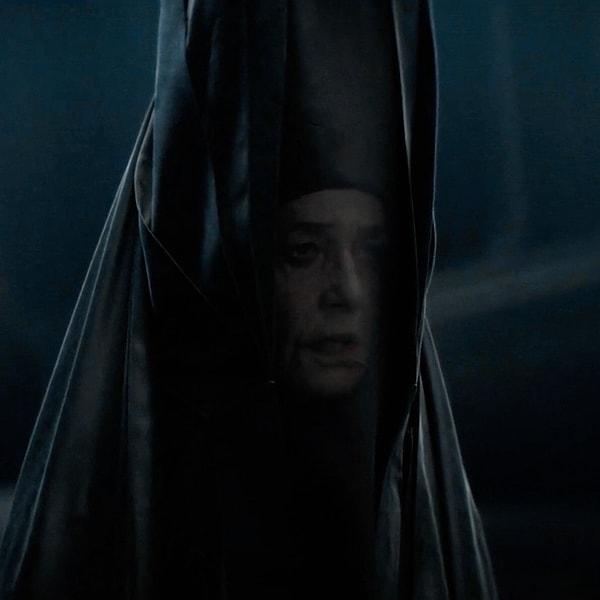 The first two episodes will be directed by Johan Renck, who boasts several amazing episodes of 'Breaking Bad,' a stint with 'Chernobyl,' an episode of 'The Walking Dead,' and two episodes of 'Bloodline.' French magazine CB news called him 'the number one director of commercials and music videos in the world.' He's worked with Kylie Minogue, Madonna, and Beyonce, as well as Levi and Nike. But none of this tells us if he's capable of directing a well-executed pilot. 
Productions swap out directors all of the time, and they may or may not take a significant part in the filming process. He could've completely bungled 'Breaking Bad,' or he may have just stood in the corner while everyone else worked. There's no way of knowing what his real role may have been, and he's only working on the first two episodes. After those are finished, he's stepping down and taking on a role as executive producer.  
The other producers, Deni Villeneuve, Scott Z. Burns, Matthew King, John Cameron, and Cait Collins, all seem to be qualified. Brian Herbert, Frank Herbert's son will also be producing, along with Kevin J. Anderson, who will act as co-producer. They are a source of contention within the fandom. They wrote the expanded Dune universe, a series of novels post-humously complementing Frank's original work. It's largely panned by critics, and most fans won't have anything to do with it. Whenever it's brought up, it's dismissed as subpar--barely fit to read. The series will in fact be loosely based on Brian and Kevin's novel Sisterhood of Dune, which has turned many off from the project.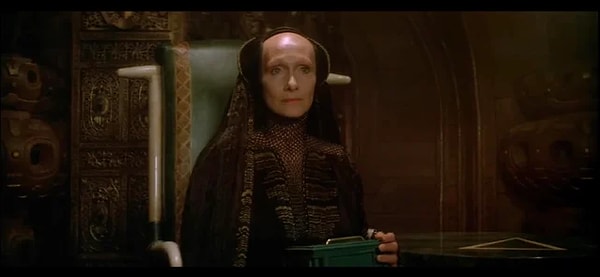 Cast and Storyline
Brian and Kevin's novels are well-crafted, poetic, and sometimes disturbing. They do complement the series well, but they're missing a vital element--something that can't be found outside of the original novels. It's fortunate then that the series seems to be diverging sharply away from their work. All of the main elements are either missing or altered. Even the characters don't match, and those that do seem to have drastically different storylines. 
The only two that appear to be the same are the main protagonists, Valya and Tula Harkonnen, who will be played by Emma Watson and Shirley Henderson respectively. They will 'combat forces that threaten the future of humankind and establish the fabled sect known as the Bene Gesserit.' Both Henderson and Watson are top-notch. Watson is well known for her role in 'Chernobyl,' and Harry Potter fans will remember Henderson as Moaning Myrtle from the films. They can be dark, intense, and provocative. Henderson in particular is good at throwing her voice, and Watson is more than capable of the shrewd, deceptive nature Valya displayed in the books. 
In the novel, Valya Harkonnen was a leader in the early days of the Sisterhood. The story follows her vendetta against Vorian Atreides, the Great House's immortal patriarch. It's the main conflict, and Vorian's life makes up most of Brian and Kevin's expanded universe. If he's missing from the cast, we can expect a very loose adaptation--something many fans will prefer.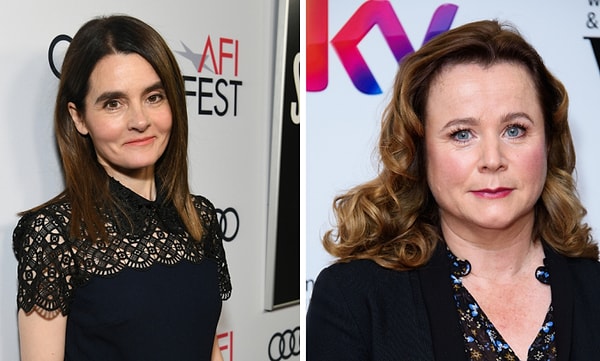 The other casting roles don't seem to appear to match the books at all. In Brian and Kevin's expanded universe, the Imperium was established after the fall of the machine empire at the end of the Butlerian Jihad, a war between thinking machines and men. This is a major event in the franchise, but there's no way of knowing whether or not it will transfer over onscreen. There is an Empress Natalya, 'a formidable royal who united thousands of worlds with her marriage to Emperor Corrino.'  This is all new. She will be played by Indira Varma from 'Game of Thrones,' who's known for her sharp features and abrupt, striking demeanor. 
The name 'Corrino' does appear in the novels, but 'Natalya' does not. We have no way of knowing how she interacts with the Emperor, her role in the story, or even her basic personality--just her title and the few basic details provided above. What we do know is that Varma is immensely talented. She can command the screen with a single look, and she has a certain mystical quality that fans might enjoy. 
Mark Strong will play Emperor Javicco Corrino, 'a man from a great line of war-time Emperors, who is called upon to govern the Imperium and manage a fragile peace.' Strong has solid features and a commanding demeanor, the exact opposite of what you'd expect from the emperor in Brian and Kevin's Sisterhood of Dune.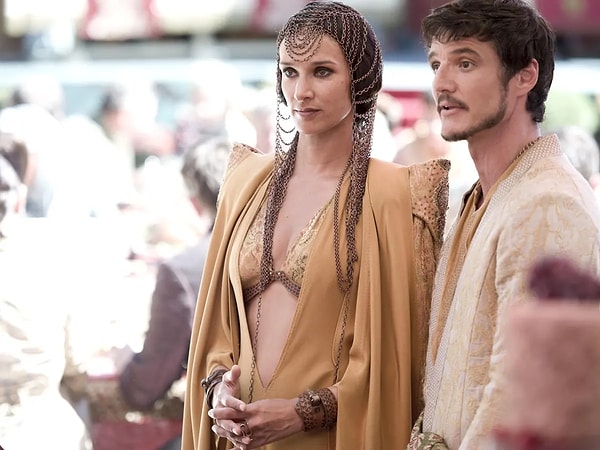 According to the casting announcements, Jade Anouka will play Sister Theodisia 'a talented and ambitious acolyte at the Sisterhood who harbors a dangerous secret about her past.' This alludes to a completely unique storyline. There's no mention of this in the novels. 
Chris Mason will play Keiran Atreides, who doesn't appear to be Vorian's counterpart, but potentially one of Vorian's descendants. He is a 'Swordmaster to a Great House whose ambition to live up to his family name is disrupted when he forms an unexpected connection to a member of the royal family.' None of this is present in the novel either. Perhaps he will be the target of Valya and Tula's vendetta against the Atreides. The series makes no mention of the feud, but it still plays a huge part in events that we've already seen on film. We can probably expect to hear about it.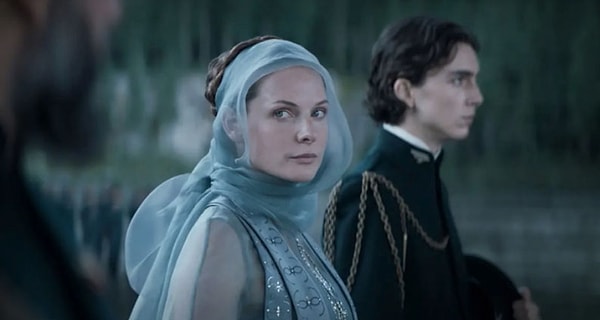 The other roles do seem to tell us more about the plot, but not much. Sarah-Sofie Boussnina will play Princess Ynez, 'an independent young princess dealing with the pressures of her responsibility as heir to the Golden Lion Throne.' Maybe she will fall in love with Keiran. Perhaps there will be a love triangle with Tula, who seduces one of Vorian's descendants. Shalom Brune-Franklin will play Mikaela, 'a strong-willed Fremen woman who serves the royal family while longing for a home planet she's never known.' This may lead into the history of the Fremen people who escaped enslavement and fled to Arrakis.
Aoife Hinds is a particularly interesting addition. She may give us a clue we need to ascertain some of the changes made to the expanded universe timeline. She'll be playing Sister Emeline, 'a zealous acolyte descended from a long line of martyrs, who carries fervent religion to her training at the Sisterhood.' She may be a descendant of Serena Butler, who inspired the Jihad against the machine empire. Her movement, originally named the Cult of Serena, ravaged the galaxy, threatening to destroy any planet that resorted to using advanced machines. This may be the force threatening humanity that was spoken about in Valya and Tula Harkonnen's character descriptions. It would match the events that take place in the novel. This is our biggest clue so far. We may see the appearance of the cult's leader Manford Torondo who led the holy war. 
Travis Fimmel was the most recent addition to the cast. He could very well be the series' antagonist. He has a vulgar, almost drunken demeanor and a distinct, snake-eyed glare, and he's definitely not fit for a side role. He's a main player. He'll be portraying Desmond Hart, 'a charismatic soldier with an enigmatic past, who seeks to gain the Emperor's trust at the expense of the Sisterhood.' If Vorian Atreides does make an appearance it will be through him. In the novels, Vorian was the son of a cymek--a machine run by a human brain--who gifted him with an extended lifespan. He was raised by machines and defected to the human side later in life. He did in fact approach the emperor in the books, hoping to gain his trust, and he was at odds with Valya Harkonnen, who was leading the Sisterhood at the time. Travis would make a formidable opponent. He's an amazing actor known for his loose, gritty approach--definitely someone you love to hate. It would be very cool to see him coming up against Emma Watson's Valya.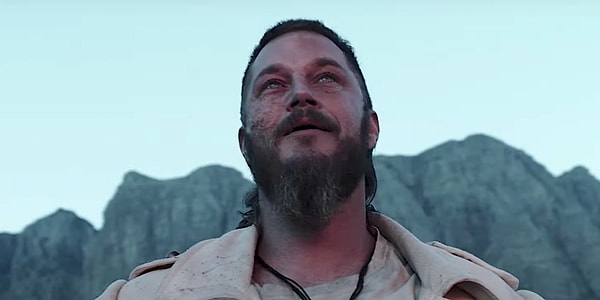 What to Expect Going Forward?
Now that the series is in production we'll continue to receive updates detailing more of what we can expect going forward. Soon there will be interviews and press rackets, potentially behind-the-scenes clips, and maybe--cross your fingers--a few leaks from the set. But for now, all we have are the short descriptions released by the studio. 
The series is in talented hands, and many remain optimistic, especially since production has made a point to distance themselves from the books. It remains to be seen, though, whether or not the fandom will be able to move past the source material. Brian Herbert and Kevin J. Anderson are not well-liked. We could see a mass exodus of the base, resulting in a lackluster premiere, or they could hit a homerun and wow us all.
Scroll Down for Comments and Reactions