News
Donald Glover's 'Atlanta' Finishes Another Strong, Thoughtful, and Rewarding Season
Donald Glover's 'Atlanta' Finishes Another Strong, Thoughtful, and Rewarding Season
If you've been hesitant to dive into Atlanta, the signature show that was created by Donald Glover with frequent starting, writing, and directing credits from him as well, it's time to make the jump. Three near-perfect seasons in, the show has only got more funny, wild, and meaningful since its 2016 premiere. Since season 3 ended last month, here are all the things you need to know about the show.
Premise of 'Atlanta'
A perennially broke man occasionally living with his daughter and ex-girlfriend decides that his next career move will be managing the underground rap career of his cousin, known in Atlanta as Paper Boi. Along the way, he and Paper Boi's associates navigate the life of hustlers and experience all the surreal craziness that the city throws at them.
Cast and Crew
Main Cast:
Donald Glover - Earn Marks

Brian Tyree Henry - Paper Boi (Alfred Miles)

Lakeith Stanfield - Darius

Zazie Beetz - Van
Directors:
Hiro Murai (Barry, Station Eleven)

Ibra Ake (Black Is King)

Donald Glover
Writers:
Stephen Glover

Janine Nabers

Taofik Kolade

Francesca Sloane

Jamal Olori

Ibra Ake 

Jordan Temple

Donald Glover

Stefani Robinson (What We Do In The Shadows)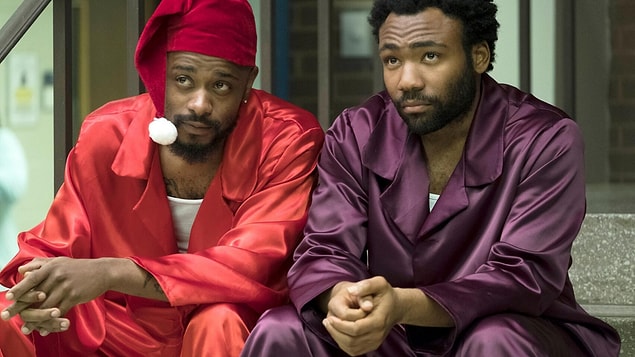 The Bizarre Delight That Is 'Atlanta'
From white men saying the 'n-word' to meeting up with Migos to Teddy Perkins (if you know, you know), Atlanta's first two seasons had already made a name for the show in the field of unique comedy. Despite a throughline in the plot with the dealings of Paper Boi and Earn, Atlanta has never been afraid of finding completely separate areas to explore in a kind of heightened reality. Donald Glover, during the first season, even compares it to Twin Peaks, and the comparison is not far off. With the reliance on surreal moments to define Glover's observations of the world, Atlanta is a one-of-a-kind effort.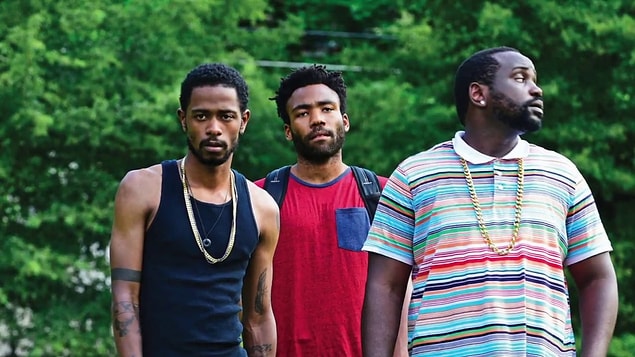 Review of 'Atlanta'
The third season of Atlanta is certified fresh on Rotten Tomatoes with a score of 97%. This is tied for last among the three seasons, if you can believe it! Atlanta Season 3 is mostly set on a Europe tour, but the show never stops subverting both the viewer's expectations and the entire direction of the show. For example, the season premiere is a fictional retelling of the Hart family murders, where a white couple killed themselves and their adopted black children in 2018. With a grounded story and more than enough diversions to satisfy fans of the show's weirdness, this new season is another rousing success equal to its predecessors.
Rating: 9/10
★★★★★★★★★☆
Where to Watch 'Atlanta'
All episodes of Atlanta can be viewed on Hulu. Enjoy!
Scroll Down for Comments and Reactions