News
DIY: Make Starbucks' Cool Lime and Berry Hibiscus Drink at Home
DIY: Make Starbucks' Cool Lime and Berry Hibiscus Drink at Home
Many people who are overwhelmed by the summer heat are trying to cool down with cold drinks. Cool Lime and Berry Hibiscus, which are among the most popular cold drinks of recent times, are liked by almost everyone. 
You may have the opportunity to drink these drinks in some coffee shops, but they may make you think about cost and health. Well, we have some good news for you! Here, before you, are the Cool Lime and Berry Hibiscus recipe, the most preferred drinks of Starbucks!
1. The Wonderful Harmony of Lemon with Mint: Cool Lime Recipe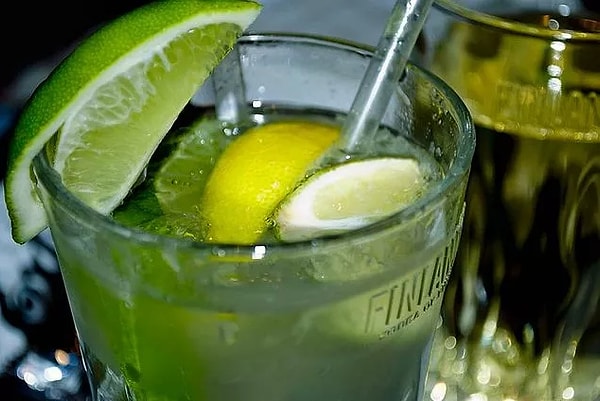 Those who like to consume lemonade or similar sour drinks in the summer heat love Cool Lime. Cool Lime, which can be prepared using only 4 ingredients, offers you the amazing taste of mint and lemon. You can consume this popular drink by making to much of it and storing it in jugs. Here is how you can make Cool Lime at home...
INGREDIENTS (For two people)
● 5 sprigs of mint
● peel of 1 lemon
● 3 tbsp lemon juice
● 2 tbsp granulated sugar
● 1+1/3 cup cold water (400 ml glass)
● Broken pieces of ice
PREPARATION
● Separate the leaves of 5 sprigs of mint from the branches.
● Peel or grate the peel of 1 lemon with the help of a fruit peeler without taking the white parts of the lemon.
● Put the mint leaves, lemon peels and 2 tablespoons of granulated sugar in a large bowl.
● Rub these ingredients in the bowl with your hands until all the flavor of the mint and lemon comes out. Continue rubbing for about 10-15 minutes.
● Then, add cold water to the mixture.
● Stir the mixture thoroughly until the sugar dissolves in the water.
● Then, add 3 tablespoons of lemon juice to the mixture and mix again.
● Separate the whole mixture from the grains by straining with the help of a strainer.
● Put the ice in a bag and tie the mouth of the bag. If you wish, you can also use a ziplock refrigerator bag. Then, with the help of a rolling pin or a roller, beat the ice until it crumbles. If you wish, you can make the ice smaller with the help of a food processor.
● Fill two large glasses to the brim with broken pieces of ice.
● Add the Cool Lime mixture to the iced glass.
● Finally, put two thin slices of lime, citrus or regular lemon slices in it.
● And your Cool Lime is ready!
After trying this recipe, you won't need to go to Starbucks again. Now let's look at our second recipe: Berry Hibiscus!
2. The Unforgettable Taste of Hibiscus Plant and Blackberry: Berry Hibiscus Recipe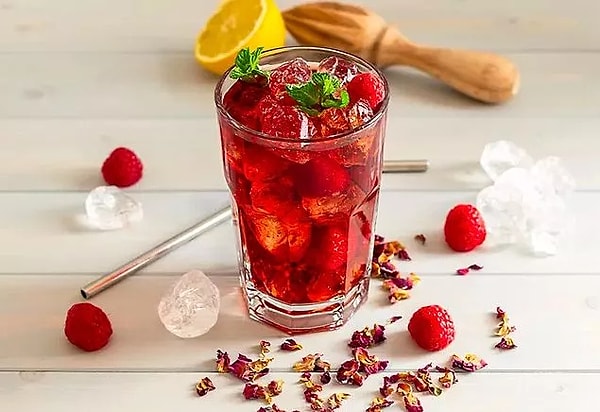 Berry Hibiscus, which is one of the most popular drinks of Starbucks, especially in summer, wins the admiration of many people with both its taste and its refreshing feature. In fact, making a delicious Berry Hibiscus at home is not as difficult as it seems! Here is all the details of the Berry Hibiscus recipe!
INGREDIENTS 
● 1 sachet of hibiscus or rosehip tea or hibiscus plant that you can get from Herbalists
● 3 teaspoons granulated sugar
● 6 frozen blackberries
● 7-8 pieces of ice
PREPARATION
You can make this recipe by brewing the hibiscus plant you received from the herbalist, or by using hibiscus or rosehip herbal tea. If you make it with the hibiscus plant you get from the herbalist, the taste of the drink becomes a little sourer and more pungent. You can prepare the recipe by choosing what you want according to your taste.
● fill a 400 ml jar with hot water, slightly less than its half.
● Brew a pinch of hibiscus plants that you took from the herbalist in hot water for 4-5 minutes and then strain. If you are going to use ready-made hibiscus or rosehip tea, it is enough to brew it in hot water for 2-3 minutes.
● Add 3 teaspoons of granulated sugar to the tea you are brewing and mix thoroughly until dissolved. You can put more or less sugar according to your taste.
● Then throw 6 frozen blackberries into the jar.
● add 7-8 pieces of ice, close the lid and shake well for 2-3 minutes
● When white foams start to come out of the mixture you shake, your Berry Hibiscus is ready.
● You can enjoy your Berry Hibiscus by putting a straw in the jar. If you want, you can also have your drink by putting it in a glass. Bon appétit!
What is your favorite Starbucks drink? Tell us in the comments!
Scroll Down for Comments and Reactions