News
Disney+ Cancels 'The Mysterious Benedict Society' After Second Season: Here's Why
Disney+ Cancels 'The Mysterious Benedict Society' After Second Season: Here's Why
The Disney+ axe has unfortunately touched Phil Hay's mystery adventure TV show, The Mysterious Benedict Society, after airing two seasons on the streamer. 
Disney+ ordered The Mysterious Benedict Society in September 2019 as an adaptation of Trenton L. Stewart's 2007-2019 fantasy book series of the same title.
When Did 'The Mysterious Benedict Society' First Premiere?
The first season landed in June 2021, followed by the second in October 2022, with eight episodes each. 
The Mysterious Benedict Society has achieved eye-catching scores over its past two seasons, revealed through 7.6/10 stars on IMDb, an 89% average audience score (reinforced by an 86% average Tomatometer) on Rotten Tomatoes, and a 66% on TV Guide. 
On Sunday, January 29th, Disney+ canceled the series despite its good ratings.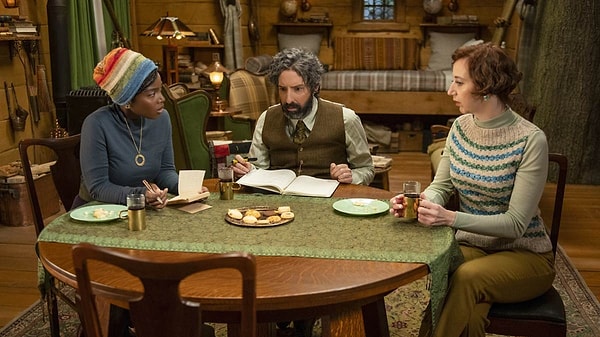 Why Was 'The Mysterious Benedict Society' Canceled After Just Two Seasons?
There hasn't been an apparent reason why Disney+ canceled The Mysterious Benedict Society, regardless of its incredible scores. 
In a statement made via his main Twitter account, Phil Hay, a creator and chief producer of the show, said, "Dear friends, the second season marks the end of The Mysterious Benedict Society's trip on Disney+. We adore everyone who assisted in making this truly special and life-affirming encounter happen. No regrets- so proud of what we created."
A day later, Hay shared a poster of The Mysterious Benedict Society family, accompanied by a tweet, "You guys have no idea how great it makes us all feel to read your amazing messages of love and support. Thank you from the entire Mysterious Benedict Society family."
Tony Hale, a star in the show, also shared his take on the news in an Instagram post, reading, "Hard to bid goodbye to the Mysterious Benedict Society, but so INCREDIBLY thankful to Disney TV Studios and Disney+ for allowing us two seasons of this magnificent story written by L. Stewart. Thanks to the entire team and cast- a wonderful story, even more, wonderful people."
More Details About 'The Mysterious Benedict Society'
The Mysterious Benedict Society focuses on four incredible orphans who land an undercover mission while viewing for a scholarship. The past two seasons have seen the quadruplet tackle various assignments successfully alongside its leader, Mr. Benedict. 
Hay and Matt Manfredi chiefly produce the series alongside James Bobin, Deepak Nayar, James Tarses, Todd Slavkin, Karen K. Sherwood, and Darren Swimmer. Slavkin Swimmer Productions, 20th Television, and Halcyon Studios have been part of the show's two seasons. 
Besides Tony Hale (Mr. Nicholas Benedict), other iconic faces in the series include Kristen Schaal (Number Two), MaameYaa Boafo (Rhonda), Ryan Hurst (Milligan), Gia Sandhu (Ms. Perumal), Mystic Inscho (Reynie), Seth Carr (Sticky), Emmy DeOliveira (Kate), and Marta Kessler (Constance Contraire).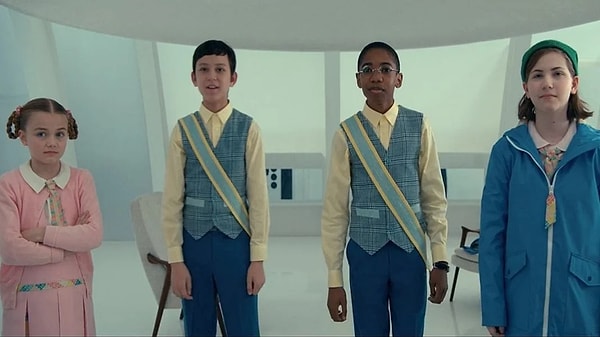 The two seasons of The Mysterious Benedict Society are still available on Disney+ for streaming at $7.99 and $10.99 ad-supported and ad-less plans, respectively.
Scroll Down for Comments and Reactions