News
Disney+ Acquires the Second Season of 'The Mighty Ducks: Game Changers'
Disney+ Acquires the Second Season of 'The Mighty Ducks: Game Changers'
Time flies, but it's swifter with The Mighty Ducks: Game Changers; it was just the same year the series launched its first season and is now heading to season two. 
The series launched in March 2021 and renewal for season two was announced in August, whose production process began in early 2022. 
The Mighty Ducks: Game Changers scored an outstanding 7.4/10-star rating on IMDb and a 77% average audience score on Rotten Tomatoes; no wonder Disney+ had such steadfast confidence with it.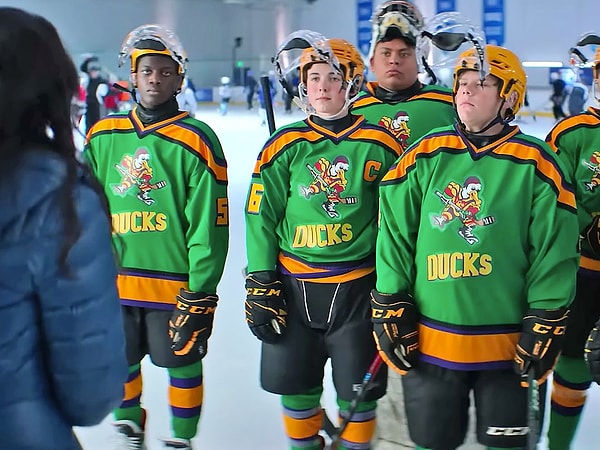 About 'The Mighty Ducks: Game Changers'
The Mighty Ducks: Game Changers is a sports series adapted from The Mighty Ducks movie of 1992, following Evan, a 12-year-old. After being kicked out from a hockey team, Evan forms a new hockey squad of 'losers' with the help of (Gordon Bombay) as the coach. Through thin and thick, the team gets to its first game and later won The Mighty Ducks team title. 
Season two of The Mighty Ducks: Game Changers sees the incredible team an extraordinary summer hockey institution run by Colin Cole, where they get a chance to upgrade their hockey skills and knowledge without school matters getting involved- summer. As the crew tries to make it in the competitive environment, they keep questioning whether they will win the summer. 
The trailer from Disney Plus' main YouTube Channel starts with the Colin Cole welcoming the kids to the EPIC hockey center, urging them to do better than their best. The Mighty Ducks arrive right after Cole's word, all exhausted, appearing hopeless. At the EPIC there are scenes of demanding training sessions, socialization, tough competitions, and the Mighty Ducks staying strong together through the trying times.
The Show Creators, Cast & Release Date
The Mighty Ducks: Game Changers is chiefly produced and show ran by Josh Goldsmith and Cathy Yuspa, alongside Jon Avnet, Jordan Kerner, Brad Petrigala, George Heller, Steve Brill, and Lauren Graham. ABC Signature is the production company behind the show's success. 
Season two boosts lots of talented actors like De'Jon Watts (Adib), Kiefer O'Reilly (Logan), Taegen Burns (Maya), Bella Higginbotham (Lauren), Luke Islam (Jaden), Julee Cerda (Stephanie), Swayam Bhatia (Sofi), Maxwell Simkims (Nick), Brady Noon (Evan), and Josh Duhamel (as Colin Cole, replacing season one's Emilio Estevez). 
The Mighty Ducks: Game Changers season two lands on Wednesday September 28th, on Disney+. Season one of the series is still available on the streaming platform for the subscribers.
Scroll Down for Comments and Reactions