News
Diane Keaton, Jane Fonda, Candice Bergen & Mary Steenburgen Jet Off to Italy in 'Book Club 2: The Next Chapter'
Diane Keaton, Jane Fonda, Candice Bergen & Mary Steenburgen Jet Off to Italy in 'Book Club 2: The Next Chapter'
The lifelong friends Diane, Vivian, Sharon and Carol are back and as energetic as ever!
Get ready for a new installment Book Club 2: The Next Chapter, which brings back these oldies A-listers and more fun as they head to Europe for a girls' vacay.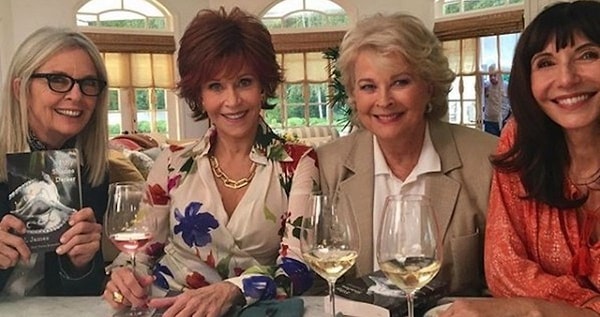 Trailer
Kicking off to the iconic soundtrack "Mambo Italiano", Carol Colby narrates in the background, "Life is like a really great novel. You never know what the next chapter will bring."
And then Vivian excitedly enters a room with her three best friends waiting and announces that she's engaged to Arthur finally!
Carol convinces her girl pals to celebrate the bachelorette party in Italy, saying, 'We might never get the chance to do something like this again.'
We then see flashes of the ladies taking selfies and capturing the beautiful sceneries of the alluring Rome city alongside other tourists. 
Their fun trip, however, goes overboard as they get into trouble, hinted by the hilarious scene where Vivian mistakes an Italian cop for a stripper. 'Show me your concealed weapon,' she tells him. The cop then locks them in a cell.
Who Will Return in 'Book Club 2: The Next Chapter'?
The four leads will reprise their roles as best friends and members of their eccentric book club. There's Diane Keaton (Because I Said So) as Diane, Jane Fonda (Monster in Law) as Vivian, Candice Bergen (Sex and the City) as Sharon Myers and Mary Steenburgen (Four Christmases) as Carol Colby.  
Andy Garcia (The Untouchables) also returns as Mitchell, Diane's love interest, alongside Don Johnson (The Other Woman) as Arthur, Vivian's longtime boyfriend turned fiancé and Craig T. Nelson (Get Hard) as Bruce Colby, Carol's devoted hubby. 
The sequel's new additions include Giancarlo Giannini, Vincent Riotta, Hugh Quarshie and Andriano De Pasquale. 
The Book Club films mark Steenburgen and Nelson's reunion as an on-screen couple since starring in the rom-com film The Proposal (2009) alongside Sandra Bullock, Ryan Reynolds and the late Betty White. 
Book Club 2: The Next Chapter is directed by Bill Holderman, who also produces it together with Erin Simms. 
The film is a product of Focus Features, Endeavour and Makeready production companies.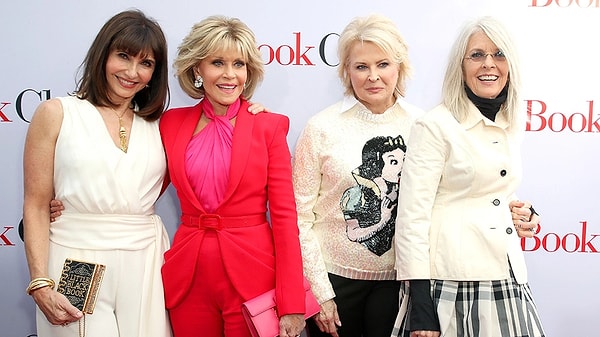 'Book Club' (2018)
The first film Book Club debuted in 2018 and was a box office sensation, grossing $104.4 million on a budget of $14.1 million. 
It also received impressive ratings and reviews, with critics praising the exemplary performance of the veteran cast. It scored 6.1/10 on IMDb, 54% on Rotten Tomatoes, 53% on Metacritic and 81% on Google Ratings. 
Book Club is available on Paramount+, Apple TV and Prime Video.
'Book Club 2: The Next Chapter' Premiere Date?
The sequel will premiere on Mother's Day May 12, 2023, in theaters. 
Save the date and prepare to treat your mom with this tantalizing entrée.
Scroll Down for Comments and Reactions