News
Dennis Rodman Net Worth: How Rich is The NBA's Best Rebounder?
Dennis Rodman Net Worth: How Rich is The NBA's Best Rebounder?
A closer look at Dennis Rodman's wealth, NBA career, and personal life.
The highs and lows of life are indeed unpredictable, much like jumping and rebounding. No one can ever predict what life will be like once we begin to leapto reach our desires. Just like everyone else, Dennis has been through a lot of highs and lows in life. He struggles and has been in situations that he never predicted would happen. Just like how he aimed the ball into the basket, let us take a look at the life of one of the greatest players of all time.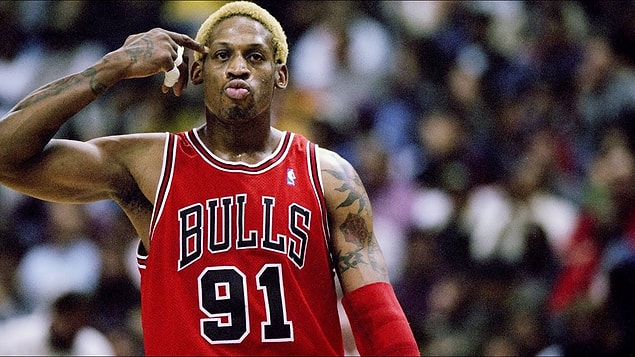 Rodman's Early Life
Dennis Keith Rodman, an American professional basketball player, was born on May 13, 1961, in Trenton, New Jersey, USA. Dennis Rodman is popular for being one of the most skilled rebounders in the history of the game. His audacious personality was also well-known on the NBA court.
At the early age of 3, Dennis Rodman's father enlisted during the Vietnam War, leaving Dennis and his two younger sisters. His father, Philander, is in the Air Force in the United States. Shirley Rodman, Dennis' mother, worked as a teacher and a bookkeeper at the same time to support her family's needs. She does multiple jobs to support their finances and even sells drugs to pay her dues.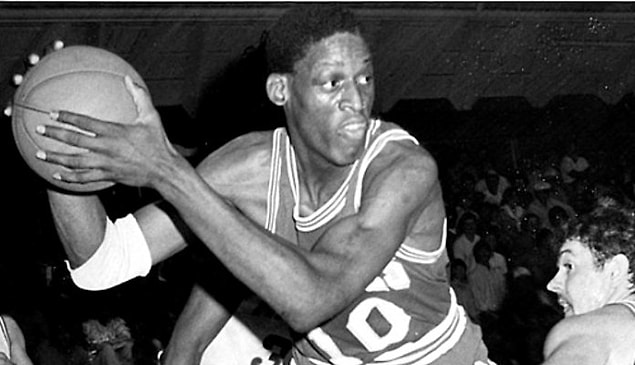 Dennis attended Cooke County Junior College and Southeastern Oklahoma State University during his college years. With a height of 5'2, Dennis has been struggling to be on a team. Aside from that, her mother, Shirley, doesn't allow her to play basketball because of her financial capabilities.
But Dennis is full of dedication and perseverance to be in the game. He even worked as a janitor to handle his expenses. Dennis was the National Association of Intercollegiate Athletics' (NAIA) all-time leader in rebounds with 16.1 per game in 1985 and 17.8 in 1986 thanks to his skill as a basketball player. He entered the 1986 NBA Draft with the Detroit Pistons as an All-American.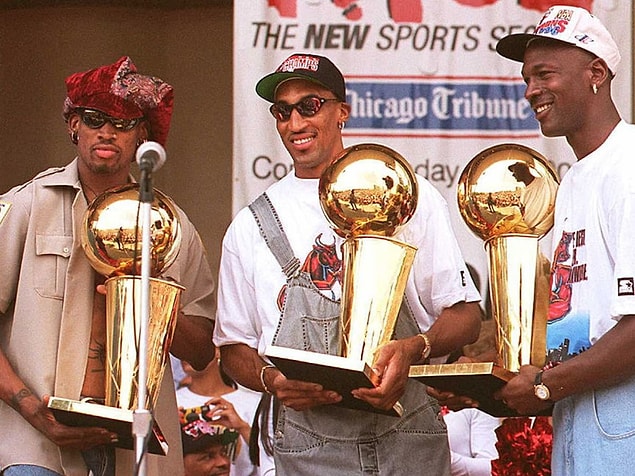 Rodman's NBA Career
Rodman led the National Basketball Association (NBA) in rebounding for four years. He also led his team to five NBA championships. This is Dennis Rodman's team in the NBA Championship.
Detroit Pistons, 1988-1989

Detroit Pistons, 1989-1990

Chicago Bulls, 1995-1996

Chicago Bulls, 1996-1997

Chicago Bulls, 1997-1998
Rodman's other team
San Antonio Spurs (1993-1995)

Chicago Bulls, 1995-1998

Los Angeles Lakers '99

(2000, Dallas Mavericks)
Dennis Rodman's skills and professionalism in rebounding have been compared to basketball legends Wilt Chamberlain, Mose Malone, and Bill Russell. He was also described by ESPN as a basketball genius.
Rodman's Controversies
Rodman gained more publicity and made headlines for his outrageous behavior off the court. His multi-tattooed appearance and rainbow-colored hair indicate that he prefers to conduct interviews in gay bars. He was also rumored to have had romances with Madonna and Carmen Electra.
Rodman became well-known in his league as an entertainer and athlete because of his unusual hair color, tattoos, body piercings, and the fact that he sometimes dressed as a woman. He admitted that he created something that everyone has been afraid of but what he was born to be and he won't apologize for showing such an attitude in public. As an entertainer and an athlete, Dennis Rodman's goal in all of his games is to give his fans what they deserve. He said that he was standing in the court together with his 22,000 fans and pledged to offer them the show that they wanted.
Aside from his work in the NBA, Rodman was a professional wrestler in WCW between 1997 and 1999. He first joined WWE at the Beach Bash in July 1997.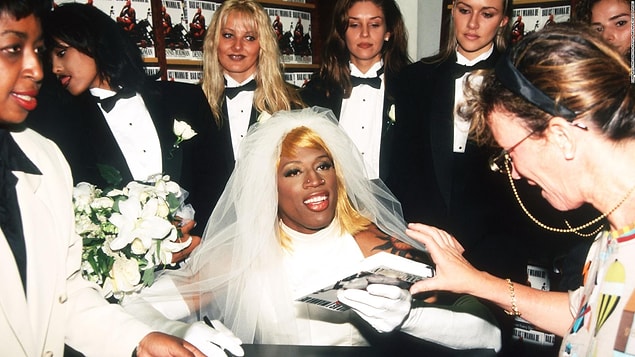 Rodman's Reunion With His Father
One of the biggest highlights of Dennis Rodman's career was reuniting with his father, Philander Rodman. After 42 years of separation, Dennis finally reunited with his father, Philander.
In the 1960s, during the Vietnam War, Philander was an enlisted member of the U.S. Air Force. In the year 1970, he settled in the Philippines and had 16 wives and 29 children.
In the year 2012, Dennis announced in the pre-game press conference that he had invited his father, Philander, to an exhibition game in Manila. Though the meet-up didn't last that long, Dennis was very happy to be reunited with his long-lost father.
Dennis Rodman's Net Worth
As one of the most popular NBA players, Dennis Rodman's net worth is estimated to be around $500,000. Many people have questioned why a successful basketball player like Rodman would only have this total net worth during his NBA and WWE careers.
After playing 14 seasons in the NBA for different teams, it is estimated that Rodman earned around $27 million in his basketball career. It is reported that during his 1996-1997 NBA seasons, he even earned around $9 million.
But his ravishing life has come to an end as he has suffered from a financial crisis. Rodman contributed to public humiliation by abusing alcohol and drugs. His divorce from his wife also ordered him to pay $51,000 in back child support that he barely paid. This huge sum of money indeed put him in a situation that he didn't think he would be in.
His luxurious life and way of living in his prestigious years made him spend most of his dollars on cars and clothes. The large sum of money that he spent on his addictions and pleasures in life also caused his net worth to decrease and slowly lose its value.
Nevertheless we can't deny that Rodman is an amazing basketball player.
Dennis Rodman TOP 50 CAREER PLAYS
Scroll Down for Comments and Reactions