News
'Daniel Spellbound' Returns for Second Season on Netflix
'Daniel Spellbound' Returns for Second Season on Netflix
From kids' projects to horror, comedy, fiction, and action, Netflix always has something for everyone. The great streaming platform is here with the second season of Daniel Spellbound, a computer-animated series that premiered on Netflix in October 2022. 
Daniel Spellbound was announced in February 2021 by Netflix. The first season landed with ten 22-minute episodes, which managed impressive scores of 6.9/10 stars on IMDb, an 89% average audience score on Rotten Tomatoes, 2/5 stars on Common Sense Media, and 4/5 stars on JustWatch.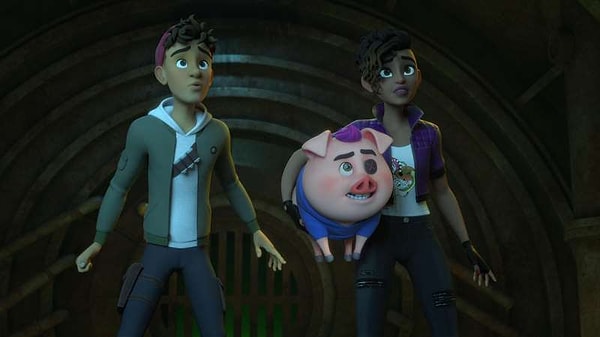 'Daniel Spellbound' Season Two Premise?
Magic has always always been portrayed as an open and easily accessible phenomenon in many shows, but Daniel Spellbound chose to follow a different path. Daniel is the only boy who knows the magic ingredients in his city, a talent he uses to generate a lot of money from wizards, witches, and sorcerers. 
The previous season saw Daniel encounter a unique and risky magic ingredient that put his skills and knowledge at risk. Season two will showcase Daniel's relationship with the Alchemist, who is striving to overpower him and destroy the world. It's an adventure you cannot afford to miss.
Is there a Trailer for 'Daniel Spellbound' Season Two?
Yes! The streamer shared a sneak peek clip for Daniel Spellbound season two via its Netflix After School YouTube Channel. 
In 1 minute and 35 seconds, the trailer glances at Daniel's kingdom under attack by a destructive Alchemist.
Who Created 'Daniel Spellbound'?
Daniel Spellbound is created by Matt Fernandes, who also serves as the show director alongside Trevor D-Freeman and chief producers Ivan Schneeberg, Chapman Maddox, David Fortier, Jon Rutherford, Tammy Semen, and Arthur Spanos.
Merill Hagan serves as the writer and editor of Daniel Spellbound with Boat Rocker Studios, Netflix Animation, and Industrial Brothers as the production companies behind the series' success.
Who Voices Who in 'Daniel Spellbound' Season Two?
Season two will see the return of several titular characters from its predecessor, including Alex Barima as Daniel Spellbound, Deven Mack as Hoagie, and Chantel Riley as Lucy Santana. 
Other actors include Philip Craig (Viktor Albright), Dwayne Hill (Tyson), Rainbow S. Francks (Burden), Lynn Rafferty (Bixby Prospero), and Joe Pingue (Spanos).
When is 'Daniel Spellbound' Season Two Coming Out?
Daniel Spellbound season two premieres on Thursday, January 26 2023, with ten episodes running for 22 minutes, as witnessed in the first season.
Merill Hagan shared a comic regarding Daniel Spellbound via his Twitter account ahead of the second season premiere.
Scroll Down for Comments and Reactions