News
Conor McGregor Net Worth: A Closer Look at this UFC Fighter's Fame and Wealth
Conor McGregor Net Worth: A Closer Look at this UFC Fighter's Fame and Wealth
When Conor Mcgregor stepped inside the ring with Floyd Mayweather Jr. on August 26, 2017, it was hailed as the biggest fight in combat sports history. It also made Mcgregor famous outside of mixed martial arts.
While Mcgregor has gained a reputation for being brash and outspoken throughout his illustrious career, no one can deny his business acuity and ability to remain in the spotlight.
With so many inspiring rags to riches stories in the sportsworld, Mcgregor's story is compelling for the very fact that he is not easily likable.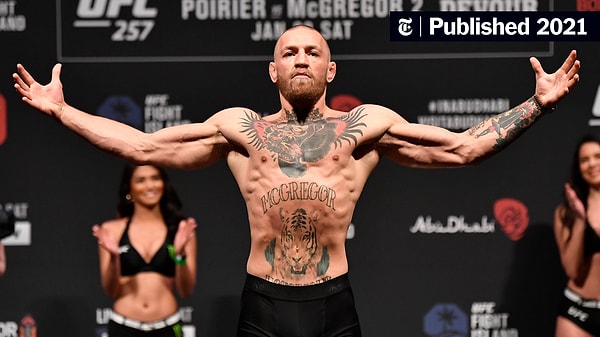 Humble Beginings
Born Conor Anthony McGregor on July 14, 1988 in Crumlin, Ireland, the young McGregor excelled in sports, particularly soccer.
At age 12 he would start training as a boxer to defend himself from bullies and boost his confidence. By the age of 17, he would apprentice as a plumber and would meet future UFC fighter, Tom Egan.
They would immediately start training mixed martial arts together.
Conor was mostly living on welfare checks when he made his MMA debut in an amateur fight against Kieran Campbell in Dublin where he scored a TKO in the first round. He would turn pro immediately after and start training with John Kavanagh, the first Brazilian jiu-jitsu blackbelt in Ireland.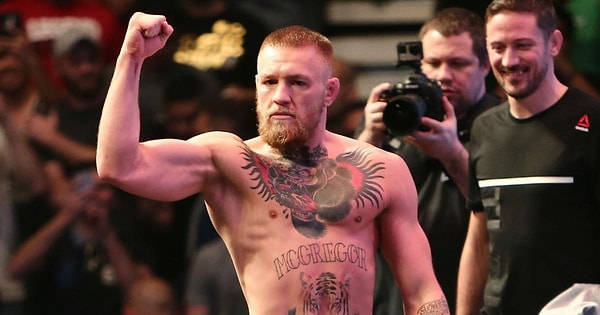 Early Life As A Pro Fighter (2008-2013)
McGregor would have his first pro MMA bout as a lightweight in 2008 against Garry Morris via a second-round TKO. He would proceed to win his second bout but would lose against Artemij Sikentov as a featherweight. Disheartened, McGregor considered choosing a different career path but would be straightened out by Kavanagh after his mother contacted the coach.
McGregor's total of 15 bouts between 2008 and 2013 would only be tainted by two loses- both by submission, exposing a chink in the armor of the eight-fight-winning streak prodigy. He would be given an Ultimate Fighting Championship contract in 2013 after UFC president Dana White received requests to sign the fighter while on a trip to Dublin.
Conor McGregor Delivers the First-Round TKO Amongst His Home Crowd | UFC Dublin, 2014 | On This Day
UFC Career
McGregor would become the second fighter from Ireland to compete under the UFC after Tom Egan. His UFC debut did not disappoint- he would win by knockout in the first round and would also earn him his first "Knockout of the Night" award.
He would continue to silence any competition in glorious fashion, knocking out UFC favorites such as Diego Brandao, Jose Aldo, Nate Diaz, and Dustin Porier, whom he would face again in what would later become one of the most popular trilogies in the sport.
It was also during this time that McGregor earned a reputation as the greatest trash-talker of the sport, his swag and hubris a testament to his undeniable dominance in the octagon.
McGregor would eventually become the first UFC fighter to hold two UFC championships in two weight classes simultaneously.
In 2017 he entered the boxing ring to face Floyd Mayweather Jr. The bout reportedly made McGregor $130 million despite losing via TKO in the tenth round.
He would would return to the UFC a year later and become the biggest draw in UFC history with 2,400,000 pay per view purchases in his bout with Khabib Nurmagomedov in 2018.
Conor McGregor's First Event as a Headliner in USA | UFC Boston, 2015 | On This Day
Bad Boy Inside and Outside the Octagon
McGregor's bad boy octagon persona spilled into his everyday life. He would be arrested numerous times for physical and sexual assault, indecent exposure, overspeeding, and strong-arm robbery. The bad boy McGregor definely cannot be accused of not walking the talk.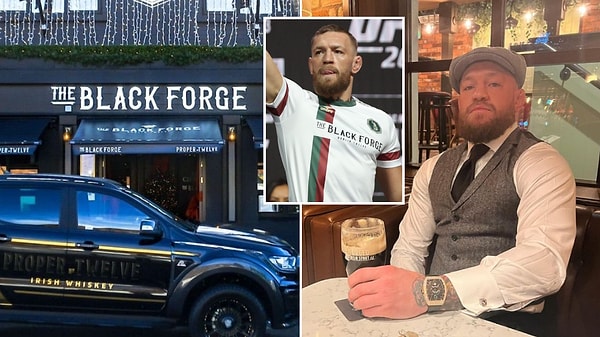 Business as Usual
Nobody could have predicted McGregor's meteoric rise in the Octagon in the early days, much less his monetary success. Aside from endorsements from brands such as Reebok, Monster Energy, and Burger King, he also keeps busy with other ventures such as his pub, The Black Forge, his fashion line, August McGregor, and his whiskey venture, Proper No. Twelve. In 2021, McGregor and his partners sold their 51% stake in the company to Proximo Spirits for a reported $600 million. 
His net worth is no chump change either- it is estimated to be around $200 million for 2022. It's interesting to speculate on what the future holds for this prized fighter but whatever dealings he chooses to undertake, we can expect it to be as successful as his illustrious fighting career.
Scroll Down for Comments and Reactions