News
'Cloudy with a Chance of Meatballs' Release Date, Trailer, and Production Update
'Cloudy with a Chance of Meatballs' Release Date, Trailer, and Production Update
What if you step out of your house one day and it's raining burgers and spaghetti in the whole town? Wow! You'll surely forget your diet, won't you? Well, if that's the case, you definitely would want to meet the person responsible for that. 
Meet Flint, an aspiring inventor from Swallow Falls, who created a device that converts water into food in an effort to expand the town's scarcity of food and is forced to subsist on a mainly sardine-based diet. He and his latest invention will change the lives of the whole people of Swallow Falls.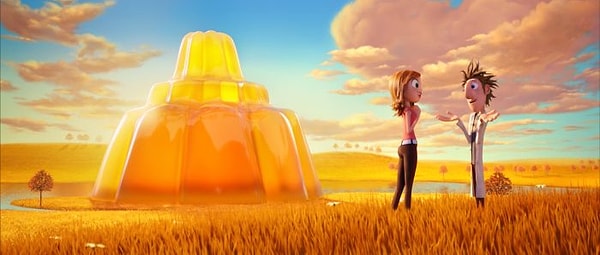 More About 'Cloudy with a Chance of Meatballs'
'Cloudy with a Chance of Meatballs' is an American computer-animated science-fiction comedy film and is loosely based on the 1978 children's book of the same name by Judi and Ron Barrett. 
The film premiered in Los Angeles on September 12, 2009, and was released in the United States six days later on September 18 by Sony Pictures Releasing under its Columbia Pictures label. It earned over $243 million worldwide on a budget of $100 million at the box office. The film has been expanded into a franchise, with a sequel, Cloudy with a Chance of Meatballs 2, released on September 27, 2013, as well as an animated television series based on the film that premiered on Cartoon Network on February 20, 2017, with none of the original cast returning.
'Cloudy with a Chance of Meatballs' was written and directed by Phil Lord and Christopher Miller in their directorial debuts.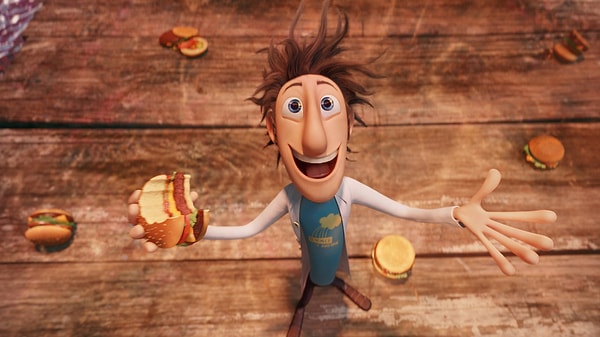 'Cloudy with a Chance of Meatballs' Release Date
Netflix has dropped the official trailer of 'Cloudy with a Chance of Meatballs' which will also premiere on February 15th.
'Cloudy with a Chance of Meatballs' Storyline
Flint Lockwood thinks he's a genius. But none of the things he invented are things that make sense or are useful. However, he has the support of his mother but when she dies, he's left alone with his father who thinks he should give it up. When hard times hit Swallow Falls, its townspeople can only afford to eat sardines. 
Flint decides to try his latest invention, the machine that can turn water into food. But something goes wrong and the machine ends up in the atmosphere. Later, Flint becomes a local hero when tasty treats fall from the sky like rain. The shifty mayor tries to use this as a way to help their community, but when Flint senses something wrong with the machine, the mayor convinces him to ignore it. However, as Flint predicts, chaos ensues.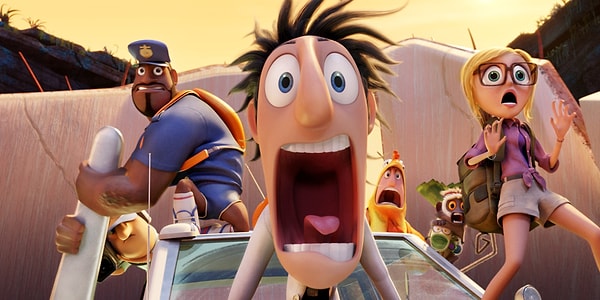 The Voices Behind and their Characters
Bill Hader as Flint Lockwood, a young, unsuccessful but determined inventor of the food replicator machine FLDSMDFR.
Max Neuwirth as young Flint.
Anna Faris as Samantha 'Sam' Sparks: a weather intern from New York City and later Flint's love interest.
Neil Patrick Harris as Steve, Flint's pet vervet monkey who can communicate through a thought translator Flint invented 
James Caan as Timothy 'Tim' Lockwood: Flint's taciturn but caring technophobic fisherman father.
Bruce Campbell as Mayor Shelbourne: the corrupt, greedy and selfish mayor of Swallow Falls. Andy Samberg as 'Baby' Brent McHale: the arrogant and dim-witted mascot of Swallow Falls' sardine cannery and Flint's former rival.
Mr. T as Officer Earl Devereaux: the town's athletic police officer and Cal's father.
Bobb'e J. Thompson as Calvin 'Cal' Devereaux: Earl's young son.
Benjamin Bratt as Manny: Sam's deadpan Guatemalan cameraman and former doctor, pilot, and comedian.
Al Roker as Patrick Patrickson: the anchorman of the weather station.
Lauren Graham as Fran Lockwood: Flint's late mother who had always believed in her son.
Will Forte as Joe Towne: a bearded redneck citizen who appears on numerous occasions throughout the film.
Angela V. Shelton as Regina Devereaux: Earl's wife and Cal's mother.
Scroll Down for Comments and Reactions