News
Childhood Breach: The Gruesome Death of Peppa Pig
Childhood Breach: The Gruesome Death of Peppa Pig
Are you ready to sabotage your childhood fantasy? If you read this, there's no turning back. You have been warned.
The Internet is the most versatile source of content and stories. Some are valuable, some are morbidly written just to ruin our wholesome childhood. There are a number of disturbing theories that spark a lot of interest and are mostly made to destroy a lot of childhood fantasies, such as The Grimm Brothers' dark tales versions of our beloved Disney princesses like Cinderella, Snow White, and other lovely princesses who are said to achieve a happily ever after with gruesome deaths and twisted evilness; SpongeBob Squarepants being a nuclear testing product; the Rugrats, who are actually dead, and etc. These dark tales are circulating all over the internet, and there is this exceedingly popular dark tale to give you nightmares coming from our most beloved childhood cartoon, Peppa Pig.
The Hooray-fying Theory of Peppa Pig's Death
An online writer formerly known as animegeek00 has this horrible hobby of turning innocent cartoons into twisted gruesomeness. Without further exception, the 5-minute episodes of Peppa Pig featuring complete wholesomeness were given a twisted plot of murder and suicide. Can you imagine the cute little piggy and her pals jumping in blood instead of mud?
In the story entitled 'Time to Ruin Your Childhood,' the character design of our favorite piglet was said to be based on an ill little girl who was killed by her parents. She was not literally killed; for instance, because of her sickness, her parents decided to euthanize her. And it was also revealed that all the animals in the British show were based on dead children and that it takes place in the afterlife. Awesome!
Already feeling disturbed? Well, the exciting part is retold this way. As the little pig lay sick and hopeless on her deathbed, Daddy Pig and Mummy Pig injected her with a poisonous substance, and the little pig died dreaming about fairies. The dream of her death was said to be the reason why Peppa Pig always wanted to be a fairy. Can you believe it?.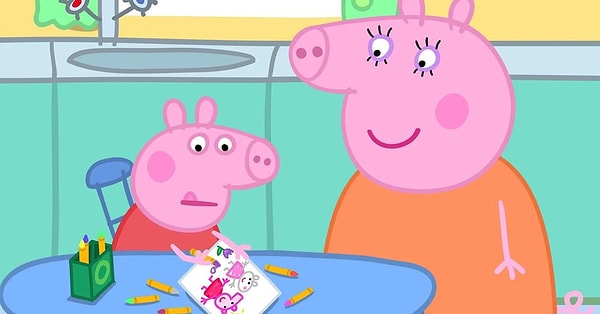 To make it worse than it already was, Daddy Pig, who was obviously eaten by too much guilt after killing his own daughter, snapped and marched his way to kill Mommy Pig and their son, George. How you may ask? Well, it was Daddy Pig's knife that tragically ended the tight-knit family. However, it is not just them. Yup! Not just the Piggy tales that end in a very horrifying way.
Suzy Sheep, in this tale, was happily riding her sparkly bike one sunny day. Then, a truck appeared and ran over the little sheep, which immediately delivered her to her final breath. After her death, Mommy Sheep fell into depression and drugged herself to death. The little kid wished to be a nurse, which is why Suzy Sheep is dressed in a nursing costume in the series. If you think at this point the story has already been tragic enough, think again. The story has got another twist. Mr. Zebra, our loving old man, caused Suzy's death! Yep! He is the driver of the truck, and despite not going to prison, he lost his license. His wife also died, and after losing his job, he began living on the street as he had no money to live on. Eventually, he ends up dying on the street. According to the theory, this is the primary reason why Mr. Zebra and Suzy Sheep have not seen each other, not even once, throughout the entire episode of the series
The Entire Series is A Lie In Grandma Pig's Head!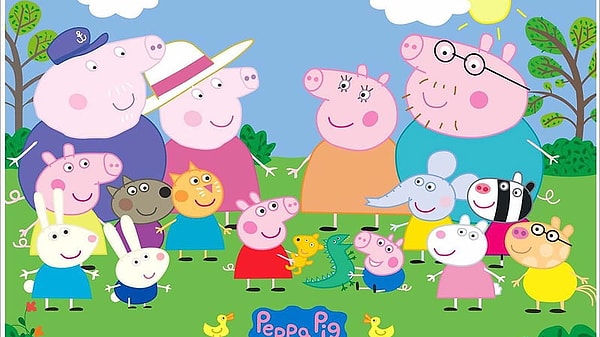 Continuing the distorted faith of the characters, the story foretold that Grand Dog and Danny Dog would be burned to death as lightning hit their boat one day. While Mommy Dog was killed in the garage as she was fixing her car. This backstory was said to be the reason why Grandpa Dog doesn't want to take Danny boating and Mommy Dog never visits the garage. The remaining characters, Pedro Pony, Cousin Chloe, and Madam Gazelle, also faced horrible ends, which left Grandma Pig stranded after the deaths of her loved ones. She was said to have died last because she continued to fantasize about her grandchildren's deaths.The author insisted that all of Peppa Pig's characters were due to the loneliness of the widowed Grandma Pig, 'so her schizophrenia took over and transported her where her loved ones are alive and well,' the author stated.
Whether this is true or not, it was just up to us to conclude. After the twisted and terrible plots, we can say that this story was primarily made to ruin our innocent childhood. However, after reading this, I can say that watching Peppa Pig will never be as adorable as before. Hooray!
Scroll Down for Comments and Reactions