News
Charlie Puth Interesting Dating History: A List of His Exes and Flings
Charlie Puth Interesting Dating History: A List of His Exes and Flings
Breakups are quite usual these days, yet it hurts to see someone cry over one. What's absurd is that while we all hear the same song, we each have a different individual in mind.
We used to listen to his songs and remember someone, but this time Charlie Puth, a singer, composer, and record producer from the United States has no difference. 
Charlie Puth appears to have dived into his history in a video advertising the release of his forthcoming tune 'That's Hilarious,' sharing his thoughts on his split that took place in 2019..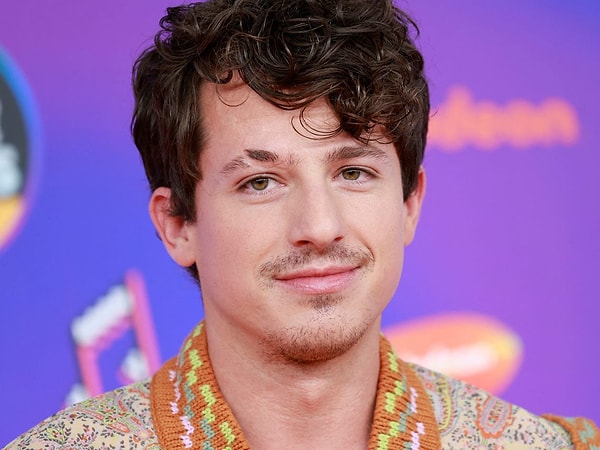 'It just rears its ugly head every time — sorry — every time that I hear it,' the 'Light Switch' artist explained on Instagram, while wiping his tears. 'I'm also really excited for you to hear it as well because I just heard the master, but it just brought me back to 2019, which was the f--king worst year of my life.'
Charlie continued, 'I just wanted to throw it under the carpet and just start over and surround myself with nicer people. I went through the worst breakup of [my] life in 2019.'
Thankfully, Charlie appears to be in a better place now, although it does raise the question of who he dated in 2019. Even better, who emotionally injured him? Let's look at Charlie Puth's past relationships.
Meghan Trainor
Charlie claimed to have known Meghan for a very long time. In April 2015, they released their joint track, 'Marvin Gaye.' with the song's official music video having been uploaded to YouTube.
The idea of the music video is that Charlie and Meghan make the school prom sexy by singing the song, which leads to teachers and students alike kissing. When Charlie approaches Meghan, ready to kiss her as well, the film abruptly ends. Their admirers would have to wait several months to view the kiss.
Soon after the debut of their joint movie, which had amassed approximately 650 million views by 2020, there were rumors of Meghan and Charlie having a secret relationship in the early months of 2015.
Selena Gomez
Singer Selena Gomez and actor Charlie Puth secretly dated for a short while in 2016. Although the duration of their relationship is unknown, she served as the idea for his popular song 'We Don't Talk Anymore.'
In an interview with Billboard, he said of the song, 'I don't kiss and tell, but the only way a song like that can come across as real is if there's something else going on behind the scenes. And that's what was happening [with Selena]. Very short-lived, very small, but very impactful. And it really messed me up.... And she evoked such good emotion on that song, it was a pleasure working with her. That's why, despite the fact that it was written during a difficult time in my life, I always like singing it.'
Bella Thorne
Although there was never a romantic relationship between Charlie Puth and Bella Thorne, he did mistakenly claim that she had cheated on her ex, Tyler Posey. In essence, everything was a tremendous misunderstanding that developed into a full problem that we must talk about.
Bella discussed what happened with Charlie on The Jenny McCarthy Show on SiriusXM in 2017. She said, 'I hooked out with him twice. We went to the movies. He seemed cool. 'Wow, you're very amazing. Holy s—t. You're f—-ing great, guy,' I said before accepting his invitation to attend him perform at Jingle Ball.
However, once they were seen together at Jingle Ball, rumors of their relationship started to circulate (even if they weren't). Although Bella was unmarried, she had recently broken up with Tyler, and the rumors that she would date Charlie were becoming unbearable.
Danielle Campbell
According to Hollywood Life, Charlie admitted to being 'in a relationship' on The Ellen DeGeneres Show in October 2017 but declared that he was 'done with dating people in the public,' indicating that his relationships will now be kept secret.
Fans who closely followed Charlie's Instagram activity at the time, however, thought his mysterious lover was the actress Danielle Campbell.
Neither Charlie nor Danielle have ever made this brief union known in public.
Halston Sage
According to BigTop40, in a since-deleted Instagram post from September 2018, Charlie made his relationship with actress Halston Sage official. Again, it is unclear how long they dated and whether they were still together in 2019. Despite this, it's unlikely that Halston is the girl referred to in 'That's Hilarious.'
Charlotte Lawrence
Charlie has deleted all traces of his courtship with Charlotte Lawrence from his social media accounts, but E! The connection between the two was made public on Valentine's Day in 2019 and was confirmed by this tweet.
After a few months of dating, Charlie announced on Twitter that he was riding alone in September of that same year.
What transpired between them, then? Of course, that is between Charlie and Charlotte. However, considering Charlie's vulnerability in 'That's Hilarious,' we may infer that this breakup was as traumatic as it could possibly be.
Madison Reed
Madison Reed is an actor who has worked on projects like The Hallow Sea (2020), The Deuce (2017), and Instant Mom (2013).
Madison only previously dated Charlie Puth, which she confirmed to be the case. They eventually became estranged.
We all know that Madison likes to keep her personal life private, thus she withheld any details about her current situation and her ex-boyfriends.
What are your thoughts on Charlie Puth's sadness? Please share your thoughts with us in the comments section below.
Scroll Down for Comments and Reactions