News
Cecil Gaines' Biopic Unfolds In 'Lee Daniels' The Butler' Movie This March on Netflix
Cecil Gaines' Biopic Unfolds In 'Lee Daniels' The Butler' Movie This March on Netflix
'Lee Daniels' The Butler', who served in the White House for decades, is largely based on the true life of Eugene Allen. During Cecil Gaines' time as a butler at the White House, he served eight presidents, and the civil rights movement, Vietnam, and other key events influenced his life, family, and American society.
'Lee Daniels' The Butler' is a 2013 American historical drama film directed and co-produced by Lee Daniels and with a screenplay by Danny Strong. It is inspired by Wil Haygood's Washington Post article 'A Butler Well Served by This Election'.
'Lee Daniels' The Butler' Release Date
'Lee Daniels' The Butler' is set to release on Netflix on March 17th 2022.
'Lee Daniels' The Butler' Trailer
'Lee Daniels' The Butler' is already out on YouTube. You can have a glimpse of it right here as well.
'Lee Daniels' The Butler' Trailer
'Lee Daniels' The Butler' Storyline
Cecil Gaines (Forest Whitaker) was a sharecropper's son who grew up as a domestic servant for the white family that accidentally killed him in the 1920s. Cecil eventually goes out on his own and becomes a highly efficient and secretive hotel valet in the 1950s.
When he is employed as a butler in the White House, he is given the opportunity of a lifetime. Cecil would serve multiple US Presidents there throughout the decades as a passive observer of history as the American Civil Rights Movement gained traction, despite his family's personal problems.
His devotion to his 'First Family,' however, causes difficulty at home, alienating his wife Gloria (Oprah Winfrey) and fostering friction with his anti-establishment son.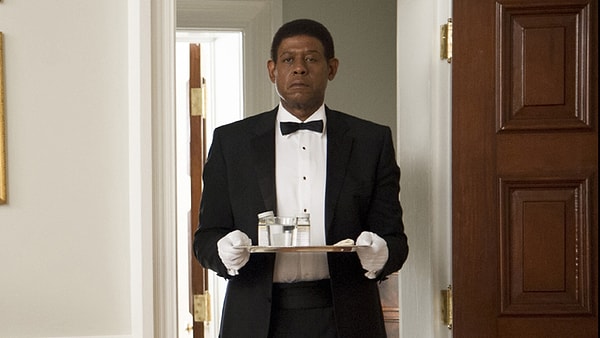 'Lee Daniels' The Butler' Cast Ensemble
The film stars Forest Whitaker as Cecil Gaines, an African-American who is a witness to notable political and social events of the twentieth century during his 34-year tenure as a White House butler. 
In addition to Whitaker, the film's all-star cast also features Oprah Winfrey as Gloria Gaines, Mariah Carey as Hattie Pearl, John Cusack as Richard Nixon, Nelsan Ellis as Martin Luther King, Jane Fonda as Nancy Reagan, Cuba Gooding Jr. as Carter Wilson, Terrence Howard as Howard, Minka Kelly as Jacquelyn Kennedy, Elijah Kelley as Charlie Gaines, Lenny Kravitz as James Holloway, James Marsden as John F. Kennedy, David Oyelowo as Louis Gaines, Alex Pettyfer as Thomas Westfall, Vanessa Redgrave as Annabeth Westfall, Alan Rickman as Ronald Reagan, Liev Schreiber as Lyndon B. Johnson, Robin Williams as Dwight Eisenhower, and Clarence Williams III as Maynard.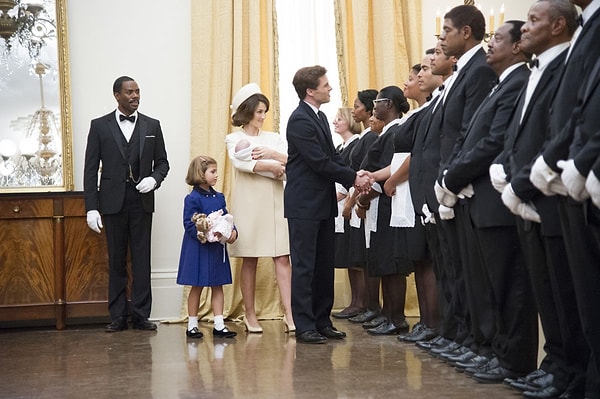 'Lee Daniels' The Butler' Production And Box Office Details
It was Laura Ziskin's final film before she died on June 12, 2011, and Clarence Williams III final film appearance before he resigned from acting in 2018 and died on June 4, 2021.
The film was theatrically released by the Weinstein Company on August 16, 2013, to mostly positive reviews from critics, with many praising the cast but criticizing the historical accuracy, particularly the portrayal of President Reagan. The film grossed over $176 million worldwide against a budget of $30 million.
Academy Award nominee Lee Daniels directs and co-wrote the script with Emmy-award winning Danny Strong.
Are you excited to watch 'Lee Daniels' The Butler' on Netflix on March 17th? Let us know your thoughts in the comment section below.
Scroll Down for Comments and Reactions