Cardi B Net Worth: A Glance at the Lady Rapper's Wealthy Life
News
>
Cardi B Net Worth: A Glance at the Lady Rapper's Wealthy Life
In the long run, hearing the term 'rapper' would make people picture a boy with tattoos, messy hair, baggy pants, and clothes ready to spray uncatchable phases to form music. Breaking this stereotype, one passionate dreamer in a female figure paved her way into the spotlight, letting the music industry recognize that skills do not have a gender and that rapping is not only for men. The personality that we are talking about is none other than the rising lady rapper, Cardi B.
Cardi B's process before fame is not as fast as how she throws lyrics into her music. Her steps to fame fermented like Bacardi rum, from which her stage name comes. Launching as a media personality with a stripper background that captured the world's attention, Cardi B became one of the most influential and successful artists in America in today's generation. With all the popularity that she is lashing out, people became more curious about the whereabouts of the star's life; thus, this article will provide you with a glimpse of the lady rapper's net worth along with basic information on how she became a social media megastar.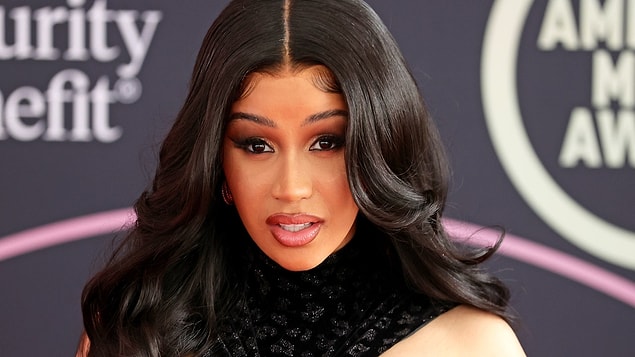 Cardi B's Life Before Fame
On the 11th of October, 1992, in the Bronx, New York, a star of mixed Caribbean heritage was born. She was named Belcalis Almanzar, or Cardi, as her family called her. For most of her childhood, Cardi would spend a lot of time with her grandmother in the Washington Heights neighborhood.
She was not born into wealth, and so in her teenage years she would have no choice but to earn for herself. She briefly worked at an Amish supermarket and was then involved in stripping when she turned 19. Her choice of job made her mother upset that she was kicked out of their home, but this life choice did not make her regret it even for a single second as it provided her with the money that she needed to live a life. She was very vocal about this issue, and her fans
Cardi spent her high school years at the Renaissance High School for Musical Theater and Technology in New York. Cardi eventually proceeded to college in the Borough of Manhattan Community College; however, she dropped out before graduating. To make up for her unstable finances, she started looking for ways to make money through social media and eventually moved into the music business.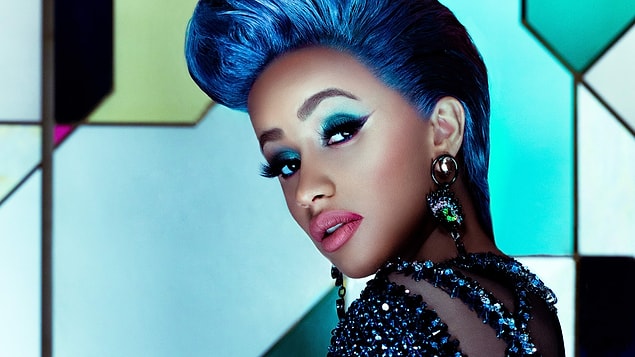 Into the Music Stage
The name Cardi B began to sparkle in the showbiz industry after she joined the cast of the VH1 reality TV series 'Love & Hip Hop: New York' in 2015. Throughout the show, Cardi's potential and skill as a rapper were highlighted, leading her onto a bigger stage. Her first big-time appearance was on Shaggy's remix of 'Boom Boom,' where she appeared along with Jamaican dancehall legend 'Popcaan.'
Cardi B's single debuted in 2015 after her release of 'Gangsta Bitch Music Vol. 1.' That's when she started gaining attention from the public because of her rapping skills and captivating appearance. In the following year, she kept her flame burning by collaborating with other rap superstars like Josh X, Cashflow Harlem, Hood Celebrity, and SwiftOnDemand for her album 'Underestimated: The Album.'
Cardi B found her most-awaited big break in 2017 after releasing her second mixtape, 'Gangsta Bitch Music, Vol. 2,' under Atlantic Records. In the same year, she was nominated as one of the Best New Artists and Female Hip-Hop Artists at the 2017 BET Awards.
Her first commercial single, 'Bodak Yellow,' was also released in 2017 and gained huge success upon hitting the number 1 spot on the Billboard Hot 100 chart. This record made her the first female artist to top the chart with a single, following the history of Lauren Hill's 'Doo Wop (That Thing)' in 1998. The single was also nominated for 'Best Rap Song' and 'Best Rap Performance' at the 2017 Grammy Awards and reigned as 'Single of the Year' at the 2017 BET Hip Hop Awards.
Cardi B - Up [Official Music Video]
Proving that she was not just a rapping machine, Cardi B also made an entry in the film industry with the 2019 movie Hustlers, where she starred with her childhood idol, Jennifer Lopez. Following the movie's commercial success, Cardi B began starring in Hollywood movies such as 'F9' in 2019.
Along with her showbiz career, Cardi B was also gaining tremendous success in her endorsement deals with leading brands like the NYC lingerie chain Romantic Depot, Gypsy Sports, MAC Cosmetics, Pepsi, and Reebok. She also released a clothing line with Fashion Nova.
But what topped Cardi's commercial success was not primarily due to her rapping or showbiz career but rather her OnlyFans account. Through this platform, which she entered during the pandemic lockdown in 2020, she earned over 81 million followers. The total monthly revenue of $9.43 million the rapper gets from this platform is not anything she ever made through her music career.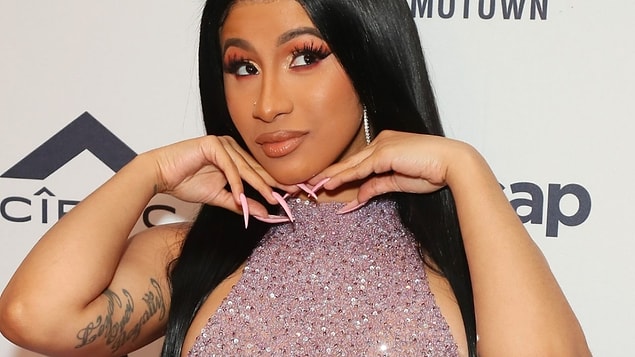 Cardi B Net Worth
Being a multimedia megastar and a Grammy Award-winning rapper, Cardi B is prospering with a massive $40 million net worth as of November 2022. Her multi-million-dollar earnings allow the rapper to live the luxurious life that she mostly wants to have. According to surveys, Cardi B is pampering herself with expensive luxury brands and splashing thousands of dollars to maintain her looks and figure for her OnlyFans subscribers. She has a large collection of jewelry worth tens of millions of dollars, as well as a few luxury cars and high-end real estate.
One of the most notable expenses she made was the $500,000 refrigerator that she gave to her husband as a birthday present. As a loving mother, she also spent $100,000 on a necklace pendant of her daughter with a customized cartoon character design. Cardi B also donates some of her millions to her philanthropic ventures.
Starting as a badass teenage kid, Cardi B rose to become one of the world's most famous personalities. Her start might not be as smooth as any other star's, but her honesty and bravery in disclosing her personal life issues made the world turn its attention to her. Although female rappers of the new generation are still criticized, she made a point of turning all the stereotyping down and waving the flag of femininity. concluding that talent is not defined by gender but by personality and the determination to live your life the way you've always wanted it to be.