News
Bruce Willis Leaves Acting Due to Rare Condition
Bruce Willis Leaves Acting Due to Rare Condition
After being diagnosed with Expressive Aphasia, Willis and his family announced that he would be retiring from the entertainment industry.
On March 30, 2022, Bruce's family announced that he would be leaving acting for good. His condition of expressive aphasia is a condition that causes him to lose his ability to understand and express his thoughts. Because of this condition, he won't be able to express what he wants to say in a clear way, which could hurt his performance and affect his ability to think.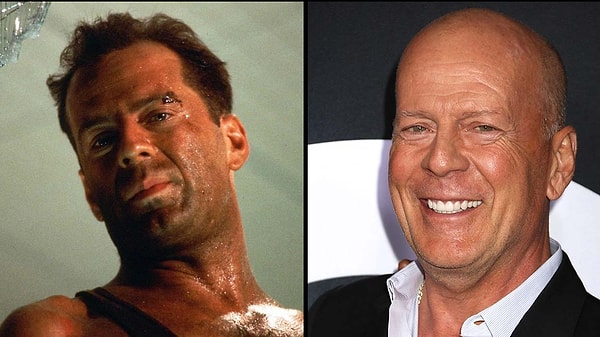 What is Expressive Aphasia?
Expressive aphasia, also called Broca's aphasia, is a speech disorder in which a person has trouble making long phrases or sentences. This makes it hard for them to say more than four words at a time. Expressive aphasia is a condition in which a part of the human brain is damaged, affecting speech reproduction and verbal communication. But a person with this condition is not less smart because of it, even though they may have trouble writing and speaking.
In Bruce Willis's condition, his symptoms appear on set in which he is having difficulty remembering his lines and playing his part. His coworkers stated that they even have to put him on an earpiece so they can communicate with him and tell him his line. They can't let him execute a hard scene and have to shorten his lines. Having this kind of condition will make it very complicated for him to continue his passion despite his condition, which is what his family decided later on.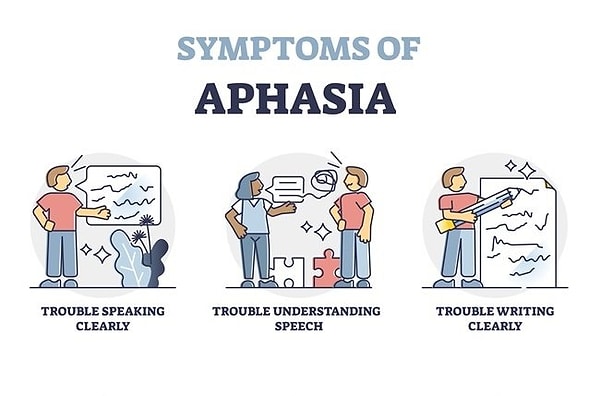 When Bruce Willis announced his retirement from the entertainment industry, it was a problem for his fans if they would still see the actor on television. After he was in a commercial in Russia, people started saying that he had sold his identity to the Deepfake Company.
The Deepfake Company uses deep learning artificial intelligence to replace or copy the identity or face structure of an individual in digital or visual media. It has been said that deep fake technology is used to make fake content online, which leads to misinformation and fake news. This kind of artificial intelligence (AI) can help actors with health problems, like Bruce Willis, keep working in the entertainment business.
Famous Personalities That Use Deepfake Technology
As technology gets better, it's harder to tell the difference between real people and deep-fake technology. The power and ability of technology now offer great entertainment to most of us. Here are some events that appeared to use deepfake technology.
In Spiderman: No Way Home, Tom Hollands played Tobey Maquire on a Deepfake.

Jerry Seinfeld in Pulp Fiction.

In the 1980 film The Shinning, Jack Torrance plays Jim Carrey.

The Tiktok account starring Tom Cruise

Kim Joo-Ha on the MBN channel

Lynda Carter from the 70's Wonder Woman TV Show to Gal Gadot's reimagined world and costume.

Donald Trump in Belgium?
Why do actors use deepfake technology?
The existence of deepfake technology does somehow benefit actors and other famous personalities in the industry, especially those who are in entertainment. Aside from video manipulation gestures generated by deep fake technology, they can manipulate sounds to generate realistic human figures. With the help of this kind of technology, some people have been able to reunite with loved ones who are not with them anymore. In general, deepfake technology is used not only in the entertainment industry but also to help people deal with the trauma of losing a family member or to make their dreams come true.
The convenience presented by this technology still has negative impacts on the entertainment industry as well. By using an AI system, there is no need for the recruitment of new artists because the system can use deepfake technology to create commercials and movies using celebrities' images. It can cause job losses and increase expenses for this kind of high technology.
Everyone was intrigued by the idea of seeing their idols on television, even if it was Al that generated it. Imagine having to choose the actors who will play your favorite movies. What comfort and satisfaction the future has brought us. With the help of this new technology, they can recreate movies and change the main character in just a click.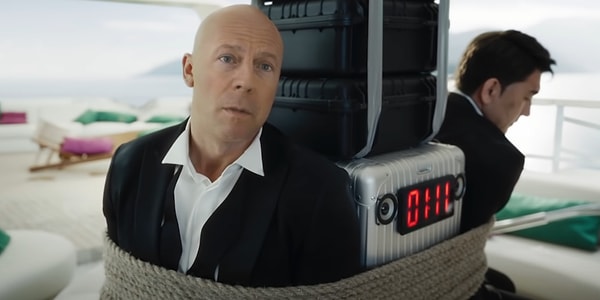 The reality behind Bruce Willis and the Deepfake Company
After 44 years in the industry, Bruce Willis announced in March publicly that he would be retiring from acting. Due to his condition, his family decided to give him a break from acting, which disappointed a lot of his fans in the entertainment industry. The spreading news about him and the Deepfake Company has given his fans hope of seeing him again, but the Bruce Willis team denied the rumor about Bruce selling his image to Deepfake. They have specified that there is no partnership or agreement between the actor and the company. Though he claimed that he had given the company his permission, there was no selling or personality theft.
Bruce Willis also said that he liked the precision of his character. He liked the concept of participating in films and new projects through modern technology, even though he was not physically present on the set. Aside from that, his expressive aphasia has hurt some parts of his brain, hurt his ability to think, and hurt his ability to communicate and understand.
Can we expect any Bruce Willis projects soon?
You don't have to worry about seeing Bruce Willis on set because, according to IMDB, we will be expecting two movies this year. This year, his films GASOLINE ALLEY and A DAY TO DIE are expected to be released. Aside from that, eight more movies starring Bruce Willis are in post-production and are expected to be released soon.
As the Deepfake Company claimed that digital likenesses can't be sold, there is no final report that Bruce will appear in movies or commercials in the future. As they stated that Bruce Willis's rights belong to him, it is still up to him and his family if he will continue his career through AI technology. His fans are thrilled to know that Bruce Willis's digital twin can, theoretically, allow him to continue appearing in some movies and commercials. Are you one of them? What are your thoughts about his digital twin?
Gasoline Alley - Official Trailer (2022) Bruce Willis, Luke Wilson
Scroll Down for Comments and Reactions