News
Blake Shelton Net Worth: How Rich is the 'The Voice' Judge?
Blake Shelton Net Worth: How Rich is the 'The Voice' Judge?
Country music is a popular genre that has its roots in the rural south of the US. Traditionally, it consists of a blend of ballads and dancing melodies, and it is typically performed on the fiddle, guitar, steel guitar, drums, and keyboard.
One of the virtuosos of that genre is the American singer-songwriter Blake Tollison Shelton. He has released 11 studio albums overall, making him one of the most well-known vocalists in contemporary America. He has received numerous nominations and awards for his remarkable performance in the music and television industries.
Knowing that he is in the realm of success, just how much wealth does he actually possess? Let us discover the exact sum of Blake's net worth.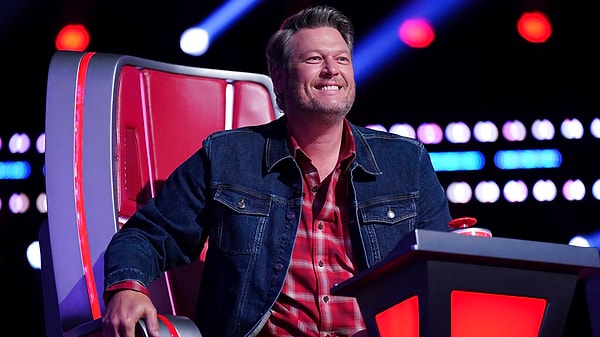 Early Life
Blake Shelton was born and raised in Ada, Oklahoma, on June 18, 1976, spending his early years around his mother Dorothy's beauty parlor and his father Dick's auto company. Endy, his older sister, became a jewelry designer. The country singer tragically lost his older brother, Richie, in a vehicle accident when he was 14 years old.
Shelton's musical career began when he was about eight years old, thanks to his mother. When he was younger, she entered him in singing contests, and Entertainment Tonight unearthed an old video of him performing at a pageant to a Bob Seger song. The contest included a talent segment, and according to Shelton, he had to do the evening dress and all that garbage stuff in order to perform in the pageant, like his mom wanted him to do.
When Shelton was a teenager, his passion for music persisted through high school. Shelton carried on Richie's love of country music by continuing to sing and picking up the guitar. He once attracted the notice of the late Mae Boren Axton, who advised him to follow his dreams.
But before he could do that, Blake Shelton spent two summers working as a roofer in his hometown. He said, 'It made me want to be a country singer.' Shelton began performing in clubs when he was merely 16 years old, and after winning the Denbo Diamond Award, he gained national attention in Oklahoma, according to his Biography. Two weeks after getting his high school diploma, he relocated to Nashville to begin his songwriting career. 
In the state capital of Tennessee, Mae Boren Axton served as something of a mentor, introducing him to numerous influential figures. She had gotten him a job painting homes, including her own, prior to this. He had another job producing cassette copies for a publishing company in the city, but he lost it because he talked to songwriters instead of performing the tasks for which he was being paid. He really liked the painting job.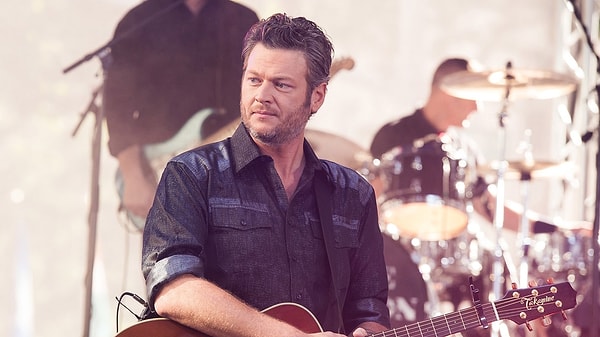 Shelton met the songwriter and producer Bobby Braddock in 1997, and Braddock was instrumental in getting Shelton a record deal with Giant Records. The love ballad 'Austin,' composed as a series of answering machine messages, was recorded by Shelton in 2001, and Giant distributed it to country radio stations. It swiftly climbed to the top of the Hot 100 chart and to number one on Billboard's country singles chart. After Giant Records went out of business, Warner Brothers took up Shelton's contract and released his self-titled debut album in July 2001, which peaked at number three on the country album charts.
The Baby, the lead single from Shelton's second album, The Dreamer (2003), peaked at number two on the country music chart. Pure BS (2007) produced the hit country-rock songs 'This Can't Be Good' and 'The More I Drink,' while Startin' Fires (2008) featured the number one country single 'She Wouldn't Be Gone' and 'Bare Skin Rug,' a duet sung and cowritten with Shelton's then-girlfriend, Miranda Lambert. Shelton put out two EPs in 2010: Hillbilly Bone and All About Tonight. Hillbilly Bone's upbeat title tune, which features Trace Adkins, was nominated for a Grammy Award for best country music song.
By 2011, Shelton's pleasant baritone had become a standard on country music radio, but he also gained more recognition when the reality television program The Voice launched that fall with Shelton serving as one of the four coaches. His two subsequent albums, Based on a True Story... (2013) and Red River Blue (2011), both received Grammy nominations for best country album. Grammy nominations were also given to the songs 'Honey Bee' (2011) and 'Mine Would Be You' (2013). His subsequent three albums, Bringing Back the Sunshine (2014), If I'm Honest (2016), and Texoma Shore (2017), all debuted at the top of the country albums list, demonstrating his enduring popularity. He also released Body Language in May 2021, which included the song 'Happy Anyway,' a duet with pop artist Gwen Stefani, another The Voice coach he started seeing in 2015. The couple were married soon after the album was released.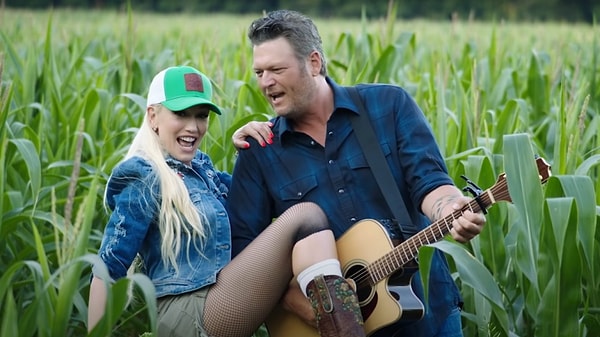 Personal Life
On November 17, 2003, Shelton married his longtime lover Kaynette Gern; however, their marriage ended in divorce in 2006. Shelton and Miranda Lambert first met at the CMT 100 Greatest Duets Concert in 2005. On his cover of the Michael Bublé song 'Home,' which peaked at number one on the Hot Country Songs list, Lambert also provided backup vocals. After four years of dating, Lambert accepted Shelton's proposal on May 9, 2010, and they married afterwards.
Shelton's father, Dick Shelton, 71, passed away on January 17, 2012. Blake was 14 years old when Richie, Shelton's brother, perished in an automobile accident in 1990. Richie is mentioned in Blake and Lambert's song 'Over You.'The song was recognized as the 2012 CMA Song of the Year. At the 2013 Academy of Country Music Awards, it also received the Single Record and Song of the Year awards.
Shelton and Lambert ended their marriage in July 2015.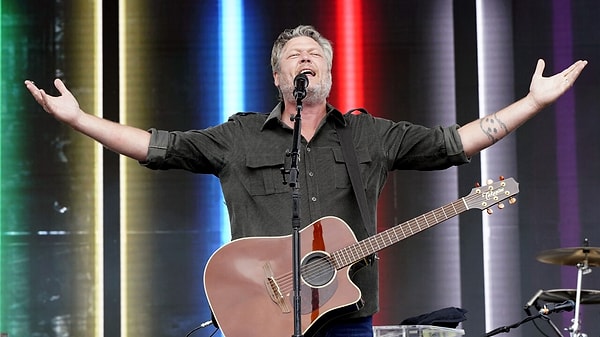 Blake Shelton Net Worth
The name Blake Shelton is well-known in American country music. His success is fairly clear evidence of the excellent work he has done. 28 of the more than 40 tracks Shelton has recorded have reached the top of the charts.
In the previous 24 years, he also held the record for the most consecutive number-one singles. Shelton is a well-known figure in television as well as in the field of music, and he contributed a lot to a number of shows. From these successes, Blake Shelton was able to pile up his current mind-blowing net worth of $110 million.
He possesses a large number of properties and is extremely successful. He owns a lot of land in Oklahoma. Shelton also has property in a few other places, including Texas and Los Angeles. Additionally, Blake Shelton frequently talks about cars and has a fondness for them. Shelton is the owner of several stunning vehicles, including a Dodge Challenger, a Range Rover, a Ford Pickup, and a Jeep Wrangler.
Scroll Down for Comments and Reactions