News
Billie Eilish Pregnancy Rumors, Her Ex Boyfriends, and Love Life
Billie Eilish Pregnancy Rumors, Her Ex Boyfriends, and Love Life
As if the 2022 Oscars weren't mired with enough controversy, THAT incident with Will Smith, the removal of awards such as those for editing, documentary short, score, production, design, animated short, sound, live-action short, and makeup and hairstyling from the live broadcast- we also had to contend with rumors of Billie Eilish's pregnancy.
When Billie Eilish walked down the red carpet for the 2022 Oscars in a custom ruffle gown by Gucci, fans and spectators couldn't help but wonder about the singer's possible pregnancy. The overflowing black dress was shapeless and figure-hiding. Eilish was photographed several times holding her belly and social media was soon flooded with pregnancy rumors.
The young singer, known for writing certified hits alongside his brother Finneas O'Connell, bagged the Best Original Song category for the movie No Time to Die, the twenty-fifth installment in the James Bond franchise.
Not much is known about the singer's private life despite her success. The pop icon has been nominated for 129 awards and has won 118, including seven Grammy awards. She also has the distinction of holding two Guinness World Records for "Most Simultaneous US Hot 100 entries by a female" and "Youngest Female at No.1 on the UK albums chart.
Let's get to know her a little better by taking a brief glance at the singer's relationships.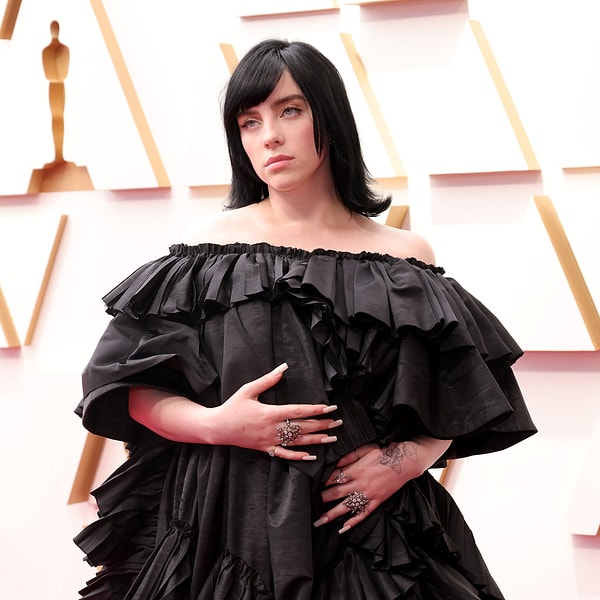 Mathew Tyler Vorce
Matthew Tyler Vorce, an actor known for his role in Dark Hours: Typee, confirmed last May 30 on his Instagram account that his relationship with the singer has ended. Rumors that the two were dating started in 2021 and the actor is adamant that the cause of the breakup was not a third party.
The actor/writer/entrepreneur was born on September 10, 1991. As a child, Vorce and his family moved a lot and he would take an interest in acting at a young age. He would complete his acting training at Groundlings and Playhouse West Studio 4. The actor has several stage and theater appearances under his belt and first appeared on the big screen in 2012's Little Monsters. He would grab headlines after his name got linked with Billie Eilish.
His small screen appearances include Mother, May I sleep with Danger?, Your Pranks, My Show, and Searching for the Putty Man.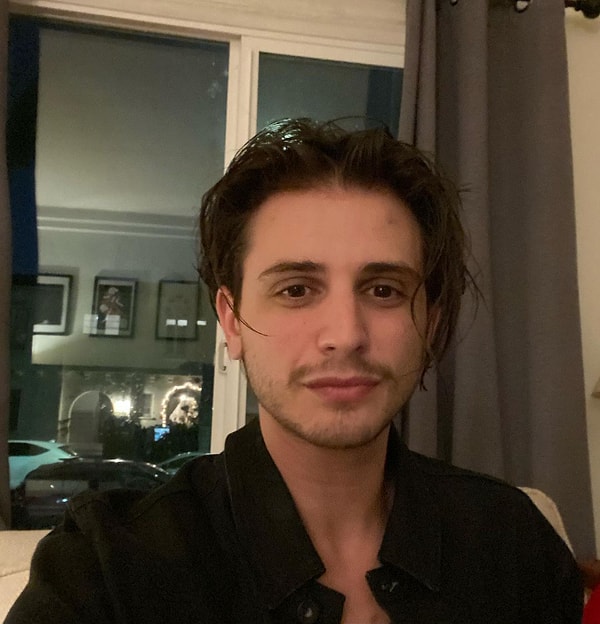 Brandon Quention Adams aka Q The Rapper
Eilish and rapper Brandon Quention Adams dated for less than a year before calling it quits in 2019. Q and Eilish managed to keep their relationship on the down low and while the two shared a passion for music (Eilish even appeared on the rapper's album cover), it was not meant to be. 
The couple broke up in 2019 and Eilish was filmed talking about the break-up in her 2021 Documentary, The World's A Little Blurry. Eilish said that she was heartbroken when the rapper didn't show up at her Valentine's Day concert in New York. Soon after the break-up, the rapper stated on social media that he had recently lost his brother and was grieving his death at the time.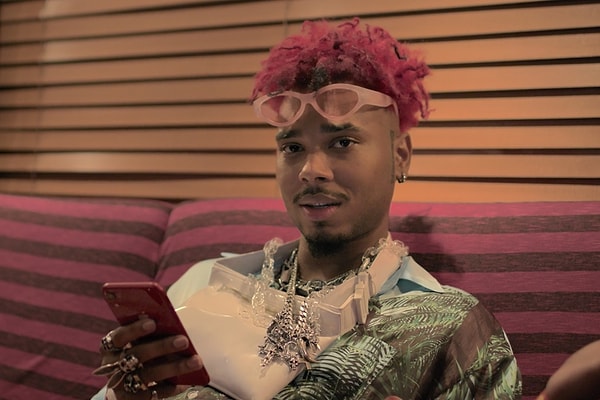 Justin Bieber
Eilish has been linked to Justin Bieber and many people wondered whether they were ever a couple. 
However, both artists denied the rumors and the two have never been more than good friends.  Bieber took the young singer under his wing for career guidance at the beginning of her career.
Eilish considers Bieber one of her main inspirations for embarking on a singing career and was even a Belieber herself in her younger years.
Pregnancy Rumors
The singer has admitted that she would love to have children eventually but has reservations about parenting. Since the Oscars, rumors of her pregnancy have gone as far as people sharing sonograms of her alleged pregnancy on social media. 
However, her shapeless Oscar gown was nothing but one of her many fashion eccentricities. The top-heavy singer is known for wearing baggy clothes- perhaps to hide her curvaceous body. Her image is more "street" and quirky rather than sexy, after all.
Scroll Down for Comments and Reactions