News
Batman Flies Back On Netflix With 'Batman Begins' And 'The Dark Knight' Sequel This February
Batman Flies Back On Netflix With 'Batman Begins' And 'The Dark Knight' Sequel This February
'Batman Begins' (2005) and its sequel, 'The Dark Knight' (2008) have just returned on Netflix beginning February 1st!
Netflix has not yet acquired the rights for the third and final sequel of the Batman movie trilogy, 'The Dark Knight Rises' (2012), so while looking forward to its landing, let's first revisit the two supreme superhero movies of the 21st century.
Date Of Release
The first two movies in Christopher Nolan's Dark Knight trilogy 'Batman Begins' and 'The Dark Knight', are being lined up on Netflix on February 1st.
About 'Batman'
Batman is the most popular superhero on the face of the earth along with Superman, of course. But what makes him different from the other superheroes, which makes him more interesting and admired for is that he has no superpowers. 
Batman is best known for his black cape, batmobile, and state-of-the-art bat cave which is located at the underground level of his mansion where his laboratory lies.
The Dark Knight Rises - Official Trailer
'Batman Begins' And 'The Dark Knight' Storyline
In 'Batman Begins', a dramatic reinterpretation of Batman's origins which was first released in 2005, narrates Bruce Wayne's (a rich orphan) crusade against the crime of his childhood fear and trauma. 
The era-defining sequel, 'The Dark Knight', was released in 2008, three years after 'Batman Begins', at the height of the financial crisis. Introducing Aaron Eckhart as crusading district attorney Harvey Dent and the late Heath Ledger as the still-magnetic, still-mysterious terrorist, the Joker, in a sweeping crime drama evocative of Michael Mann's Heat.
These two movies are giants for superhero movies. It maybe help that Batman is essentially one of the more 'realistic' of all superheroes of all time.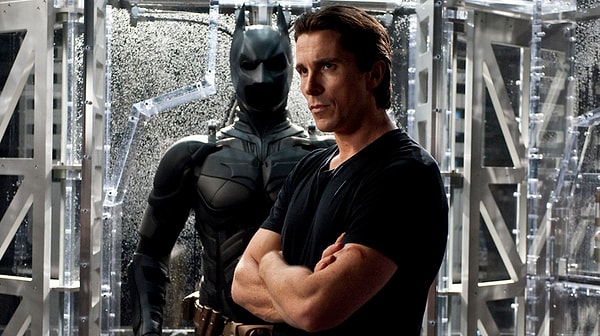 "He is the most credible and realistic of the superheroes, and has the most complex human psychology,' Nolan told Variety in an earlier 2003 interview. 'His superhero qualities come from within. He's not a magical character.'
The two movies not only kept on the height for superhero movies, but they also offered the genre a new dimension.
Are you looking forward to the Batman movie series? Comment down your thoughts.
Scroll Down for Comments and Reactions