News
Aubrey Plaza and More Stars Join the Cast List of the 'WandaVision' Spinoff Series 'Agatha: Coven of Chaos'
Aubrey Plaza and More Stars Join the Cast List of the 'WandaVision' Spinoff Series 'Agatha: Coven of Chaos'
Marvel breakout star Kathryn Hahn is getting her own series Agatha: Coven of Chaos, the spinoff of Marvel's first live-action Disney+ series WandaVision.
Like the show's title, Hahn's character Agatha Harkness is the queen of chaos and destruction. In WandaVision, Agatha disguised herself as Wanda's nosy but helpful neighbour Agnes throughout most of the show only to be revealed as the villain, the mastermind of Westview's unfortunate events, such as the death of the poor dog Sparky Wanda's twin boys were so fond of.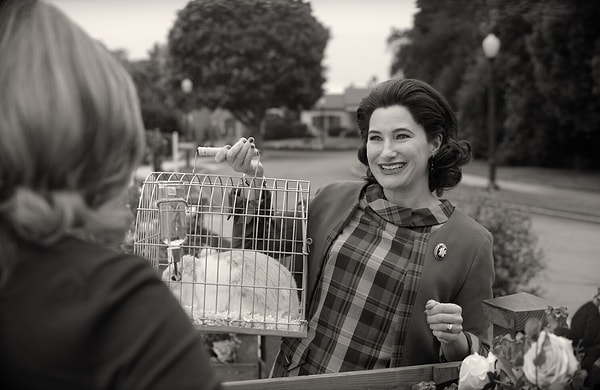 'Agatha: Coven of Chaos' Cast
While many details about Agatha: Coven of Chaos are kept under wraps, we do know of the attractive cast the show keeps enlisting. Besides Hahn, who returns as the witch Agatha Harkness, the show announced the return of Emma Caulfield Ford, who portrayed Sarah Proctor/Dottie Jones in WandaVision. 
Aubrey Plaza is one of MCU's newest additions, rumoured to play a villainous role in the upcoming Disney+ series. Other additions include Joe Locke (Heartstopper), Maria Dizzia (Orange is the New Black), Ali Ahn (The Path) and Sasheer Zamata (Woke).
Coven of Chaos was officially announced in late 2021, with Jac Schaefer, the lead writer and executive producer of WandaVision serving the same role in the spinoff.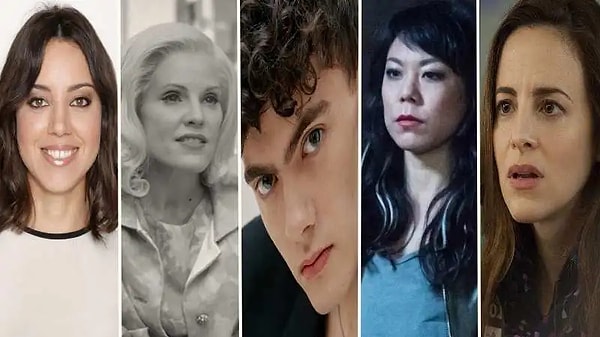 What to Expect from 'Agatha: Coven of Chaos'
WandaVision showed a brief history of the witch, where she survived the Salem Witch Trials and managed to suck the life out of those who tried to burn her at the stake. In the finale, Wanda Maximoff subdued Agatha, trapping her in her Agnes persona in Westview. 
With the events of Coven of Chaos expected to happen before, during or after WandaVision, perhaps we could see how the witch managed to break free of Wanda's spell. Maybe the supposed death of Wanda in Doctor Strange in the Multiverse of Madness will free Agatha of her bondage. 
Either way, we are on high alert for more info.
Coven of Chaos is one of Marvel's phase five series entrees alongside the second season of What If…?, Secret Invasion, Echo, Loki season 2, Ironheart and Daredevil: Born Again.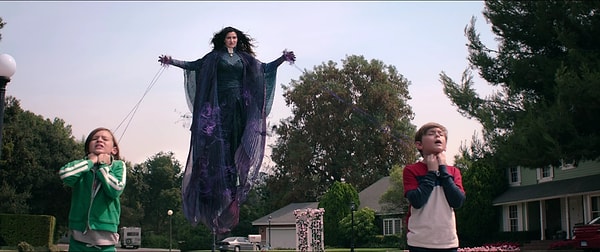 Accolades
Kathryn Hahn was nominated for best-supporting actress in a limited series in WandaVision at the Primetime Emmy Awards. 
The original soundtrack Agatha All Along by Kristen Anderson-Lopez and Robert Lopez, which played in the series' seventh episode 'Breaking the Fourth Wall', scooped an Emmy for best original music and lyrics. The song played to guised Agatha's revelation of her true self to Wanda.
When Will 'Agatha: Coven of Chaos' Debut
Containing nine episodes, Agatha: Coven of Chaos is scheduled to land on Disney+ Winter 2023/2024. 
Here's a clip of the Agatha All Along soundtrack.
Scroll Down for Comments and Reactions