News
Ari Aster Unleashes Another Eerie Feature Film 'Beau is Afraid' Starring Joaquin Phoenix
Ari Aster Unleashes Another Eerie Feature Film 'Beau is Afraid' Starring Joaquin Phoenix
From the twisted mind of Ari Aster spawns another eerie installment, Beau is Afraid starring The Joker's Phoenix as the titular character. 
The trailer features Beau starring Phoenix as an old, frail man with traumatic issues. The 2-minute sneak preview explores different bizarre situations that make you question WTH is going on. But that's Aster's style- nothing is ever straightforward.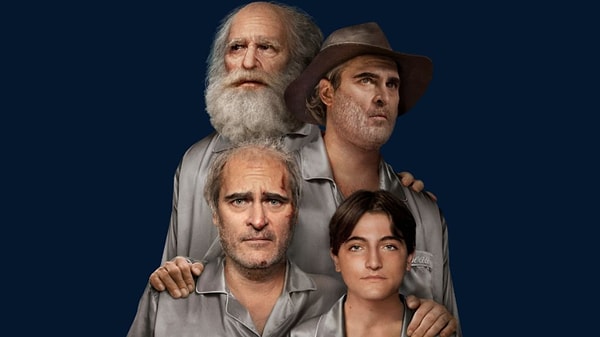 Trailer
We see Beau seated on supposedly a ship deck, but unlike his shipmates who are cozied on deck chairs, Beau appears to be seated in a car seat. Things only get peculiar from there, which leaves you in a haze.  
According to the director, Beau is Afraid is a surrealist horror movie that spans decades. It explores anxiety-stricken Beau striving to come to terms with the untimely death of his overbearing mom. He also gets into a car accident that leaves him paralyzed.
Attempting to escape, Beau shifts through different hellish worlds. The indirect trailer gives little info on the film's premise but introduces some cast members, such as Amy Ryan (The Office), Nathan Lane (Mouse Hunt) and Michael Gandolfini (The Offer).
Cast Members
More of the movie's casts include Parker Posey (Scream III), Patti LuPone (Life Goes On), Richard Kind (The Watcher), Harley Squires (True Things), Kylie Rogers (Miracles from Heaven), Zoe Lister-Jones (Life in Pieces), Julia Antonelli (Outer Banks), Dennis Ménochet (The Beasts) and Stephen McKinley Henderson (Fences).
Ari Aster's Third Feature Film
Beau is Afraid is Aster's third feature horror film after Hereditary (2018) and Midsommar (2019). Both films performed incredibly well, with the former scoring 90% on Rotten Tomatoes and the latter scoring 83% on the same site. Critics and audiences hail the praises of Ari Aster, tracing him as a horror auteur to be reckoned with. 
Aster produces the film alongside Lars Knudsen, with A24 production company serving as the distributor.
'Beau is Afraid' Premiere
Buckle up and get ready for one hell of a ride with Aster's Beau is Afraid, which debuts on April 21 this year.
Scroll Down for Comments and Reactions