'Are You There God? It's Me, Margaret': Comedy Drama Film Showcasing The Impact of Inter-Faith Marriages on Children
News
>
'Are You There God? It's Me, Margaret': Comedy Drama Film Showcasing The Impact of Inter-Faith Marriages on Children
Multi-Award-winning actresses Kathy Bates and Rachel McAdams, joined by upcoming star Abby Ryder Fortson from Ant-Man and the Wasp are about to take to the big screen this Spring in the comedy-drama film Are You There God? It's Me, Margaret. 
The movie is inspired by the 1970 middle-grade novel of the same title written by Judy Blume. 
I don't know about you, but one thing that draws me to line up for a movie is the all-star cast, and this one seems like a catch, given its talented leads. 
Before anything else, let's find more about the film, including who else stars in it and its release date.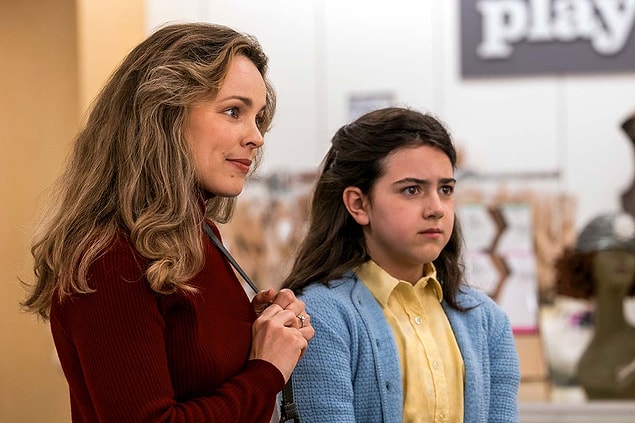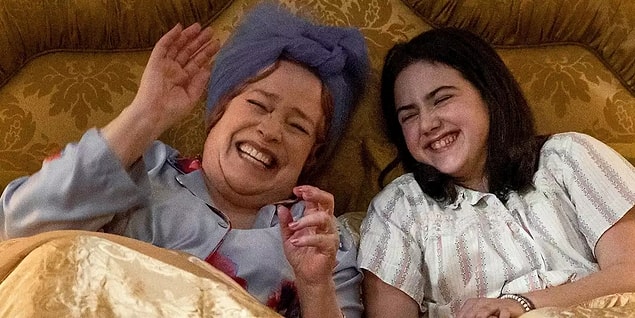 Plot
Are You There God? It's Me, Margaret explores the sensitive topics of religion and adolescence from the eyes of an 11-year-old part Christian-part Jewish girl Margaret Simon (Abby Ryder Fortson). Margaret's family relocates from New York to New Jersey, meaning she has to make new friends. 
Margaret's mother, Barbara Simon (Rachel McAdams), who is Christian and Jewish her father, Herb Simon (Benny Safdie), raised her without any religious affiliation, making her feel out of place. Nonetheless, Margaret believes in God and prays to Him, beginning with, 'Are You There God? It's Me, Margaret.'
Settling well in the new suburban home, Margaret befriends Nancy, Gretchen and Janie, and the four form a secret club called Pre-Teen Sensations. They explore different topics of their young developing bodies, including menstruation, boob growth and teen dating. The girls are eager to mature, as shown in the trailer- a hilarious scene where they exercise to increase their busts while chanting, 'We must, we must, we must increase our bust!'
Apart from Margaret's maturing challenges, the film tackles a tarnished relationship between Barbara and her parents, Mary and Paul Hutchins, because of choosing to raise her child outside the Christian faith. Margaret's paternal grandmother Sylvia Simon, portrayed by Kathy Bates actively takes part in the child's life, even taking her to Rosh Hashanah services, leading her to embrace Judaism.
Cast Members
Joining the above-mentioned cast members, we have Elle Graham as Nancy Wheeler, Katherine Mallen Kupferer as Gretchen, Isol Young as Laura, Mia Dillon as Mary Hutchins, Gary Houston as Paul Hutchins, Ethan McDowell as Mr Wheeler, Kate MacCluggage as Mrs Wheeler, Aidan Wojtak-Hissong as Moose Fred, Zachary Brooks as Philip Leroy, Jecobi Swain as Freddy Barnett and Wilbur Fitzgerald as Morris Binamin.  
The movie is written and directed by Kelly Fremon Craig, who previously helmed the scripts for Post Grad (2009) and The Edge of Seventeen (2016).
Premiere Date
Grab your pre-teen daughter and head to the theaters this Spring as the movie debuts on April 28, 2023. 
Save the date!