News
Apple TV+ Shares First-Look Images of Forthcoming Drama Series 'Dear Edward'
Apple TV+ Shares First-Look Images of Forthcoming Drama Series 'Dear Edward'
Apple TV+ has revealed its newest addition to 2023's premiere calendar, Dear Edward, a forthcoming drama based on Ann Napolitano's novel of the same name. 
Napolitano's book was inspired by the actual-life events of Afriqiyah Airways Flight 771, which crashed in 2010, killing everybody in the plane except for nine-year-old Ruben V. Assouw. The show joins other novel-to-TV projects adaptations on Apple TV+, such as Pachinko, Slow Horses, Roar, Shining Girls, and Under the Banner of Heaven. 
In February 2022, the streaming platform offered a green light for ten episodes of Dear Edward season one. The show began filming in March 2022 at Central Park, New York City, and will debut in February 2023.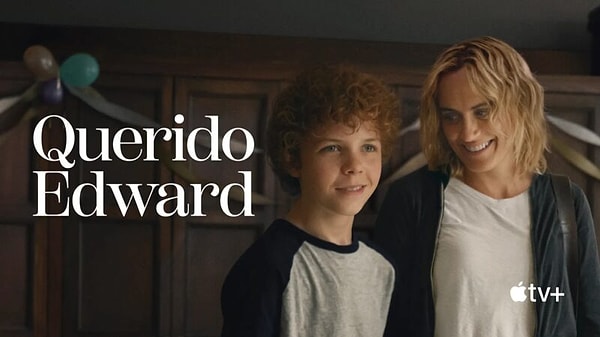 What's the Plot for 'Dear Edward' Season One?
Dear Edward focuses on twelve-year-old Edward Adler as the only remnant of a plane crash that killed his entire family. Edward, his parents, and his older brother board a plane from Newark to Los Angeles alongside 183 other passengers, but the plane crashes mid-way. 
Edward finds it hard to move on to a different town without his family and thus chooses to stay at the crash scene. As days proceed, the young boy finds hope in life as he builds new relationships, which turn into communities and romances.
Who are the Creators of Apple Tv's 'Dear Edward'?
Dear Edward's creator Jason Katims produces with Fisher Stevens, Ann Napolitano, and Jeni Mulein. 
The show is a co-production of True Jack Productions and Apple Studios, with Jonathan Sanford as the composer.
Who Casts 'Dear Edward' Season One?
The first season welcomes the talents of Colin O'Brien playing Edward Adler, Taylor Schilling as Aunt Lacey, Zachary Greenstein representing the 4-year-old Eddie, Charlie Reitzas as young Jordan, Audrey Corsa impersonating Zoe, Maxwell Jenkins depicting Jordan, Brittany S. Hall as Amanda, and Eva A. Binder playing Shay. 
The supporting characters are Dario L. Sanchez (Sam), Anna Uzele (Adriana), Jenna Qureshi (Mahira), Ivan Shaw (Steve), Idris DeBrand (Kojo), Carter Hudson (John), and Amy Forsyth (Linda).
When is 'Dear Edward' Season One Coming Out?
Season one of Dear Edward will debut on Friday, February 3, 2023, with the first three episodes, followed by weekly releases until March 24. 
Apple TV+ shared the premiere date alongside a poster on its primary Twitter account.
Scroll Down for Comments and Reactions