News
Antonio Brown Net Worth: A Closer Look at the Quarterback/Rapper's Fame and Fortune
Antonio Brown Net Worth: A Closer Look at the Quarterback/Rapper's Fame and Fortune
After his infamous walk-out on the football field, the wide receiver turned rapper, Antonio Brown, has been swaying and kicking fortunes until today. Dubbed the best free agent whose receptions and receiving yards can be surpassed by no one in the league, Brown once became the highest-paid wide receiver in American football history.
Despite Brown's exit from the football field, fans and bystanders still got a chance to keep in touch with the happenings of his life situation as Brown's love for controversies continues to make headlines all over the internet. As the controversies unravel, surfers begin to rummage through the web for more information about the former athlete's well-being. And so this article takes part in filling in everyone's curiosity by dissecting each and every piece of information, starting from Antonio Brown's early career up to his current fortune.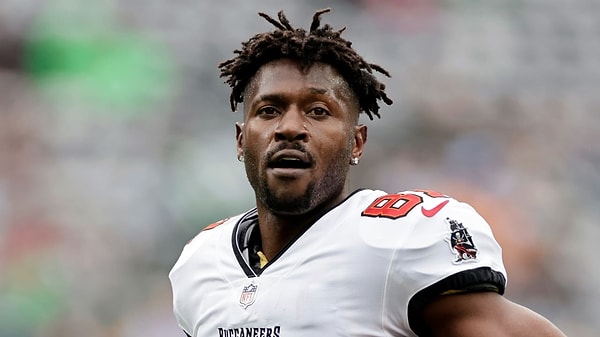 Antonio Brown is the son of a former Arena Football League player, Eddie Brown, and his wife, Adrianne Moss. He was born in Miami, Florida, on July 10, 1988. He grew up with his younger brother, Desmond, who also became a professional footballer, making his origins a family of football players.
After his parents divorced in the mid-1990s, his mother remarried a stepfather she never got along with. Eventually, due to his messy relationship with his stepfather, he got kicked out of their house and spent about 6 months finding places to spend a night with. He was just 16 back then, roaming around the street, sleeping inside cars, in cheap motels, or sometimes slumbering at a friend's place.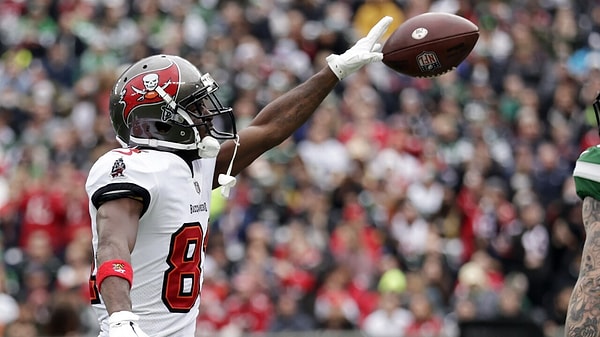 His academic years were spent at Miami Norland High School, where he earned the title 'North Athlete of the Year' at the Miami-Dade Gridiron Classic back in 2005. However, due to his personal issues, his academic journey became one of missed opportunities and expulsions, causing him to join no official teams. Fortunately, an old acquaintance lent him a chance at Central Michigan University.
He enrolled at CMU in 2007 and joined as the university football team's walk-on wide receiver. Soon after coach Butch Jones recognized his potential, he played in 14 matches during his freshman year before finally receiving the title of 'Mid-American Conference Freshman of the Year.'
2008, his sophomore year, was spent playing all matches against Temple, and he recorded a season-high two touchdown receptions. Throughout the play, he earned a total of 93 receptions for 998 yards and seven touchdowns for that season. Following his smashing victories, he attained another season high of two touchdowns against the Zips in his junior year. He also went on an all-out spree, wiping out 13 receptions for 178 yards against Troy. All in all, he set a striking record for the best single-season figures of 110 receptions, 1198 receiving yards, and nine touchdowns.
Without completing his senior year, Brown decided to step up his goal and enter the 2010 National Football League draft. The Pittsburgh Steelers took part in his journey upon selecting him as their second wide receiver, and so in the same year, Brown made his professional debut against the Tennessee Titans on his rookie play.
Brown's professional race continued to widen during the 2011 season where he was promoted to the Steelers' third wide receiver. With a total of 16 games played that season, he added 69 receptions for 1,108 yards, two touchdown receptions, and three starts to his record book.
Unlike the previous plays, the 2012 season gave Brown a rough patch. Throughout the whole season, he was involved in a controversy and was fined $10,000 for misconduct in the match against the 'Washington Redskins.'
He and Emmanuel Sanders were the wide receivers for the Pittsburgh Steelers as the 2013 season began, and he shattered Yancey Thigpen's team record of 1,398 receiving yards set in 1997.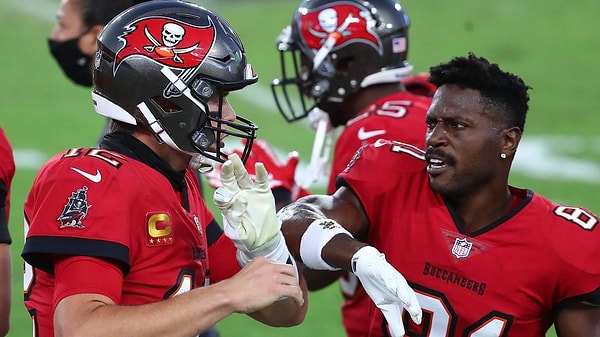 In the 2014 season, he was fined $8,200 for accidentally kicking a Cleveland Browns member during the game. In the season that followed, he entered the NFL's all-time receiving yardage list, outstripping the legendary Lyn Swann with his personal record of 5,587 yards. With 136 receptions for 1,834 yards and 10 touchdowns during the same season, he broke his own record twice in the space of two and three years.
By the end of the 2016 season, he had become the Steelers' second-best player in career receptions and third-best player in career receiving yards. In the ensuing year, he extended his contract with the Steelers for another five years and finished the 2017 season with a lead of 1,533 receiving yards.
His astounding plays continued until September 2019 upon signing a one-year contract worth $15 million with the 'New England Patriots.' His debut on the team gave them a 43-0 win, where Brown maneuvered four passes for 56 yards and a touchdown. He was eventually kicked off the team due to serious allegations of sexual and personal misconduct.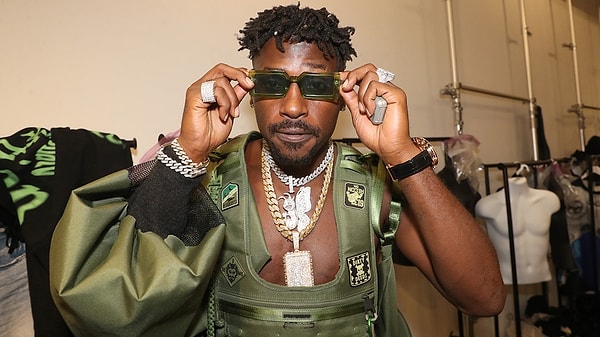 Antonio Brown Net Worth
Antonio Brown's football legacy is the major contributor to his $20 million net worth recorded in reliable internet surveys as of November 2022. His annual salary as an NFL player was estimated to be $3.1 million, with a base salary of $916,667 and a signing bonus of $2,00,000. His estate and possessions include mansions in Pennsylvania and Florida worth $1.4 million and a $6.6 million house in Oakland.
Aside from his football career, Brown made money by performing in various reality shows, music videos, and magazines. At the end of his football journey, Antonio Brown is now reigning in the hearts of his 1 million Spotify listeners. He released several rap albums, singles, and EPs over the past two years and was recently reported to be touring on his $697,500 jet.
Throughout his career, Brown has made a promising sum of $77 million. Aside from this, he also signed deals outside the NFL, including endorsement contracts with leading brands like Nike and Xenith. However, as part of his growing career, his continuous involvement in controversies eventually untied his deals and endorsements.
Scroll Down for Comments and Reactions