News
Andrew Tate, the King of Toxic Masculinity, Charged with Human Trafficking
Andrew Tate, the King of Toxic Masculinity, Charged with Human Trafficking
You'd be hard-pressed to find a more disgusting human being than Andrew Tate. The kickboxer turned hustler is famous for his blatant support for domestic abuse, evidenced by videos of him beating a woman, forcing her to show off her bruises for the camera and his inflammatory comments. He says that when a man is in a relationship with a woman, he owns her. She is property. His account was removed from Twitter for saying that women bear the responsibility for sexual assault. He's also been accused multiple times of holding women against their will and forcing them to create pornography, and he's completely shameless. 
He's turned himself into a sort of self-help guru, promoting his scammy Hustler's University, which he claims will help men empower themselves and get rich. The proof, he says, is his wealth, his fleet of cars, expensive clothing, and girls at his side. 
So far the argument surrounding him has been centered around politics. When someone criticizes him, they're seen as a snowflake or a liberal, too hysterical and brainwashed to see straight. People will say it's because he doesn't believe in global warming or because he's intolerant of trans individuals. He is a conservative. He had a meeting with Donald Trump. He's spoken extensively about his politics. But behind the scenes, he really was luring women in and holding them prisoner, and he was barely trying to hide it.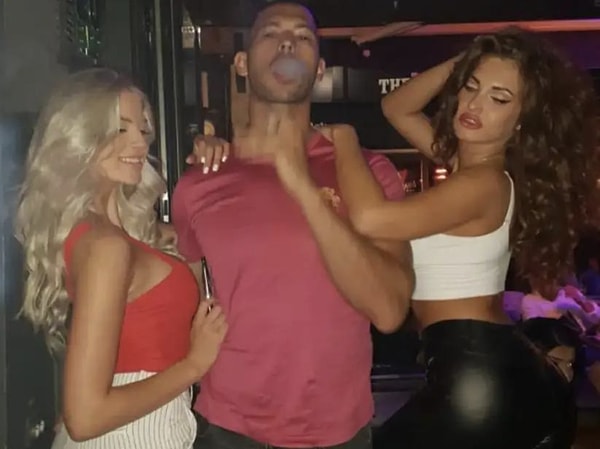 Every time his violent crimes were exposed--whether it was him chasing after a woman to beat her, or allegations from his prisoners--he was able to claim that his relationships were consensual. The women would come out, say that they wanted it, and that would be that. It was obvious that he had coerced them somehow, but nobody actually took the time to research him. He liked red instead of blue, and that was enough for them to be satisfied. Never mind the photos or the videos. Never mind the fact that he never denied that they were real. Who cares if women ran from him shrieking while he threatened them? Trump liked him. Alex Jones from Infowars liked him. They must've vetted him, right? They wouldn't throw their support behind a sex trafficker, would they? 
Yes. 
Andrew Tate has been under investigation by Romanian authorities since April when they raided his home in Pipera. There were rumors that he was holding women there against his will, and they did in fact find two women who made allegations against him. He swore that he had been swatted, but on December 29, his villa was raided again. Authorities claimed that they had found six women throughout Budapest that he and three others--including his brother--had been sexually exploiting. They were charged with sex trafficking, organized crime, and rape.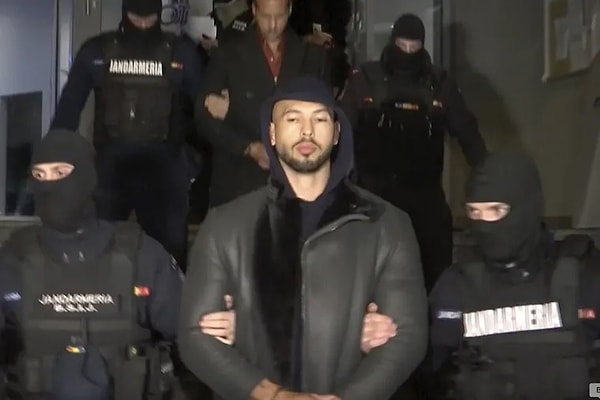 Many claim that he was caught after a Twitter feud with Greta Thunberg, a young climate activist. He bragged about his fleet of gas-powered vehicles and made a video of himself smoking a cigar, holding a pizza box from a Romanian company. If the rumors are true, the logo on the box was enough to tip the police off to his whereabouts. But this is as of yet unconfirmed. 
Greta seemed pleased with herself. In his video, Andrew Tate claimed that the box was unrecycled. She posted: 'this is what happens when you don't recycle your pizza boxes.'
Scroll Down for Comments and Reactions