News
'And Just Like That' Begins Production for Season 2
'And Just Like That' Begins Production for Season 2
Sex and the City follow-up series And Just Like That, has started production for its second season and is in the scripting stage. Rejoice And Just Like That fans! If there are any.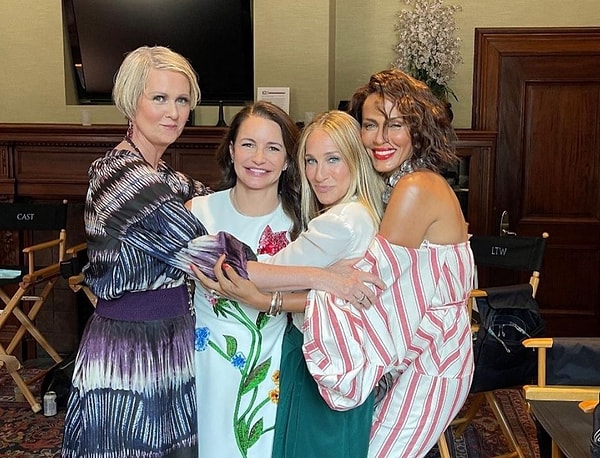 'And Just Like That' Season 2 Teaser
Some of the series cast, including Sarah Jessica Parker, have teased the second season by sharing shots of their scripts for the first couple of episodes. 
SJP posted on Instagram a picture of her script for Episode 201, with the title scratched out. 
Sarah Ramírez, who was introduced in the reboot series as Che, also showed off the cover of her scripts for the first two episodes on Instagram. The photo displayed her name tag as well, 'AND JUST LIKE THAT SEASON 2 SARAH RAMIREZ 'CHE'.
Evan Handler, who plays Charlotte's devoted husband Harry Goldenblatt, did the same thing. Though he doesn't show his scripts, you can see his table read 'AND JUST LIKE THE SEASON 2 EVAN HANDLER 'HARRY'. 
The show's wardrobe department also shared a photo of Handler fitting an outfit for the shooting.
What to Expect from 'And Just Like That' Season 2
The question on every fan's mind is when we will finally get to see John Corbett return as Aidan Shaw on And Just Like That!!
Exclusive intel from Deadline has it that Aidan Shaw will reunite with his former lover and fiancé Carrie Bradshaw and will significantly get a multiple-episode arc on the second season.
While news about Aidan's return was met with excitement by some fans of the predecessor series, others thought it a bad idea to set up the kind-hearted ex-boyfriend with an undeserving narcissistic Carrie for the umpteenth time. 
Many others said that reintroducing Aidan is a desperate attempt for the show's producers to get on the audience's good side since he was one of Sex and the City's most loved characters.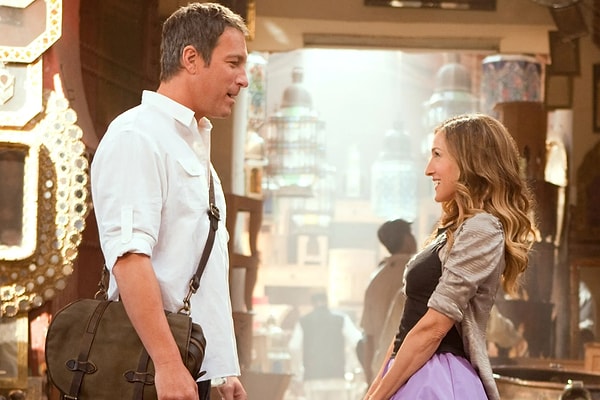 'And Just Like That' Season 2 Cast Members
While the official cast list for And Just Like That season 2 hasn't been issued yet, it's safe to conclude that the leads will reprise their roles, that is, Kristin Davis as Charlotte York/Goldenblatt, Cynthia Nixon as Miranda Hobbes and of course SJP as Carrie Bradshaw.
Scroll Down for Comments and Reactions