News
An American Political Thriller Movie 'Beirut' (2018) is About to Invade Netflix This March 2022: Get to know more about this…
An American Political Thriller Movie 'Beirut' (2018) is About to Invade Netflix This March 2022: Get to know more about this…
When CIA operatives are caught in the middle of a civil war, they must dispatch a former US diplomat to negotiate for the life of a friend he left behind.
'Beirut,' also known as 'The Negotiator' in the UK, is a political thriller film directed by Brad Anderson and written by Tony Gilroy that was released in 2018.
The film stars Jon Hamm as a former US diplomat who goes to Beirut in 1982 during the Lebanese Civil War to save a colleague from the gang responsible for the death of his family.
The film premiered at the Sundance Film Festival on January 22, 2018, and was released in the United States on April 11, 2018. It earned mostly excellent reviews from critics, who lauded Hamm and Pike's performances and termed it 'engaging despite its shortcomings.'
'Beirut' Release Date and Trailer
'Beirut' is set to release on March 5, 2022 on the streaming giant Netflix. A trailer has been made available for you to have a glimpse of a story. You can watch it on Netflix teasers, Youtube, and down here.
BEIRUT | Official Trailer
'Beirut' Storyline
Mason Skiles enjoyed a successful career as a diplomat in Beirut. He and his wife, Nadia, own a lovely home and have been mentoring Karim, a thirteen-year-old Palestinian child.
The first scene depicts Stiles throwing a banquet for other dignitaries. Karim is assisting in the service of the guests. When Mason's CIA acquaintance Cal arrives at the party, he just wants to take Karim in for interrogation regarding an elder sibling Mason is unaware of.
What happens that night, as well as the lives of numerous others at the party, affects Mason's life forever.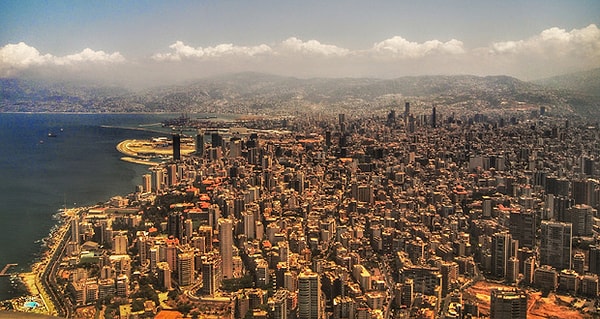 'Beirut' Cast Ensemble
Jon Hamm as Mason Skiles, a former U.S. diplomat who returns to service to save a former colleague.
Rosamund Pike as Sandy Crowder, a CIA field officer working undercover at the American embassy tasked with keeping Mason alive and ensuring the mission is successful.
Dean Norris as Donald Gaines, CIA
Shea Whigham as Gary Ruzak, Colonel, National Security Council
Larry Pine as Frank Whalen, U.S. Ambassador to Lebanon
Mark Pellegrino as Cal Riley, CIA, Mason's friend
Yoav Sadian Rosenberg as Karim Abu Rajal (13 years old)
Idir Chender as Karim Abu Rajal (adult)
Hicham Ouraqa as Rafid Abu Rajal
Ben Affan as Jassim/Rami
Leïla Bekhti as Nadia
Alon Abutbul as Roni Niv
Kate Fleetwood as Alice
Douglas Hodge as Sully
Jonny Coyne as Bernard
Mohamed Zouaoui as Fahmi
Mohamed Attougui as Raffik
Neal Huff as Ernie
Are you excited to watch 'Beirut' on Netflix on March 5th? Let us know in the comment section below.
Scroll Down for Comments and Reactions