News
American Horror Mystery 'The Rental' Invades Netflix This April 2022
American Horror Mystery 'The Rental' Invades Netflix This April 2022
'The Rental' is a 2020 American horror film written, produced and directed by Dave Franco, in his feature directorial debut. Franco co-wrote the screenplay with Joe Swanberg from a story by Franco, Swanberg, and Mike Demski.
'The Rental' Release Date
'The Rental' will be released on the popular streaming platform Netflix on April 1st 2022.
'The Rental' Trailer
'The Rental' teaser trailer is readily available. Watch the film's trailer below.
'The Rental' Storyline
Two couples on a beach vacation get concerned that their seemingly flawless rental house's host is spying on them. Soon, what was supposed to be a fun weekend getaway turns into something much darker, as long-kept secrets are revealed and the four old friends see each other in a whole new light.
'The Rental' Cast
It stars Dan Stevens as Charlie,Michelle's boyfriend and Josh's brother, Alison Brie as Michelle, Charlie's girlfriend, Sheila Vand as Mina, Josh's girlfriend, Jeremy Allen White as Josh, Mina's boyfriend and Charlie's brother, and Toby Huss as Taylor. Also starring Anthony Molinari as the masked man.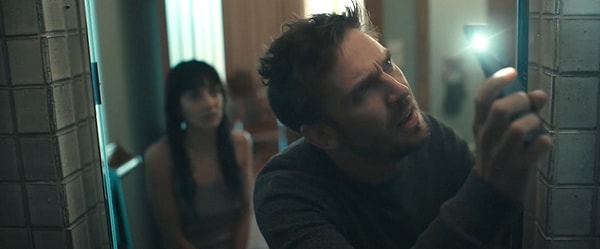 'The Rental' Production Details
Dave Franco directs from a screenplay he wrote alongside Joe Swanberg. Franco, Elizabeth Haggard, Ben Stillman, Teddy Schwarzman, Swanberg and Christopher Storer served as producers on the film, under their Ramona Films and Black Bear Pictures banners, respectively, while Michael Heimler and Sean Durkin acted as executive producers.
IFC Films released the film on July 24, 2020, via video-on-demand and in select theaters in the United States. It earned mostly good reviews from reviewers and became only the second picture in history to top both the VOD and box office lists in the same weekend.
Are you looking forward to watching 'The Rental' on Netflix on April 1st? Let us know your thoughts in the comment section below.
Scroll Down for Comments and Reactions