News
Altar of Hope: Huge Update Coming to Darkest Dungeon II
Altar of Hope: Huge Update Coming to Darkest Dungeon II
Fans of the roguelike role-playing video game and sequel to Darkest Dungeon, Darkest Dungeon II, are in for a treat! The game's official website just announced an upcoming big update to the game, titled "Altar of Hope."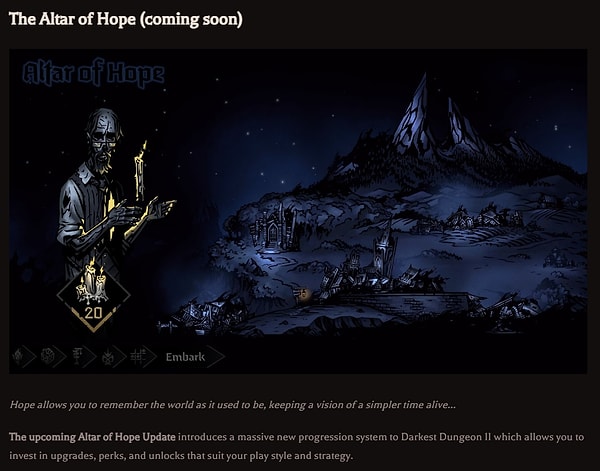 Massive Update Is Abound
The massive update, Altar of Hope, is set to introduce a more engaging and fulfilling progression system to Darkest Dungeon II, something that fans felt was long overdue. This upcoming update will be introducing multiple upgrades and perks, along with unlocks that function in accordance with your personal playstyle or strategy.
The whole progression system will revolve around the collection of "Candles of Hope," which basically seems to be the "experience" version of this upcoming progression system. As the website officially announced, these Candles of Hope will only be available to players who actually play the game and will not be purchasable, so no shortcuts!
Additionally, players will be able to unlock certain heroes and also discover new permanent buffs and "some other surprises" that are yet to be officially revealed. Moreover, the website promised that the new progression system will provide plenty of choices to players, and these choices will actually be impactful. It will also incorporate a risk versus reward system that rewards players accordingly.
Countless games in different genres have progression and choice systems that don't really feel like you're decisions are worth anything. However, the developers of Darkest Dungeon II assure its players that they shouldn't worry about having this kind of bland and impactful system.
Some more additional mechanics coming with the update include Hero Memories and Persistence, Restoration, The Working Fields for item pool expansion, and The Intrepid Coast, which offers both functional and aesthetic upgrades.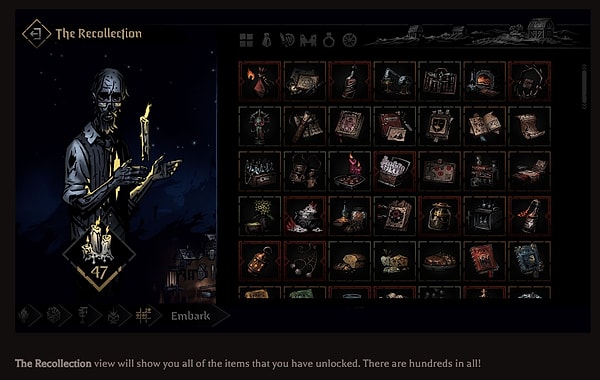 The Upcoming Update Is Available Now for Testing
The Altar of Hope update is now available for players who opted into the experimental branch of Darkest Dungeon II on the Epic Games Store, which is practically a public testing server. However, the real release of the update on the official client is yet to be known. But reasonable estimates declare a timeline of around one to two weeks from now.
You can check out the official announcement and full details of the massive update via the game's official website.
Scroll Down for Comments and Reactions