News
All of NBA Youngboy's Baby Mamas
All of NBA Youngboy's Baby Mamas
Youngboy NBA, known as Kentrell DeSean Gaulden in real life is one of the many hit rappers of the modern age. He was born on October 20, 1999 and acquired the rap name 'Youngboy NBA' (Youngboy Never Broke Again) after he entered the rapping career. Between 2015 and 2017, his name rose from anonymity when he released his popular eight independent mixtapes. Later on, his popularity even increased more after he signed with Atlantic Records in 2017. He then released his song 'Outside Today' which held a throne of being a top 31 on Billboard Hot 100 Chart. In no time, he broke his own record after he released the song 'Until Death Call My Name' which held a number 7 ranking on the US Billboard 200 in 2018. He released 26 albums, EP's, and mixtapes overall.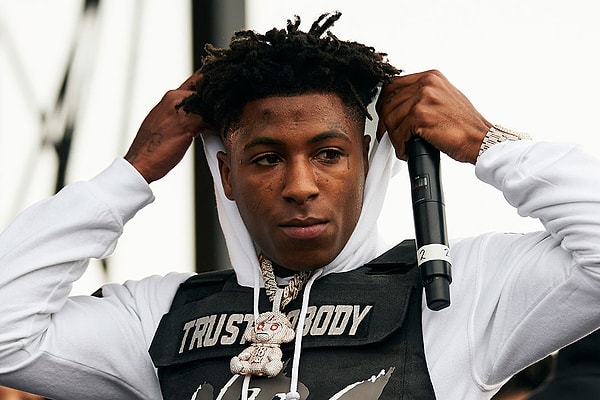 He was famed for his music, and he is also famous to women and for his crimes. He has rarely been into a constant relationship because it usually leads to a mess. Young boy is only 22 years old, but it was reported that he has eight children with different Baby Mamas. 
But who is his different Baby Mamas? 
Reportedly, he has 7 different Baby Mamas and impregnated two at the same time. Hence there are definitely some dramas behind their stories. This article will introduce you to every NBA youngster's baby mama.
Nisha
NBA Youngboy became a father for the first time in his life after her girlfriend Nisha gave birth to their first child named Kayden Gaulden aka 'Draco' in 2016. However, things became rough between them and Nisha eventually slipped away from the scene and left nothing about traces of her or any dramas.
Starr Dejanee
Things began to become more dramatic with Starr Dejanee, his next baby mama, the mother of Kamron Galden that was born in the same year of 2016. Yet the two would later to seperate. Because the rapper's admission that Starr Dejanee lied to him in 2018 was unexpected given the results of a DNA test that indicated the child is not biologically his. Despite the bitter truth, he raised Kamron Galden like his own son although they are not biologically related through continuously supporting him both financially and mental way. 
Starr Dejanee also gave birth to a kid later on named Kimiri. But this time, NBA Youngboy is his biological father. Kimiri was his third son.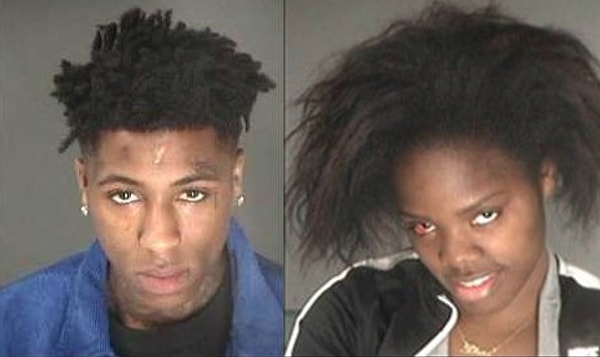 Niya
But things did not stop here. He would later on have his second biological son named Taylin (aka Tay Tay) Gaulden after a one night stand with Niya. She informed NBA Youngboy that she was pregnant, and he responded that he will only accept the child if she will pass the paternity test - in which she did. Tay Tay Gaulden was born on March 19, 2017, and they were only both 17 that time during his birth.
Having four kids already at a young age, Kentrell Gaulden seemed to have created his own personal harem. But he supported all of his kids and even bought a house in which they would all live together.
Jania Bania
NBA Youngboy also dated Jania Bania, a social media influencer who has over 2.7 Million followers. She became his Baby Mama when she gave birth to Kacey Alexander Gaulden, the fourth biological son of NBA Youngboy. But before that, in February 2018 NBA Youngboy was arrested for allegedly kidnapping and assaulting Jania after a video showed Youngboy hitting her and dragging her towards a hotel room. But the charge against him was settled down after Jania herself stated that the accusation was wrong. 
In 2019, they both welcomed Kacey into this world, but their problems did not end there. They parted ways afterwards when the rapper suspected Jania that he got herpes from her.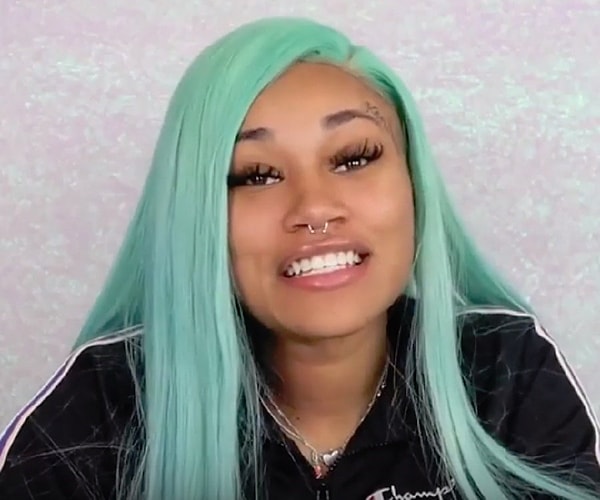 Kaylyn Marie Long
Youngboy dated Kaylyn Marie for a long time. They were in a relationship but suddenly broke up after a month. After a short relationship, Kaylyn revealed that she would give birth in December 2019. 
There was also a report that Kaylyn had a daughter named Kind, but sadly died due to miscarriage.
Drea Symone
Last November 2020, a woman named Drea Symone said that she gave birth to another child of NBA Youngboy. It was her second child, and was named 'Kodi Capri'. 
Her instagram account is full of pictures of her daughter named Kens, but it is not confirmed if she was also an NBA Youngboy's child.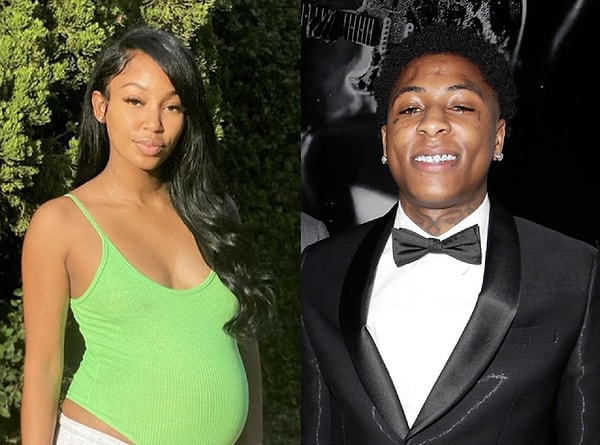 Yaya Mayweather
Yaya or Iyanna Mayweather is the daughter of the legendary boxer Floyd Mayweather. And she was rumored to be engaged to NBA Youngboy. But it is not the way everyone thinks. 
It seemed that Iyanna gave her love and devotion towards NBA Youngboy, but he did not feel the same way towards Iyanna. One time, she drunkenly posted on social media that she owns NBA Youngboy's heart, but he replied that a girl who drinks loses attractiveness. She subsequently shared a photo of herself wearing a ring on one finger, leading some people to believe that she was thinking about getting married. Youngboy also stated on Twitter that he was in need of a wife, which sparked the jokes about their engagement. But their relationship fell into ruins after Ayanna stabbed one of the NBA Youngboy's baby mama, Lapattra. 
NBA Youngboy and Ayanna broke up after that incident, before their son Kentrell was born. Lapattra Jacobs is reported to be one of the mothers of NBA Youngboy's kids. And she could have stayed in a relationship with him if the incident of stabbing did not happen.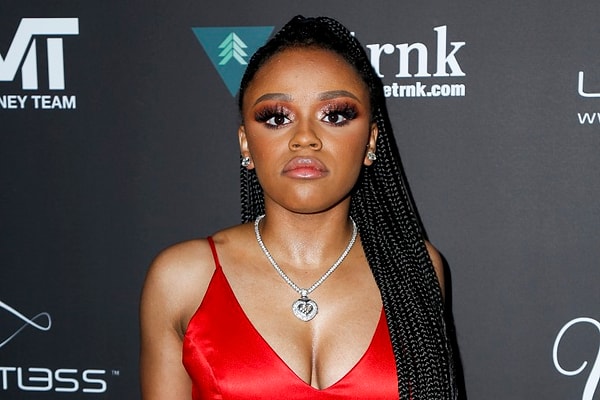 Scroll Down for Comments and Reactions