News
AHS:NYC Everything We Know So Far About American Horror Story Season 11
AHS:NYC Everything We Know So Far About American Horror Story Season 11
Ryan Murphy has been busy moving from one project to the next, but amidst all that glitz and glam, he seems to have neglected the one thing we love the most. 
'American Horror Story: Double Feature' was a double flop, split into two half-hearted plotlines, neither of which seemed complete. It had potential, just like everything Murphy does. But it wasn't enough. 
After that terrible performance, the studio went quiet, refusing to talk about the show's next season. It caused a stir with the major fan accounts, who have always made up the brunt of the show's marketing only. They threatened to boycott, vowing to stop posting starting August 1. 
It was a huge hit to what many believe to be a franchise facing serious growing pains. Murphy didn't cave. He waited until September 29, when the show's account finally tweeted the announcement for season 11.
The first 2 episodes will premiere Wednesday, October 19 on Hulu and FX.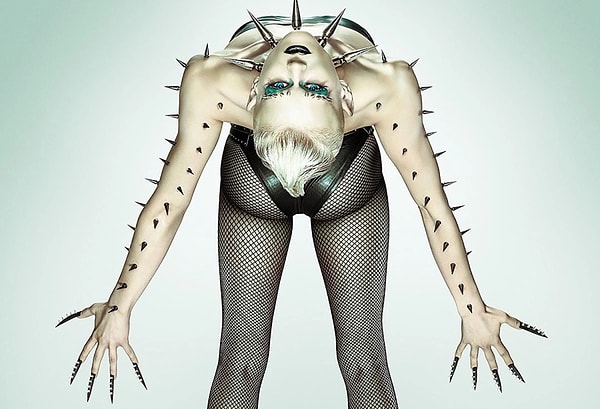 What will the new season be about?
As of yet, there are no details about the plot of season 11. We know that it will be called 'NYC,' but usually the early details are meant to throw fans off. 
We are seeing a lot of BDSM, club gear, and goth imagery. There's a chance, considering Murphy's penchant for gay culture, that it could be set in New York's club scene, which was popularized in the film 'Party Monster,' starring Macaulay Culkin. This is a stretch, but it would fit.
The Twitter account @ahszone seems to have been busy taking shots while the show was filming. The scenes don't appear to be modern. It could be 70s, 80s, or 90s. Some of it looks pre-90s; there's short shorts and wavy hair, but it's difficult to tell. 
There does appear to be an overarching gay theme. We see multiple gay extras. Two of the actors, Charlie Carver and Isaac Powell, have been filmed kissing in Greenwich Village. They were both wearing pre-modern clothing. They share an ice cream cone, kiss, then skip off holding hands with one another. 
There's a take with people exiting a cruise ship, another with Zachary Quinto cruising around in a convertible. We see Billie Lourd in a black sundress and Charlie Carver talking to her. In one picture Sandra Bernhard walks out of a psychic's parlor. It all looks like New York. 
This could be deceiving. Don't put too much stock into 'leaks.' The studio would never allow anything to get out without their permission, and this is far too brazen to have been an accident. They had closeups of several of the actors, including Quinto and Bernhard. It looked staged, and it would not have happened without consent from everyone involved. 
We don't see any freaky club outfits, but I'm still sticking with Club Kids until I see proof of something else. It fits.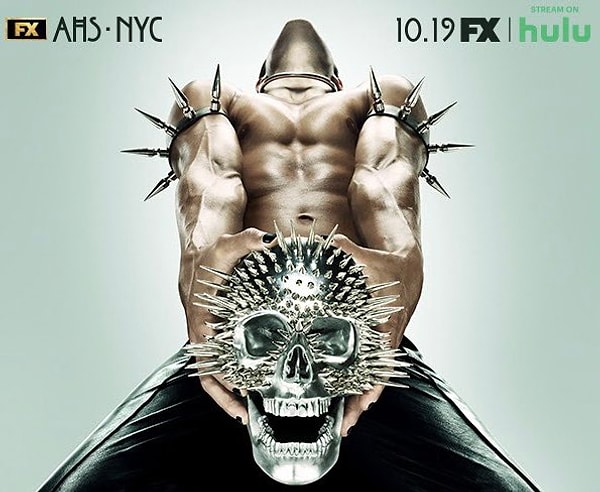 We have been blessed with a full menu of episode titles, but don't let them fool you either. They could mean anything.
Episode Titles:
Episode 1: 'Something's Coming'

Episode 2: 'Smoke Signals'

Episode 3: 'Thank You For Your Service'

Episode 4: 'Black Out'

Episode 5: 'Body Fortune'

Episode 6: 'The Body'

Episode 7: 'The Sentinel'

Episode 8: 'Fire Island'

Episode 9: 'Requiem 1981/1987 Part 1'

Episode 10: 'Requiem 1981/1987 Part 2'
We don't know what year the show takes place, but it's safe to say that it's not 1981-1987. Those are probably flash back episodes, which could mean that the set footage on Twitter is from episodes 9 and 10. We could also find ourselves visiting 1994 for 8 episodes, only to find ourselves going back in time 10 years. We will get a glimpse of the 80s. That part is for sure.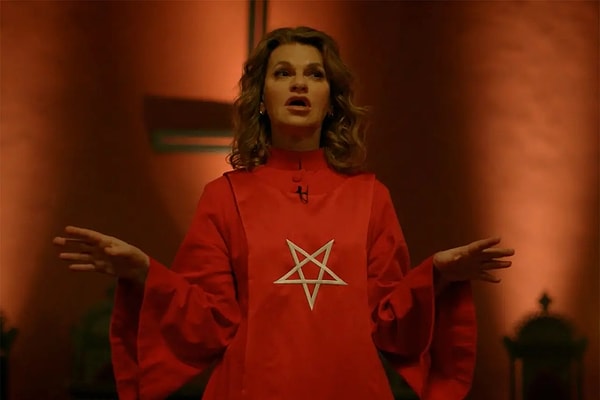 There will be no Evan Peters, no Sarah Paulson, no Frances Conroy, and sadly no Jessica Lange. 
They will be missed, especially Miss Lange. But they have all decided to take a break from the series, hopefully to return at a later date. Peters portrayal of Jeffrey Dahmer will probably force him to step aside for a while. Dark roles are known to take a toll on his mental health, and he has spoken publicly about the effect the role has had on him. 
We will see series regular Denis O'hare, known for his portrayal of trans goddess Cleopatra in 'Hotel' as well as 'Zachary Quinto,' whose performance in 'Asylum' was nothing short of amazing. Both are always spot on, so long as the writing is decent. 
Here is a full list of main cast members and their characters:
Billie Lourd as Hannah

Zachary Quinto as Sam

Joe Mantello as Gino Barelli

Charlie Carver as Adam Carpenter

Leslie Grossman as Barbara Read

Sandra Bernhard as Fran

Russel Tovey as Patrick Read

Isaac Cole Powell as Theo Graves

Patti Lupone as Kathy

Denis O'hare as Henry
You'll find character pictures and actor bios on the FX website. 
Sandra Bernhard is notable. Fans might remember her as the Satanic Priestess in 'Apocalypse.' She's an extraordinary actress with surprising range. She came out long before Ellen Degeneres did in the 90s, and it shocked America. It's exciting to see her name on the list. Hopefully we get to see what she's made of. Her character does seem a little butch. Maybe she's not, but it would be fun to see her play a member of the community. 
Patti Lupone can catch viewers offguard. She played the abusive mother in 'Coven' who killed her son. She's typecast on film, but onstage she rocks worlds. Most viewers have no idea what she's capable of. If you check out her picture on the FX website, you'll see that she's dressed as some sort of stage performer. I could be wrong. We do see a psychic shop in the set photographs. Maybe that's her. Either way, it should be interesting.
Leslie Grossman is another standout. She started working with Ryan Murphy in the late 90s on the TV series, 'Popular.' He loved her so much he wrote the role of Mary Cherry just so he could feature her in it. She was camp embodied--bigger than life, always hilarious, and she had an endearing human side. Give her a chance. She is divisive, but she's good at being bad. She appears to be playing a big part again this season. Let's hope she performs.
AMERICAN HORROR STORY: Leslie Grossman talks DOUBLE FEATURE
Scroll Down for Comments and Reactions