News
'Aggretsuko' Season 5 Marks its Finale at Netflix: How Will it End?
'Aggretsuko' Season 5 Marks its Finale at Netflix: How Will it End?
After four years of unmatched comedy, Aggretsuko is here with its fifth and final season on Netflix. The animated series landed on the streamer in April 2018 for the first installment, followed by seasons two, three, and four in June 2019, August 2020, and December 2021. 
Aggretsuko has, over its past four seasons, managed an impressive score of 8.2/10 stars on IMDb, a 100% average Tomatometer (supported by an 86% average audience score), 7.6/10 stars on MyAnimeList, and 3/5 stars on Common Sense Media. 
The animation show has born several projects, including a comic book series in February 2020, adapted by D.J. Kirkland and Daniel Barnes' Aggretsuko: The Short Timer Strikes Back, a mobile game unveiled in July 2020 for iOS and Android.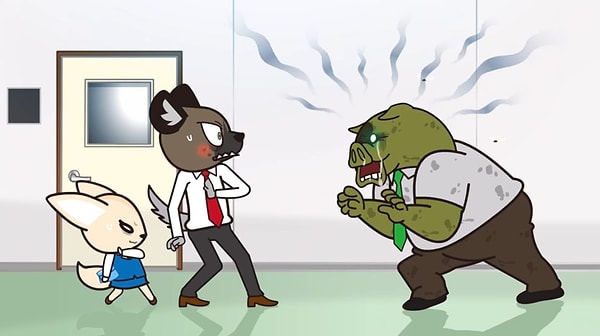 What's the Plot for 'Aggretsuko' Season Five?
Aggretsuko revolves around Retsuko, a 25-year-old red panda working as an accountant in a Japanese trading business. Retsuko's accountant and young-adult issues push her to the wall, threatening her career and relationship with everyone, including co-workers. 
The fresh graduate thinks that getting married and building a family will bring her the happiness she craves. 
The fourth season concentrated more on Retsuko's workmates at the office than the main character, showcasing their different life issues. 
Season five, being the last, will focus more on Retsuko after joining the political world and running for a position in the Japanese government.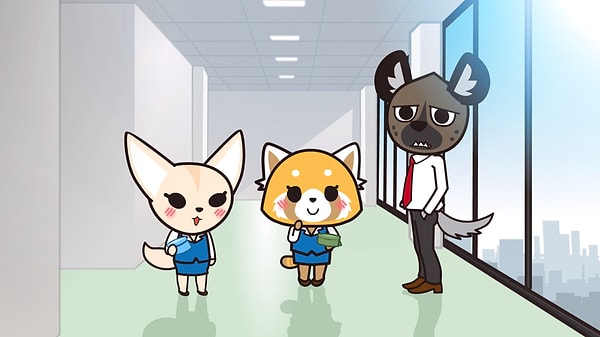 What Happens in the Trailer for 'Aggretsuko' Season Five?
Netflix shared the official trailer for Aggretsuko season five via its leading YouTube Channel roughly two weeks ago. 
In 2 minutes and 16 seconds, the trailer starts with Haida's aftermath since quitting his job, followed by Retsuko's prospects in the Japanese Parliament.
Who Created 'Aggretsuko'?
Aggretsuko is chiefly produced by Kelly Luegenbiehl, Yasue Mochizuki, Akira Takayama, Miyuki Okumura, Yoichiro Shimomura, Taro Goto, and Kaata Sakamoto with Fanworks Studio. 
Rarecho serves as the show's writer and director alongside Satoshi Hono on the music desk.
Who Will Appear in 'Aggretsuko' Season Five?
The fifth season will see the return of Kaolip voicing Retsuko, Komegumi Koiwasaki (Ms. Wasimi), Souta Arai (Director Ton), Komegumi Koeda (Tsinoda), and Shingo Kato (Haida). 
Erica Mendez, Katelyn Gault, Ben Diskin, and G.K. Bowes will voice Retsuko, Fenneko, Haida, and Director Gori in the English version of the series.
When is 'Aggretsuko' Season Five Coming Out?
The fifth and final season of Aggretsuko will premiere on Thursday, February 16, 2023, with all ten episodes dropping simultaneously. 
Netflix Anime, a branch of Netflix focusing on the streamer's animation projects, has been working overtime on promoting the fifth season of Aggretsuko on Twitter ahead of its official release.
Scroll Down for Comments and Reactions