News
15 Best Split-Screen Xbox Games: Couch Multiplayer Madness With Friends
15 Best Split-Screen Xbox Games: Couch Multiplayer Madness With Friends
It was like a trip to the past. The split-screen era might be an old thing for many, but for us, this is an experience that will always be gold. With the shift of the gaming industry away from the split-screen experience as a major franchise, gamers are searching all over the place to get back to those classic days.
There are numerous new and ongoing split-screen options on Xbox One, ranging from team games to competitions. In 2022, more and more excellent couch co-op titles for the Xbox One will continue to appear, giving you endless excitement. Lucky for you, we've collected the best split-screen Xbox One games that never get old. To complete those crazy days off with friends, here are the top 15 split-screen Xbox One games you must try.
Halo Infinite (Multiplayer)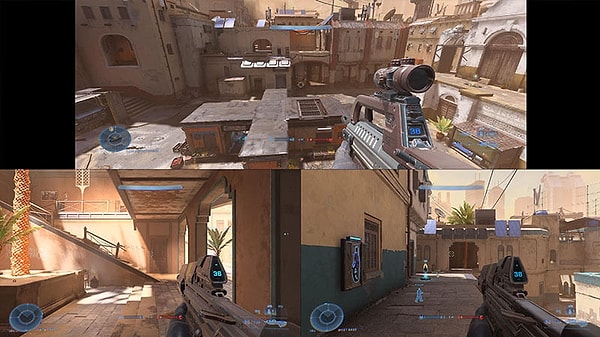 Kick-off and enjoy this game together with your trusted pals as Halo Infinite gives you an arena mode where you can play up to four players in split-screen mode.
The multiplayer feature of this game is free and accessible to everyone with an Xbox or PC. The game features an expertly designed map and an action-packed sci-fi experience that is surely worth a shot. Riding high on that thrill, try all the shenanigans made just for you and your trusty Spartan companions.
Halo may feel like a throwback, but Halo Infinite is undeniably one of the most successful multiplayer online games of all time, providing the most impressive sandbox experience of all time.
Diablo III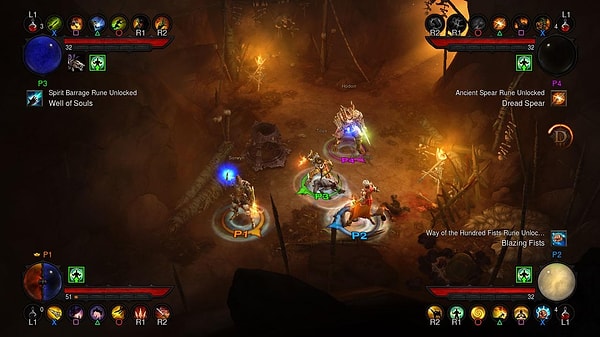 With its quests to find and defeat the Lord of Terror, Diablo, this third installment of the Diablo franchise provides a hack-and-slash action experience.
Players were given seven characters to choose from: a barbarian, a demon hunter, a monk, a witch doctor, a crusader, and a necromancer. But what makes this game a phenomenal hit is the dose of an epic journey in every role you pick, like a barbarian's goal to dive into the thick of things, a wizard's for long-range fights, and the infamous necromancer's for blowing up corpses in a click. Every play, your character gains experience and learns new skills, but more importantly, you will be hooked on the world of fun until there are no more monsters to slay.
The game was developed by Blizzard Entertainment and released on Xbox One in 2014. Upon its release, the game set a record for the 'fastest-selling PC game' by selling over 3.5 million copies in the first 24 hours.
Minecraft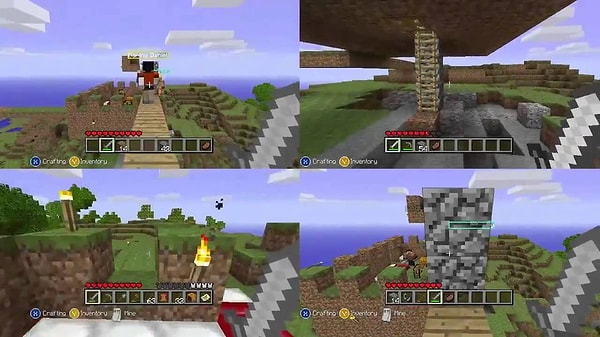 Released on the Xbox One in 2014 as a sandbox video game, Minecraft has gained massive popularity and has become the best-selling video game of all time.
With approximately 126 million monthly active users, this game is supported in single-player and multiplayer modes. Players are given a chance to explore and create a world of their own while searching for raw materials and other resources to work with. During the game, players might encounter several computer-controlled mobs that threaten their survival.
Considered one of the greatest and most influential video games, Minecraft was recently inducted into the World Video Game Hall of Fame.
Rayman Legends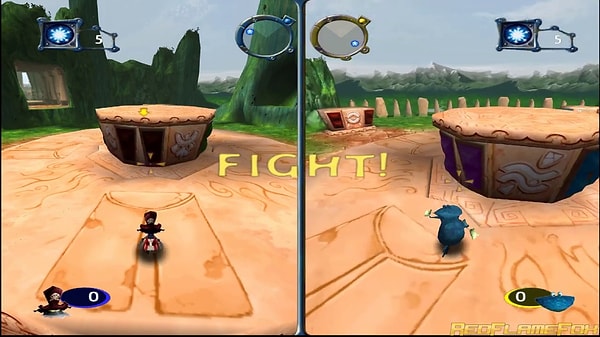 Developed and published by Ubisoft and released for Xbox One in 2014, this game features a stunning and distinct art style. Rayman Legends has a very fluid and rhythmic movement that emits excellent and manic gameplay.
Rayman Legends was characterized by gameplay in which four players simultaneously make their way through various levels. What's remarkable about this game is that it provides unpredictable ideas that start out with simple running, jumping, and punching until it starts sneaking past dozens of deadly traps, battling huge bosses, and surpassing awesome challenges.
Not only is it an amazing animation, but it also comes with a variety of playable characters that you can enjoy alongside your buddy.
Gears 5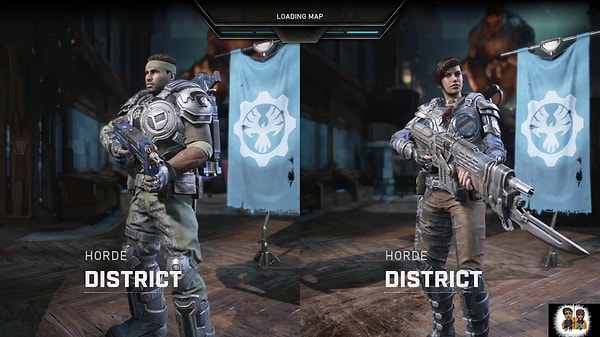 The fifth installment of the Gears of War series gives you an excellent combination of multiplayer modes, from trusty old stalwarts to bold new takes on both co-op and competitive play, and a tremendous package of gameplay and story line.
This third-person action-packed game follows Kait Diaz as she tries to uncover the roots of her family history. If you are looking for a game that will give you a classic experience with a captivating storyline but with a touch of modernity through solid mechanics and excellent graphics, then you have perfectly found what you are looking for because Gear 5 has got you covered.
This Gears of War 4 sequel was released on Xbox One in 2019 and was marked as the ninth-best split-screen experience.
The Ascent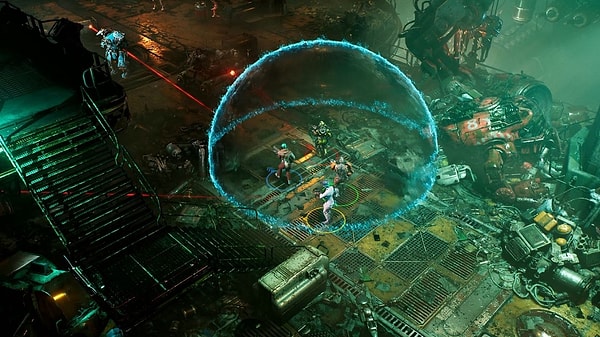 Featuring its own unique experience set in the cyberpunk world of Veles, this game is a perfect bonding experience for you and your friends. The Ascent is a game of top-down shooting with chaotic and rewarding mechanics that give you fascinating weapons to defeat your enemies.
The game's RPG elements and addictive gameplay make The Ascent's storyline a worthwhile experience that everyone should give a chance to. To spice things up a little, these games also bring you twin-stick shooters that add to the impressive cyberpunk world of The Ascent.
LEGO Marvel Superheroes 2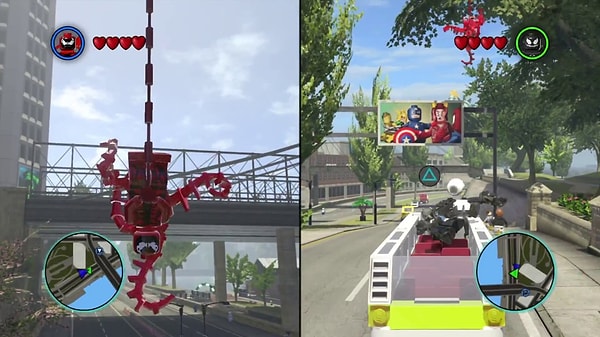 After delivering solid games based on the biggest and most popular franchises, Lego is back with another enthusiastic collaboration with the Marvel Cinematic Universe.
In 2017, Warner Bros. Interactive released Lego Marvel Super Hero 2, which was developed by Traveller's Tale. It was a fantastic action-adventure game that allowed players to complete a series of puzzle-solving scenarios and sequential adventures from a third-person perspective.
Lego Marvel Superheroes 2 comes with split-screen multiplayer packed with your favorite Marvel heroes and their special abilities on their way to defeat Kang the Conqueror. Just like any other Marvel movie, the adventure takes a long journey of dashing, flying, and swinging around, which brings timeless joy to those who come to play.
Borderlands: The Handsome Collection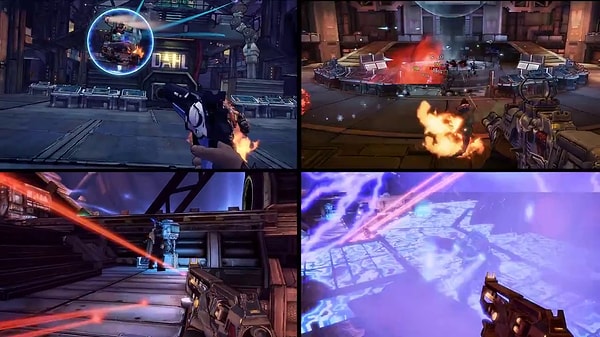 2015 saw the release of this Borderland game, which was created by Gearbox Software and distributed by 2K Games on the Xbox One. You get two excellent action RPG shooters, 12 playable characters with unique traits, and a 100-hour-long tale with Borderlands: The Handsome Collection.
Remastering the 1080p resolution and beefing up the textures and lighting effects of the first installments of Borderlands 2 and Borderlands: The Pre-Sequel The Prequel, which focuses on a group of 'Vault Hunters' chasing down an alien vault on planets that contain hostile wildlife and creatures,
Since its release date, Borderlands: The Handsome Collection has garnered multiple awards, such as 'Best Game Design,' 'Best User Experience,' and other accolades that will surely convince you to give this game a shot.
This is an action-adventure survival game developed under Studio Wildcard and was released for Xbox One in 2017. The game is played from either a third-person or third-person perspective and comes with countless spinoff titles and expansions.
Technically, Ark is an adventure with your tamed dinosaurs that helps you survive on an island where you get stuck. In a co-op setting, Ark's sandbox allows you to do crazy adventures and survival crafts with a supply of fun mechanics, letting the players develop memorable experiences by simply playing and creating a whole new world together.
Since its release, the game has claimed multiple successes and has been considered one of the most excellent providers of a multiplayer experience.
Halo: The Master Chief Collection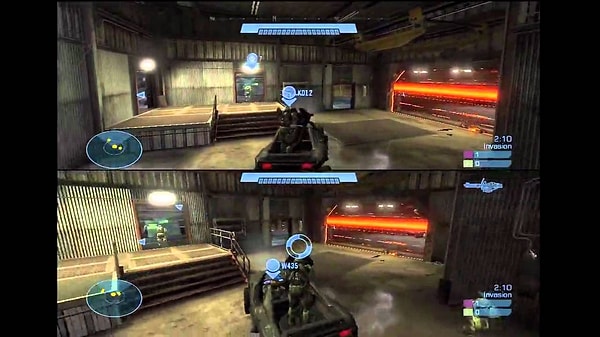 Halo fans have been playing this game since its first release in 2001 and continue to enjoy the collection of Halo series, which includes Halo: Combat Evolved Anniversary, Halo 2: Anniversary, Halo 3, Halo 3: ODST, Halo: Reach, and Halo 4.
The collection was released in 2014 for the Xbox One and was gradually praised for the quality of its contents and visual effects. This game provides a genuinely amazing package of graphic updates in each game while maintaining a thoroughly old-school gaming experience. This collection features polished, outstanding visuals, uncapped frame rates, and a super-deluxe package of the legendary shooter franchise.
But what makes this game superior is that it brought a level of competence to the first-person shooter genre that consoles had yet to achieve.
Overcooked 2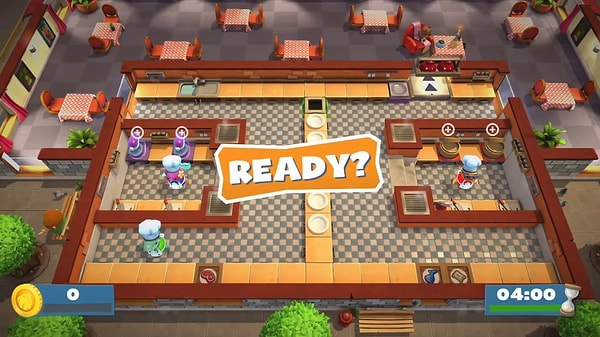 Overcooked 2 is one of the best split-screen Xbox One games that was developed by Ghost Town Games and published by Team17 for the Xbox One in 2012.
The task is to control several chefs who prepare meals and specific orders for different restaurants. The challenge is that they all have to do this within a specific time limit while trying to avoid obstacles. The cooperative cooking game requires up to four players to work hand-in-hand to complete sets of challenges in their cooking businesses.
Technically, this shared-screen experience is popular because of its unique way of giving players a way to induce stress and hectic activity together as a team. Further, this game does not require ultimate gaming skills or experiences; therefore, you can enjoy it with your family, friends, and other pals.
Its sequel, Overcooked 2, released for Xbox One in 2018, won 'Best Family Game' at The Game Awards 2018 and 'Game of the Year' at the Develop: Stars Awards.
Teenage Mutant Ninja Turtles: Shredder's Revenge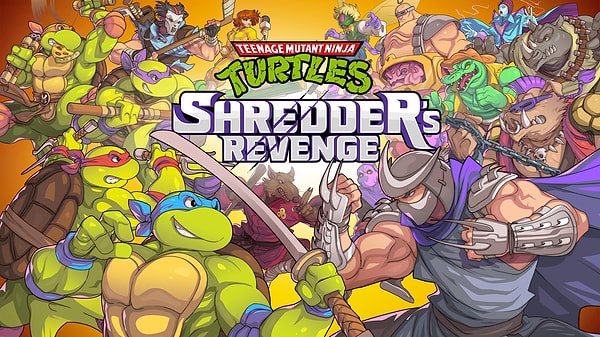 Giving you a blast from the past, Teenage Mutant Ninja Turtles: Shredder's Revenge was developed by Tribute Games and published by Dotemu. Inspired by and based on the 1987 Turtles series, the game was released to give you the best couch co-op experience with a list of amazing characters to choose from.
This is a game full of iconic stages and enemies, as well as a fantastic soundtrack and cameos that make it impossible for all of the fans out there to pass up. This game includes innovative brawling mechanics in which you must bash your way through gorgeous pixel art environments and slay tons of enemies with your chosen turtle and its iconic stunts and killer moves.
The game's pixel-based visuals were praised, and it achieved commercial success by selling one million copies within a week of release.
It Takes Two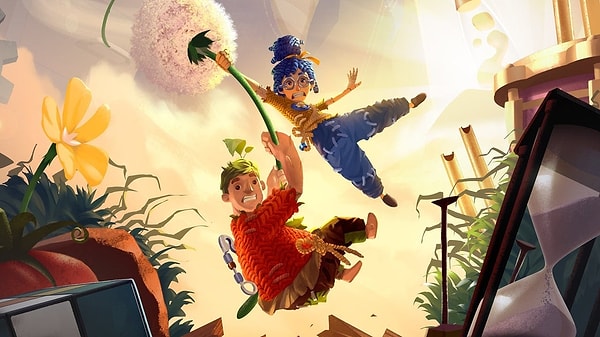 This split-screen co-op adventure, developed by Hazelight Studios and published by Electronic Arts, involves a troubled couple trying to save what's left of their relationship. The game was released for Xbox One in 2021.
Take your buddy on a clever journey and experience the fun with a variety of puzzles and boss fights, topped with an emotional story that will surely entertain you in any way possible. Furthermore, this game is straightforward and easily accessible, leaving you with no worries but an amazing gaming adventure.
With its adventurous content, this game received multiple awards, including 'Game of the Year' at the 2021 Games Awards, and gathered its commercial success with more than 7 million sold copies by July 2022.
A Way Out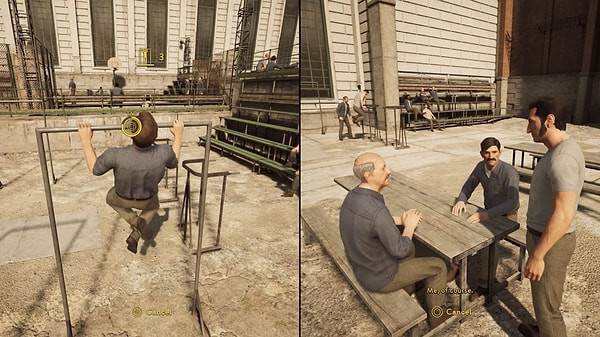 Another Hazelight Studio action-adventure video game released for Xbox One in 2018 was designed to provide the most inventive co-op experience possible with its unique controls and captivating storylines.
A Way Out is a game where two people work together to uncover the story of a pair of inmates breaking out of jail and pursuing lives outside the system. The game is played from a third-person point of view and is designed for split-screen; therefore, this game does not allow you to play alone but search for fun with a partner.
Since its release, this game has received numerous nominations, including 'Best Multiplayer' at the 2019 British Academy Games Awards.
Cuphead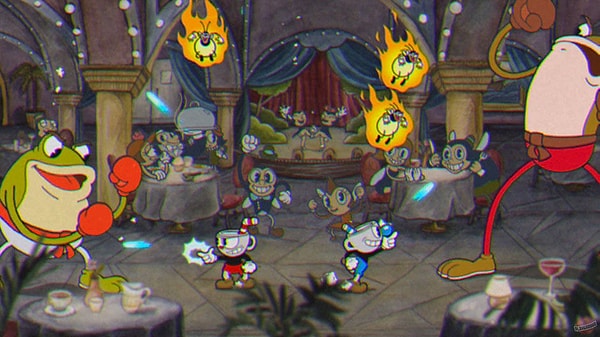 Inspired by the 'rubber hose,' Cuphead is a run-and-gun style video game developed and published by StudioMDHR.
The game was released on Xbox One in 2017 but took a classic animation approach, which became a worldwide commercial success. This game allows players to control the characters 'Cuphead' and 'Mugman' as they pave the way to defeat several bosses to repay their debt.
This is a fun play experience made for you and your friends, supported by its 'Best Co-op Multiplayer' and Game Informer's Readers' Choice Best of 2012 Awards.
To summarize, in Xbox One, your old but golden dates were all compiled together, transporting you back to your childhood memories. Choose as many of the above-mentioned Xbox One split-screen games as you want to relive the classic fun!
Scroll Down for Comments and Reactions