News
14 Best Roblox Games to Play in 2023- One in A Million Blocky Fun Games
14 Best Roblox Games to Play in 2023- One in A Million Blocky Fun Games
Life is short, but breaks are shorter, and if you are looking for exciting ways to spend your limited breaks, then you have come to the right place. With millions and millions of user-generated games in Roblox, nobody has the time to browse through them all only to end up playing a mediocre game. That's why we have compiled the best Roblox games to play in 2023.
For those who aren't aware, Roblox Games is a multi-player gaming platform created to satisfy young and young-at-heart gamers. If you are not a social person but still want to mingle, this platform gives you millions of Roblox games where you can share your buildings, designs, and creations across its platform.
Roblox games can give you all types of fun that you want to experience, from chill cooking to extreme fights and everything in between. What's addicting about this game is that it allows you not just to have fun but also to develop critical thinking and logical analysis, so while you're having fun, your brain is stimulated to be sharper.
To cut all the cliffhangers, here are the top 15 Roblox games for you to start with.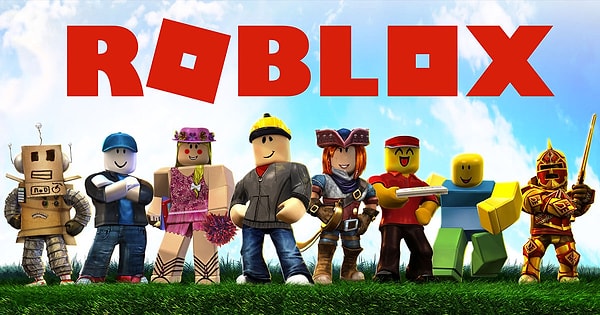 Adopt Me!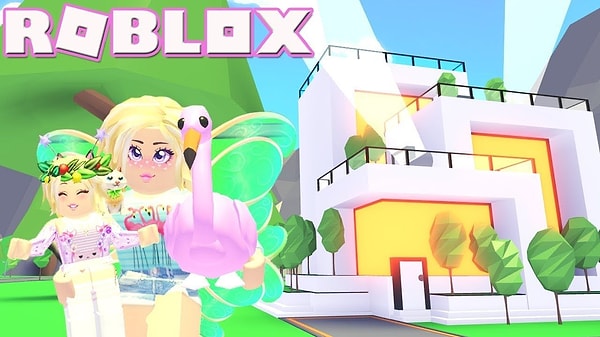 Adopt, raise, and decorate! Pet lovers will surely enjoy the magical place that you can build on your own. You and your chosen pet will be able to construct your own home and decorate it exactly how you want it for your pet's comfort. Further, this game also allows you to groom, dress, and take care of your pets in the most luxurious ways.
The game also updates regularly with the promise of new animals for you to adopt as you please. You can also trade some of your pals for ultra-rare pets with other players. This pet-friendly game not only kills your boredom but also allows them to exercise empathy and calms your stressful days with all these animals to keep you busy, making it one of the best Roblox games you can play.
Pet Simulator X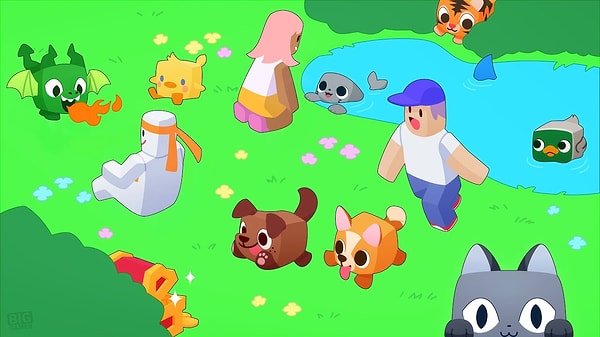 If you want more than grooming and feeding your pets, then this game will give you more adventures than ever. PSX is the latest version of the Pet Simulator series, which features more pets and in-game items. This is a game where you get to go on adventures with your pets and collect coins and gems to unlock powerful pets, hatch eggs, and purchase new biomes. If you are lucky enough, you can also get a chance to hatch the eggs of legendary pets such as dragons and unicorns.
Your adventure can also lead you to the discovery of legendary islands, and maybe you'll collect eggs along the way. You can also meet new people and trade some pets in exchange for eggs; others might even give you rare ones!
Royalloween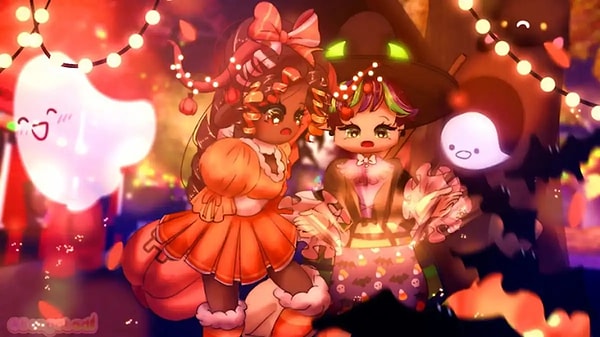 Running away from a ghost is overrated, and if you think that being a ghost is fun, then you should try this game out.
Royalloween is a game that allows players to take on the role of a ghost hunting a castle. But what distinguishes this game from others is that it is set up like a game board, with players moving around the board, avoiding traps, and collecting items to complete their objectives.
Spooky and fun! This game will make you think like a criminal, yet act like a ghost!
Blox Fruits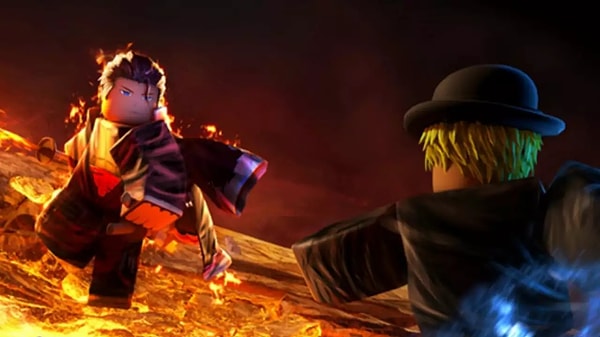 Choose between being a master swordsman or a powerful Blox user.
Blox Fruits offers several training grounds and fighting styles for you to achieve greatness and become the strongest player in town. This is surely a great investment of your time, as it offers not only fun but also trains your brain to focus in order for you to achieve an exciting journey.
Everyone loves eating pizza, but if you are willing to experience who makes a pizza on screen, then this game will let your delicious fun begin.
The goal is easy: you will take orders from customers, prepare the food, and deliver it to the customers while keeping your restaurant clean and organized. The game starts to chill, but not until you have tons and tons of customers, and you'll start to experience that you are on an actual job except you aren't paid with real money and can quit and start again whenever you like.
Brookhaven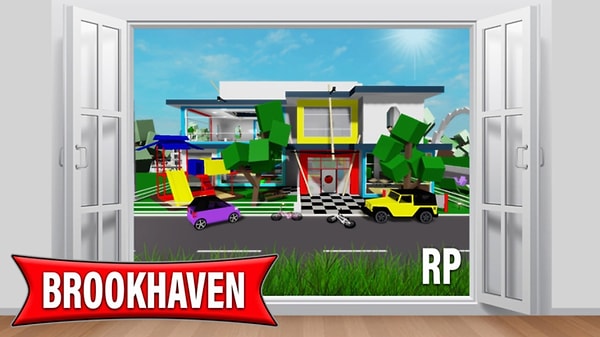 The game allows you to roleplay in a virtual town where you get to interact with different types of buildings and business players. The ultimate goal is to go out there and hang out with like-minded people, live in amazing houses, drive cool vehicles, and explore the city.
Technically, this game is made for you to live your dream city life and leave the stress of the real world behind you, even for a little while.
Theme Park Tycoon 2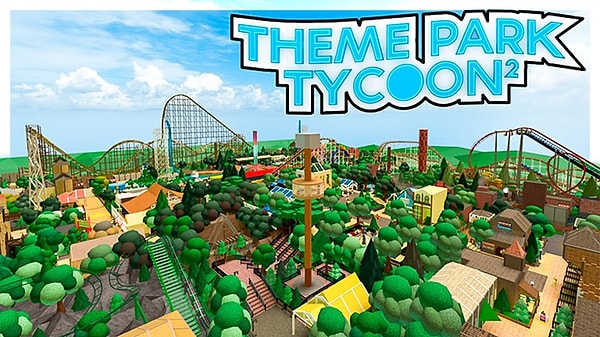 This is a game of extreme creativity and strategy to construct a successful but realistic theme park. If you are an aspiring engineer or architect, then this game is made for you.
The challenge of this game is to build a perfect theme park containing different rides, attractions, and shops. But creation does not come without a price. In order to progress, players must overcome several challenges and apply a strategic approach so that they do not end up ruining their own creations.
Welcome to Bloxburg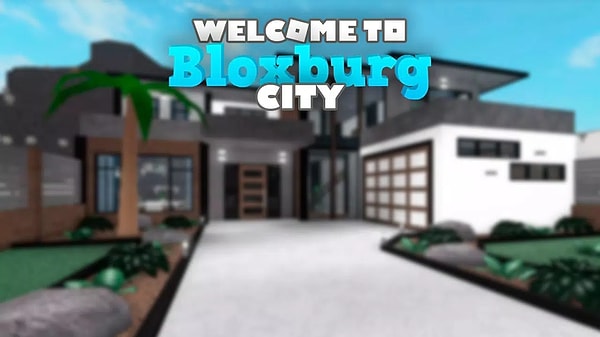 If you aim to build your dream house and showcase your unique abilities in engineering and architecture, Bloxburg has an area just for you.
This game allows its players to unleash their skills in house construction and provides a variety of businesses for them to venture into. Unlike other mobile games, this one offers its players a societal role where they are not only allowed to build a home for themselves but can also work in restaurants, shops, and other establishments. Technically, this is a reality game where you can live the life you always wanted.
Scuba Diving at Quill Lake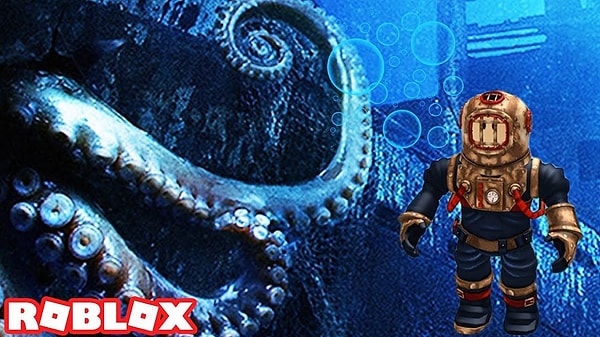 If you are a fan of water adventures, then maybe diving to track down artifacts and uncover their mysteries is a game for you. Scuba Diving at Quill Lake is a semi-popular Roblox game made by ColonelGraff that is made for people who love underwater mysteries. This game allows players to purchase various accessories to make diving easier and even unlock suits with unique designs to travel to other areas.
The picturesque lakes make this game worth your time because they feel like a treasure-hunting vacation. Moreover, this game is a game of wit and perseverance, for all the items that you need for a perfect drive need to be collected. And so, you are required to search underwater to find what you are looking for; every completed quest gives a reward. You can also upgrade your avatar to explore a larger area.
Murder Mystery 2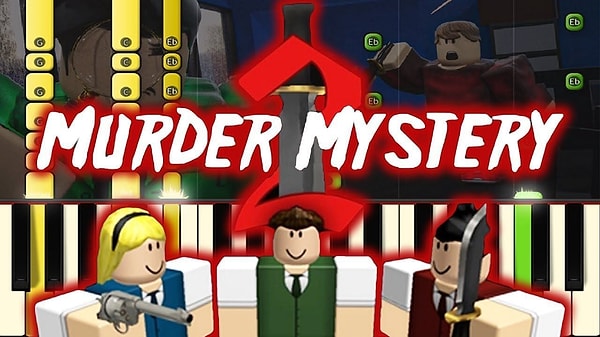 Dive into the amazing world of crime for a dose of adrenaline on a stressful day. This game is a deduction show in which multiple players vote on which of several roles they want to play: innocent, sheriff, or murderer.
The sheriff is expected to protect the innocent, and just like the murderer, he also has his weapon. Lucky for you, if you are a sheriff, every innocent that you can save earns you points. The innocents, on the other hand, are the unfortunate ones. They are the players without any weapons, and so they flee to be saved. The final and most exciting role to play is that of the murderer, who disguises himself as a sheep. He gets to act as an innocent who hides his weapon behind him for an easy kill.
And now comes the exciting part: you must all find the shifter among the group.A battle of strategy and critical analysis awaits, which can make you tremble and panic for a couple of minutes in every round.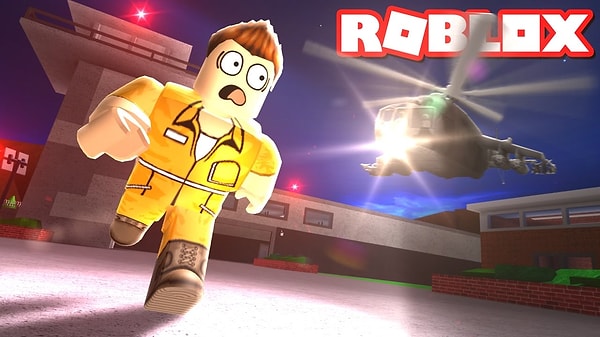 This is a game that will allow you to choose between being a wanted criminal or a relevant police officer. If you are dying from trying to escape, then choose the role of a criminal and tease the life out of your chaser. Or if you dreamed of making the world a better place, then click on the role of a policeman and chase the hell out of your wanted criminal.
Fortunately, the criminal's role allows the player to break out by pickpocketing and running away. Meanwhile, as the policeman, you are armed with your pistol, your taser, and a set of cuss words for your respective prisoner. No matter what role you choose, this game will surely give you a never-ending game of hide-and-seek. If a prisoner is unable to escape or a police officer is unable to apprehend the escapee, the game is over.
Tower of Hell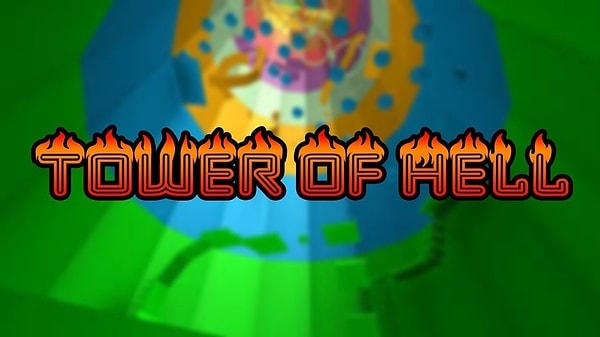 This game is actually considered the most challenging in Roblox, for it is an obstacle course that is designed to add a labyrinth to your peaceful life as soon as you enter it.
Tower of Hell is typically a game where you have to race to the top of a challenging jump tower. The further you get, the harder it becomes, and if you are not a strategic climber, then you shall face a death fall. Are you allowed to try again? Of course you can, as long as you have all the patience in the world. You can continue over and over again until you reach the top, or maybe just quit after hundreds of falls.
World Zero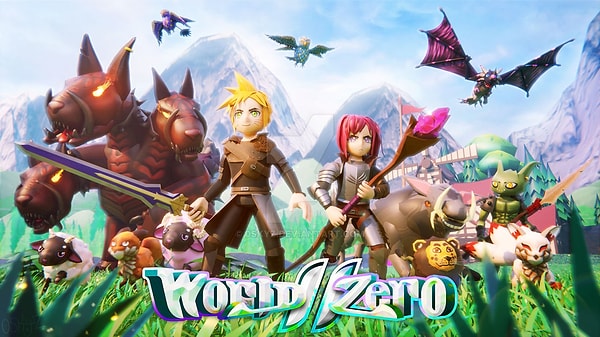 The seductive animation of this game will surely hook you, and the graphics and gameplay really aim to impress you.
It is a game of dating dungeon bosses, unlocking new classes, evolving pets, and participating in reading towers. World Zero is a new MMORPG with an incredibly well-modified engine, offering seamless gameplay and tons of promising content to keep you entertained. To add to the fun, you are not facing all these dangers alone! Grab the chance to meet new friends in your journey through this digital world with the welcoming and friendly World Zero community.
Anime Fighting Simulator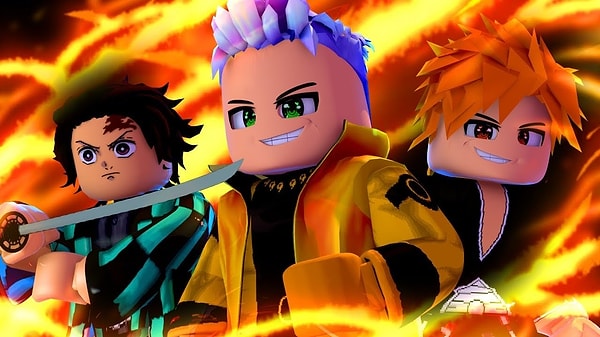 This is a training game for otakus all over the world! Inspired by multiple popular anime shows, the game features your favorite anime fighting styles that you can choose to defeat all odds and be the ultimate fighter.
With all of these ongoing anime series capturing the hearts of millions of people all over the world, it is now up to you to fight for your chosen hero. But, otaku or not, anime fighting simulators are worth all your time, as the game itself is satisfying and stress-relieving. All you have to do is release all your frustrations by punching and beating other characters for your own success.
Shindo Life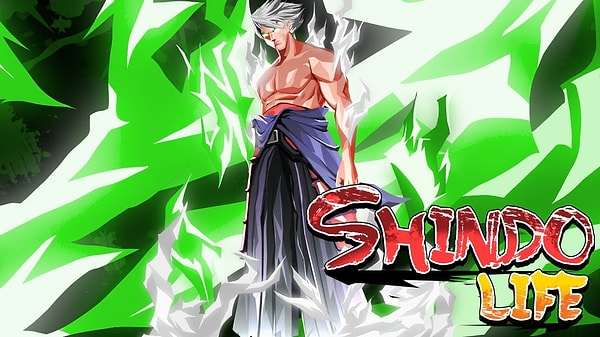 Calling all attention, Naruto fans: this game is definitely for you! Shindo Life is a game inspired by the world's most favorable ninja, Naruto.
The game is a constellation of danger and challenges with powerful enemies, which you are about to defeat in order to progress as a character. The game highlights impressive graphics and gameplay that will surely make you feel as if you are the real-life counterpart of your avatar. This is definitely the reason why Shindo Life is considered one of the coolest and most unique games on Roblox today.
Conclusion
If you are a gamer looking for fun activities to kill time or a parent wandering around to sharpen your child's cognitive abilities and senses without taking their childhood away, then you should definitely try Roblox. This is not only for kids but also for those young at heart and cravers for adventure and stress-relieving activities. Live livelily, and join the Roblox community!
Scroll Down for Comments and Reactions