News
10+ Strongest Anime Characters Ranked
10+ Strongest Anime Characters Ranked
In a world full of chaos, anime superheroes and villains have continued to unleash their true potential and power to achieve their purpose. As a result, anime fans debate with one another about who is the most powerful anime character who ever lived on the screen.
Regardless of countless debates about the candidates of the strongest anime character, we have listed 10+ strongest anime characters that are not only the strongest in their respective shows but are considered the strongest anime characters of all time.
12. All-Might (My Hero Academia)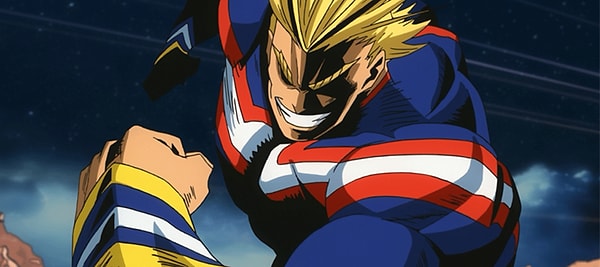 All-might from the Hero Academia anime series has placed on the list of our top 10+ strongest anime characters due to his One for All quirk. 
A kind of power that has been by generations which gave him superhuman abilities and, thanks to the seemingly endless source of strength and speed it imparted, made him more or less invulnerable.
11. Toriko (2011-2014)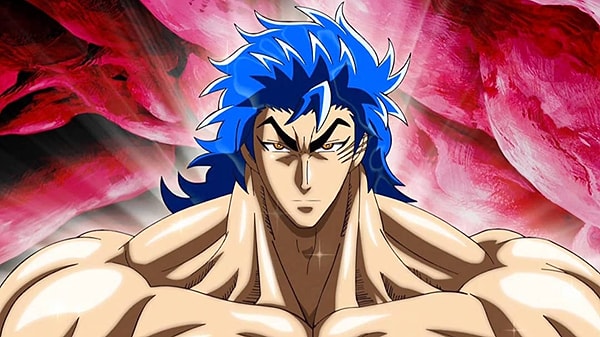 Toriko is an anime character widely known for his brute strength that can destroy and shatter mountains in a single punch. Fitting for a series focused on food, two of Toriko's primary attacks are called 'Fork' and 'Knife.'
Toriko's powers are heavily augmented by the appetite demons that live inside of him. However, these demons are incredibly powerful that could destroy him, but Torika learns how to harness his power through the entire series.
10. Naruto Uzumaki
Anime fans may not expect Naruto to include on this list of strongest anime characters due to his lack of strength and skills.  However, his nine-tailed demon fox allows him to unleash his true power.
9. Kaguya Otsutsuki (Naruto)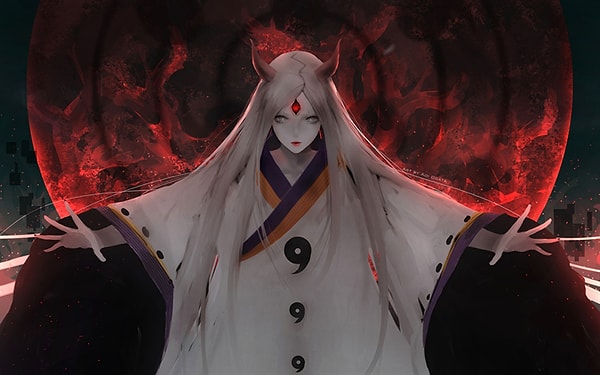 Even if Naruto is the protagonist of the anime series, he is not the strongest character because he can not defeat Kagura Otsutsuki, also known as Rabbit Goddess. 
In addition to being the most powerful woman in anime, Kaguya is one of the most formidable antagonists in the Naruto series. Kaguya, not originally from Earth, travels to the planet to harvest the God Tree's fruit.
8. Lain Iwakura (Serial Experiments Lain)
Lain Iwakura is neither a human, animal nor any living creature. Lain eventually discovers that she is an autonomous and conscious computer program that allows her to control virtual reality.
Lain can control and eliminate the digital environment considering that she is a software program, which prevents individuals from being aware of specific events. Therefore, Lain is one of the most potent anime characters because she resides everywhere and within everyone in both the Wired and the real world.
7. Light Yagami (Death Note)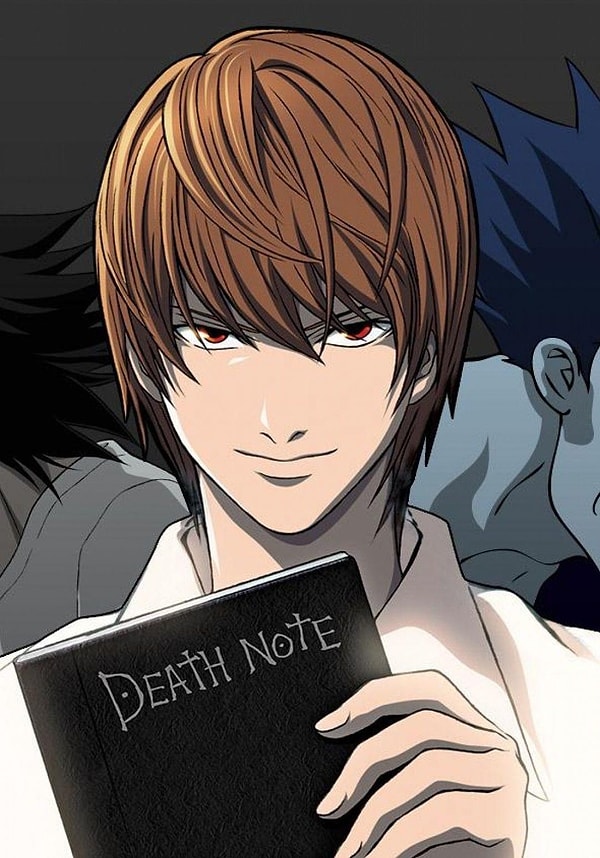 Everyone would not want to mess with Light Yagami, as he can easily list you on his death note. Light Yagami uses death note to list the name of people who he thinks do not deserve to live.
Despite not possessing any special abilities, Light is undoubtedly one of the most powerful anime characters ever, thanks to his possession of the Death Note.
6. Levi Ackerman (Attack On Titan)
Levi Ackerman is the current survey corps captain, widely known as 'Humanity's strongest soldier' and 'Mighty Hero.' Levi rarely expresses his emotions due to his introverted character.
Levi Ackerman is on the list of the strongest anime character as he demonstrated his swordsman skill. Even the Beast Titan, who was able to eradicate the Survey Corps and bring anarchy to Paradis Island, cannot stand a chance against Levi Ackerman.
5. Kaido (One Piece)
Kaido is considered one of the most powerful villains in the series anime One Piece due to his formidable power. In addition, Kaido has tried multiple times to kill himself but always fails.
Moreover, He has also shown himself against some of the most challenging characters in the series, notably Big Mom, and is proficient in using all three versions of Haki.
4. Anos Voldigoad (Misfit of Demon King Academy)
Anos Voldigoad is the main character of the anime series 'The Misfit of Demon King Academy,' which existed for over 2,000 years.
In addition, Anos is not only unfathomably quick and strong, but he also has access to a wide variety of Magic, including the power to destroy the invincible with only his gaze.
3. Saitama (One Punch Man)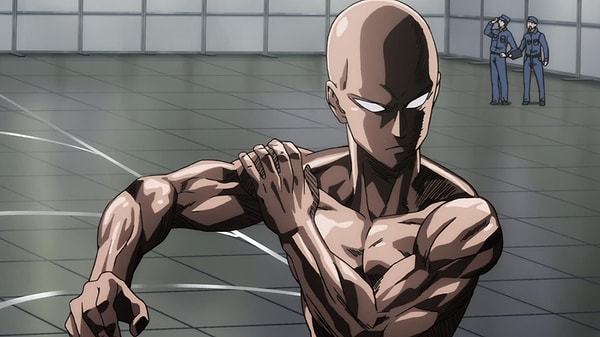 Saitama is the main character of the anime series 'One Punch man.' Saitama gained his power three years of arduous training, and as a result, he can withstand any blow and dispatch any foe with one powerful blow.
2. Whis (Dragon Ball)
Although Whis is the attendant and martial arts teacher of Beerus, or God of Destruction, Whis is stronger and more powerful than Beerus - allowing him to stop Beerus with just a single chop to the neck.
Whis explained in the series that each of his limbs acts as its own organism. As a result, the need for thoughts to travel to the brain is no longer needed, making him react faster.
1. Zeno (Dragon Ball Super)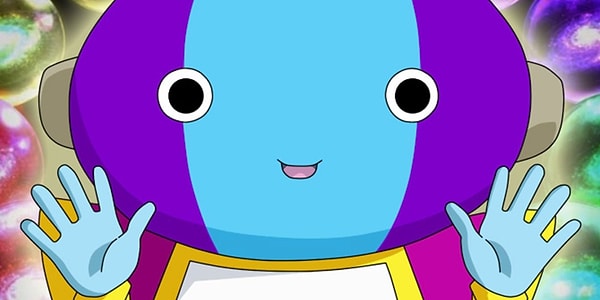 Zeno is considered the king of all and the god of gods in the anime series Dragon Ball multiverse. Zeno is the most powerful anime character of all time in the anime world.
Zeno can immediately destroy everything he desires, specific individuals, planets, galaxies, or even entire worlds, without punching or putting in an effort.
In addition, Whis explained in the series that there were originally 18 universes, but Zeno destroyed six universes when he was in a grumpy mood. Zeno is, without a doubt, the most powerful anime character to have ever appeared on screen.
Scroll Down for Comments and Reactions