News
10 Movies You Should Watch When You're Bored
10 Movies You Should Watch When You're Bored
Are you bored out of your mind and don't know what to watch on streaming sites? Or maybe you can't choose any movies because they might disappoint you since almost every new movie on streaming sites is hit or miss?
In this article, we will show movies that will take the boredom out of your body while watching!
The Game (1997)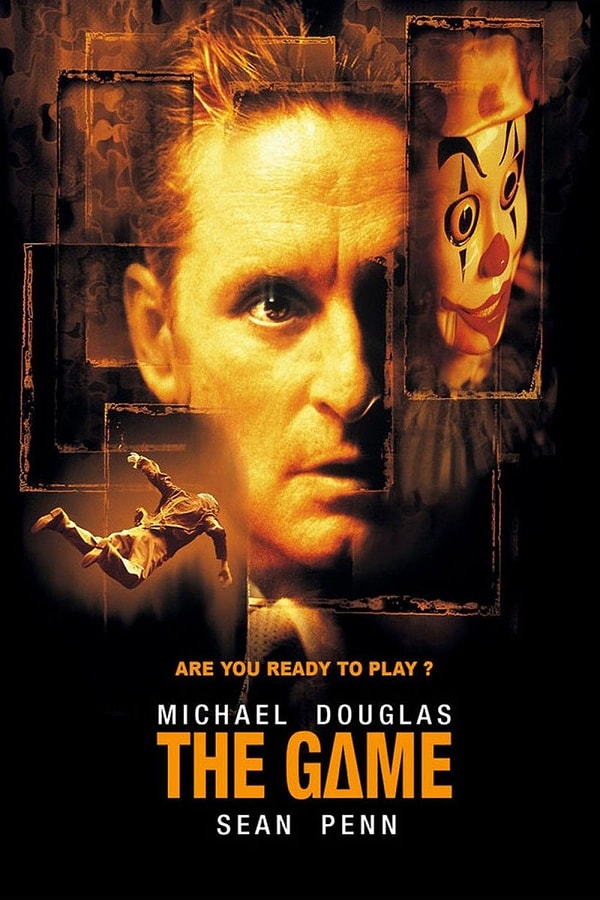 IMDb: 7.7 / 10

Director: David Fincher

Cast: Michael Douglas, Sean Penn, James Rebhorn, Deborah Kara Unger
You know you're bored when you don't even have the energy to live the day. Just like banker Nicholas Van Horton when the movie started. Then his brother, who he had not seen for a long time, came to give him a voucher for a strange company.
Apparently, this company evaluates the thoughts and actions of a prospective "player". After the evaluation, different events start happening and turn into a weird spiral. Nicolas Van Horton will now try to solve this cluster of problems and unravel the mystery of the "game" that his brother got him into.
Knives Out (2019)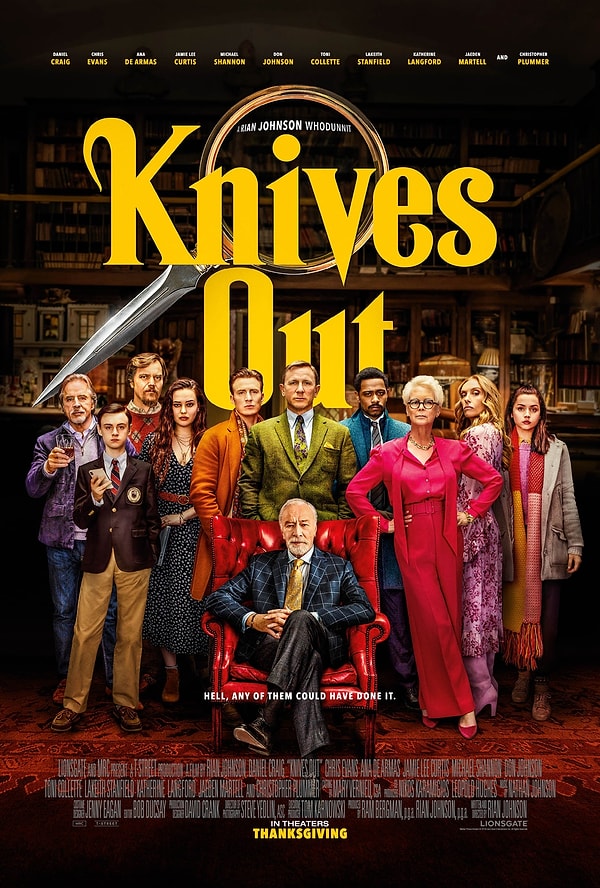 IMDb: 7.9 / 10

Director: Rian Johnson

Cast: Ana De Armas, Daniel Craig, Chris Evans, Christopher Plummer, Toni Collete
Trying to kill time when you're bored? Here's a movie where you'll stay glued to the screen the entire time, trying to find the killer.
Right after the 80th birthday of the most famous murder mystery author Harlan Thrombey, the Thrombey family is faced with a dilemma – who killed Harlan?
The movie revolves around the Thrombey family showing their relationship with Harlan, and Detective Blanc has to know who killed Harlan by the end of the film. The mystery and thrill of this movie will surely get you out of your boredom.
Se7en (1995)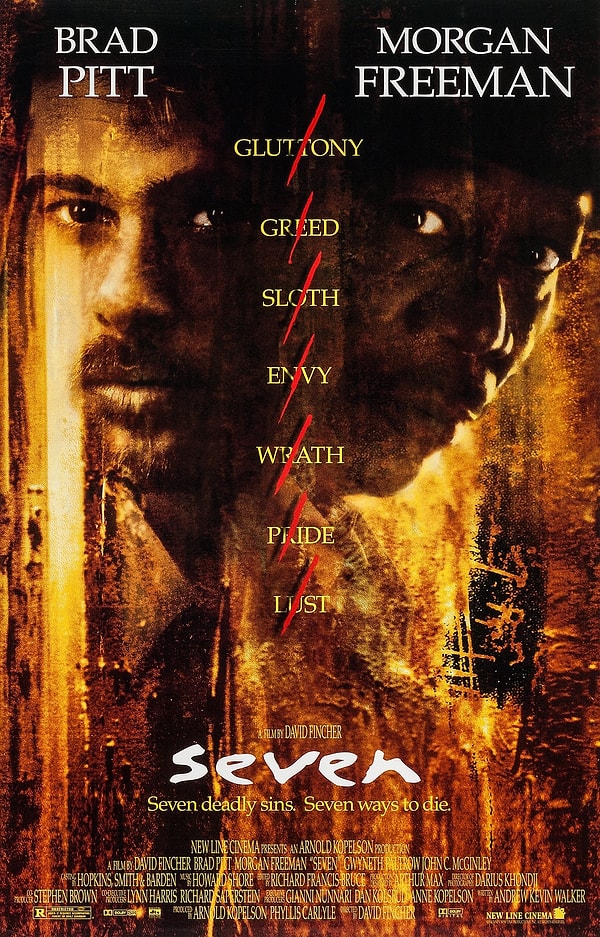 IMDb: 8.6 / 10

Director: David Fincher

Cast: Brad Pitt, Morgan Freeman, Gwyneth Paltrow, Kevin Spacey
Here's another thrilling murder mystery movie that will kill your boredom.Se7en involves a newly recruit detective and near retirement detective. They get to be partners in solving different cases of murders.
The difference between the temper of these two will cause some hiccup in their investigations. These are not just any murders, but they have a sick twist on how the victims are killed – each one shows the seven deadly sins.
The partners will now try to follow the series of clues that the killer has left. This series of events in the movie will keep you focused, for sure.
Fight Club (1999)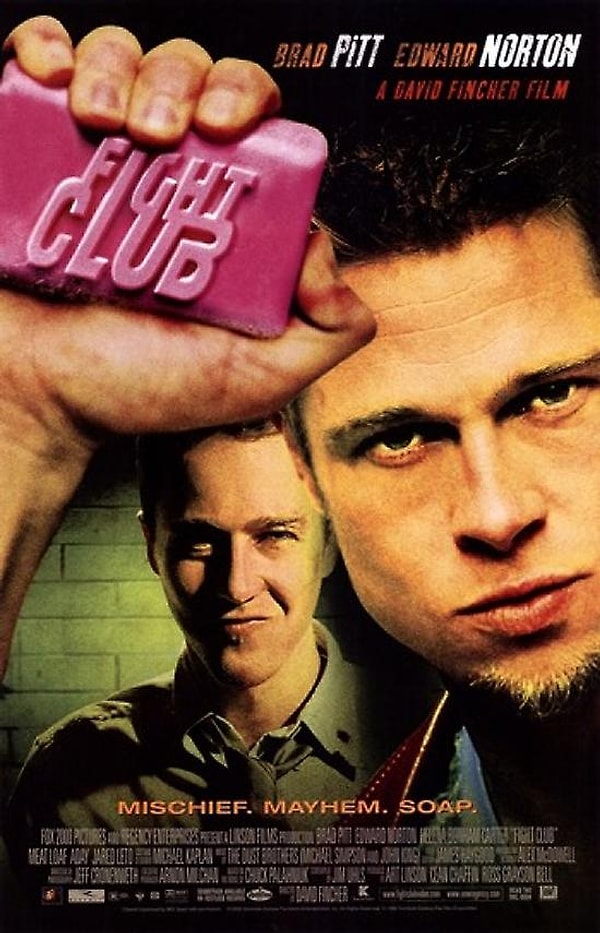 IMDb: 8.8 / 10

Director: David Fincher

Cast: Brad Pitt, Edward Norton, Jared Letto, Helena Bonham, Meat Loaf
Trying to do two things simultaneously is not a sure way to get our boredom, but I think this movie will.
This story is about a man trying to fight his insomnia while checking car accidents around the US to update their company's insurance policies. He meets a charismatic and cunning man named Tyler Durden on a flight getting back home.
After getting back from his series of investigations, he arrived at his blown-up condominium. He then asked for help from Tyler Durden, and they both made an organization that would cause mayhem in the country.
Back to the Future Trilogy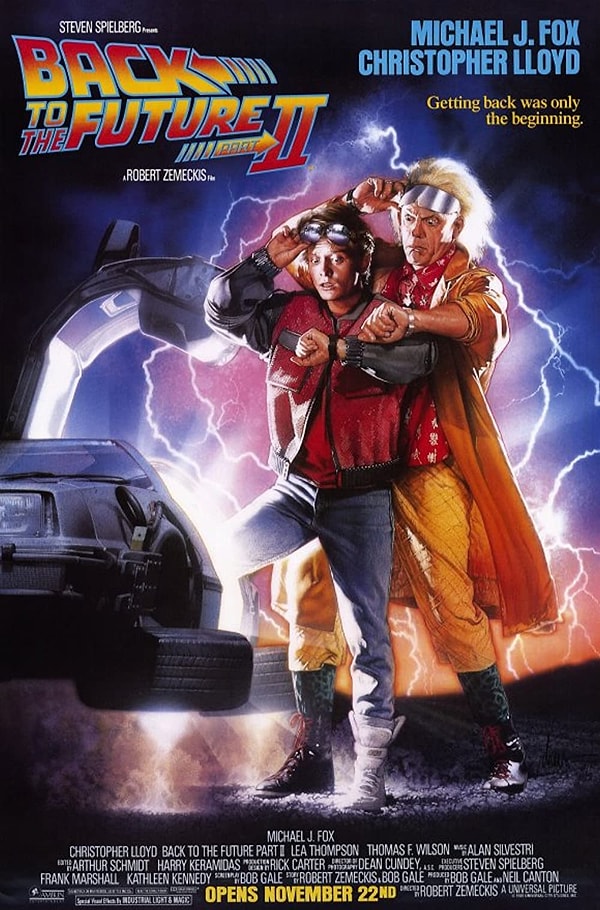 Back to The Future (1985) IMDb: 8.5 / 10

Director: Robert Zemeckis

Cast: Michael J Fox, Christopher Lloyd, Lea Thompson, Crispin Glover, Thomas F.Wilson
Time travel will indeed remove the boredom from your mind and body. This movie trilogy is about time travel, its benefits and dangers.
This story starts with Marty McFly, a kid living in a quiet suburban neighborhood. A friendly scientist named Doc Brown asks him to help with his time machine. While testing the time machine, they're transported to 30 years in the past where Marty met his parents when they were his age.
Since he and doc are now trapped in the past, they have to find a way to get home to the present.
Shutter Island (2010)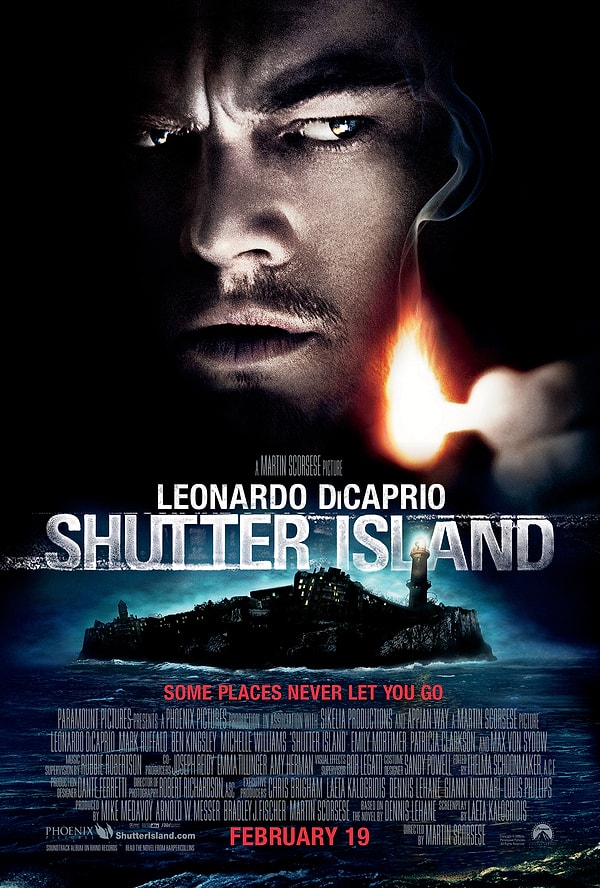 IMDb: 8.2 / 10

Director: Martin Scorsese

Cast: Leonardo DiCaprio, Mark Ruffalo, Ben Kingsley, Michelle Williams, Patricia Clarkson
Inception tells the story of Teddy Daniels, a US Marshall who is investigating a case on the mysterious Shutter Island. He is accompanied by his fellow US Deputy Marshall Chuck Aule.
Shutter Island is a facility for criminally insane people, and one of their patients has gone missing. They are aided by different doctors, including the head of the facility John Cawley.
In searching for the missing patient, Teddy Daniels notices something strange about the island and the missing patient case and begins doubting the island's residents. The search for the missing person will turn into something dark and keep you focused on watching.
Inception (2010)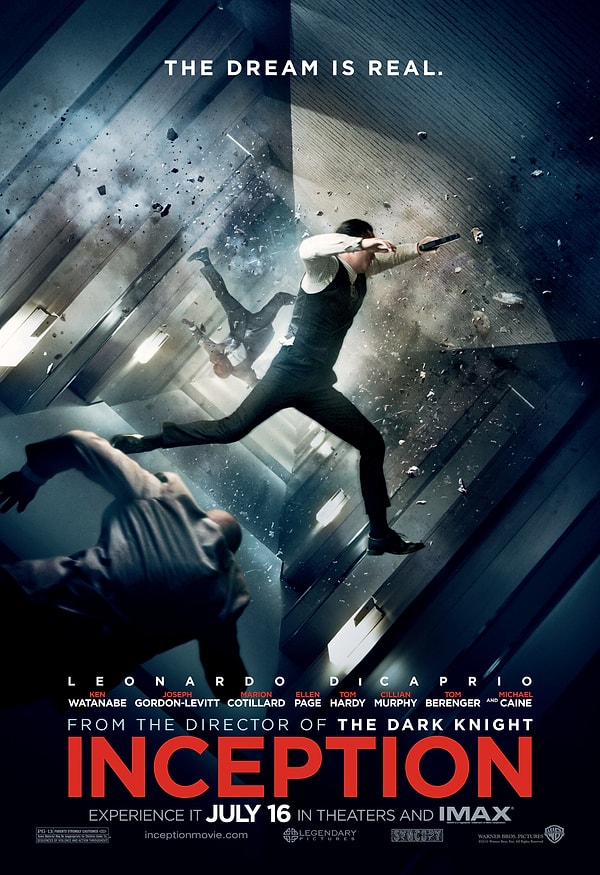 IMDb: 8.8/ 10

Director: Christopher Nolan

Cast: Leonardo DiCaprio, Cillian Murphy, Tom Hardy, Joseph Gordon-Levitt, Elliot Page, Ken Watanabe
Feel like sleeping when you are bored? This is the right movie for you!
Inception is a movie about professional thief Cobb, who is called an "extractor." He targets important information found in the subconscious of the target.
A rich Japanese businessman called Saito then hires Cobb to plant an idea into his dying competitor's son to dissolve the company – an inception.
Cobb must now form a new team for this operation. After he gathers some of the best people for the job, they begin their descent into their target's subconscious. Unsurprisingly, it's not as easy as it seems, and the team is faced with unforeseen challenges that they have to overcome.
The Sixth Sense (1999)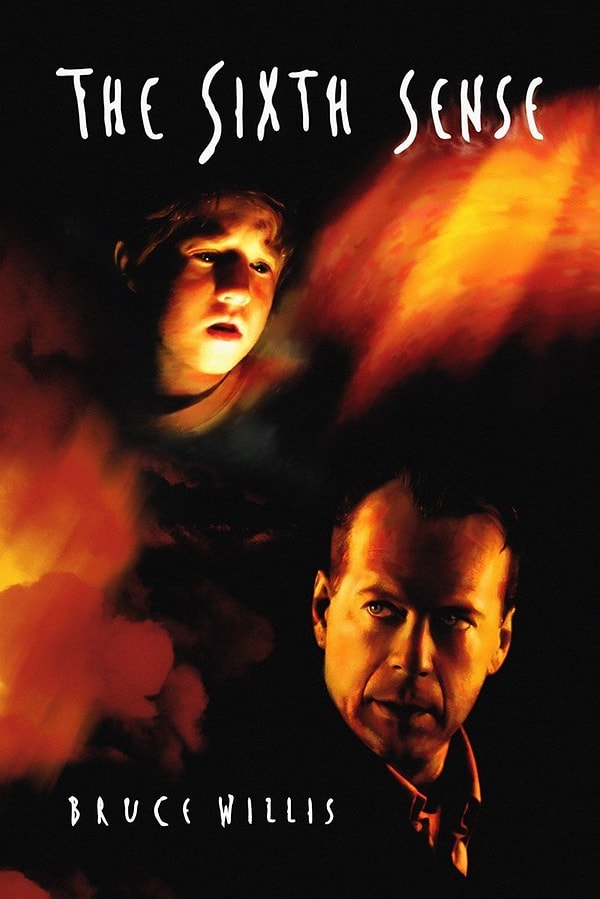 IMDb: 8.2 / 10

Director: M. Night Shyamalan

Cast: Bruce Willis, Haley Joel Osment, Toni Collette, Doni Wahlberg, Olivia Williams, Trevor Morgan
Do you want a thrilling movie with a touch of horror? This is the movie for you. Malcolm Crow is a child psychologist that gets visited by his former patient, and things go wrong. After this, Malcolm pledged that he would help a child who needed psychiatric treatment.
He met Cole, a kid who could see dead people. From then on, they started helping ghosts who are not at peace since they still have something to do before they die, or they need to show living people the truth. The twist will leave your mouth hanging.
The Unknown (2011)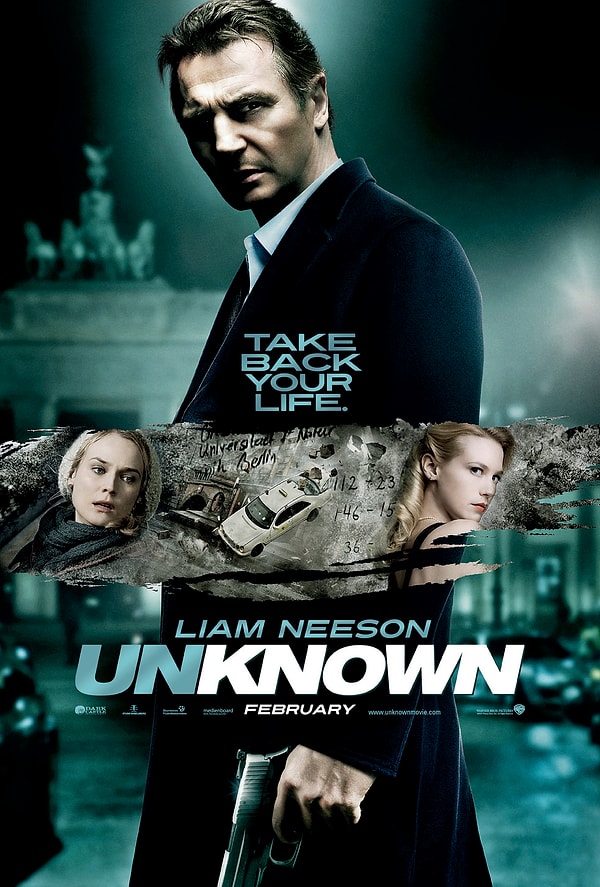 IMDb: 6.8 / 10

Director: Jaume Collet-Serra

Cast: Liam Neeson, Diane Kruger, January Jones, Aidan Quinn, Bruna Ganz, Frank Langella
This movie is about Dr. Martin, who is going to a biotechnology summit in Berlin with his wife. After they checked in at the hotel, an unfortunate event happened that made Dr. Martin unconscious and in a hospital.
Dr. Martin went back to the hotel with his wife, but strangely, another person acted up as Dr. Martin on his behalf. With the help of the taxi driver in the event of the accident, he is now uncovering the truth behind what happened on that day.
Focus (2015)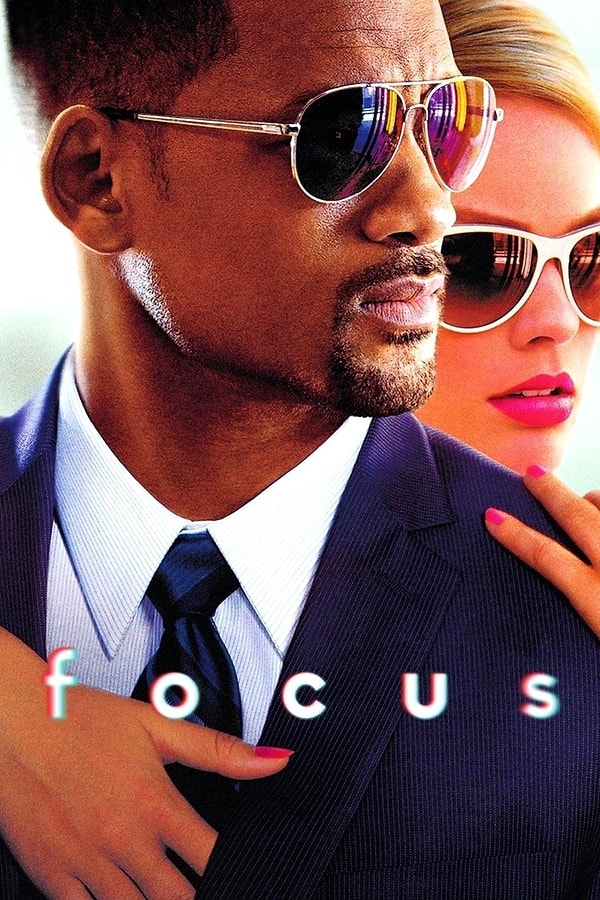 IMDb: 6.6 / 10

Director: Glenn Ficarra and John Requa

Cast: Will Smith, Margot Robbie, Rodrigo Santoro, Adrian Martinez, BD Wong, Gerald McRaney
When you're bored and want to watch a slick type of movie, this is a great option.
The movie shows the life of Nicky, a hustler or con artist that scams people for money.
Nicky meets a woman named Jess and decides to teach her the ways of being a con artist. The beauty of this movie is that you won't get bored due to the brilliance of the ways Nicky and his team move in conning different people in different places.
What about you, what's your favorite movie to watch when bored? Let us know!
Scroll Down for Comments and Reactions