News
10 Most Anticcipated Nintendo Switch Games for 2023
10 Most Anticcipated Nintendo Switch Games for 2023
A sizable number of exclusives, major third-party releases, and follow-ups to independent fan favorites will make 2023 a splendid year for Nintendo. Additionally, Nintendo will require it this year. Nintendo needs a strong run of blockbuster games to show that the Switch, their 2017 console, is still a contender in the next-generation console market as supply chain problems have diminished and strategic initiative consoles such as the PS5 and Xbox X have been able to hit stores.
Even though the Switch is last-gen, its unique features and emphasis on couch co-op have maintained it solidly in the ninth generation, and in addition to a plethora of excellent games in the works, there seems to be no indication of the console decelerating in 2023.
For Nintendo and its followers, the latest system has undoubtedly been a dream device. The Nintendo Switch had a great start, smashing records for sales while next-generation systems had trouble keeping up with demand. With first-party games, AAA contenders, and independents ready to be pushed into gamers' hands, the future of the compact console hybrid also seems fairly positive. Here are our top 10 choices of forthcoming Nintendo Switch games in 2023 that we're really looking forward to.
We're thinking beyond the holidays.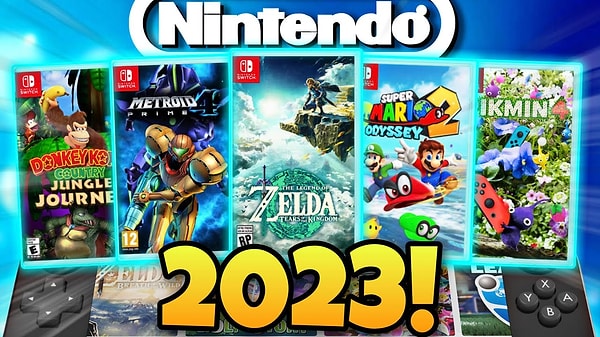 Disney Illusion Island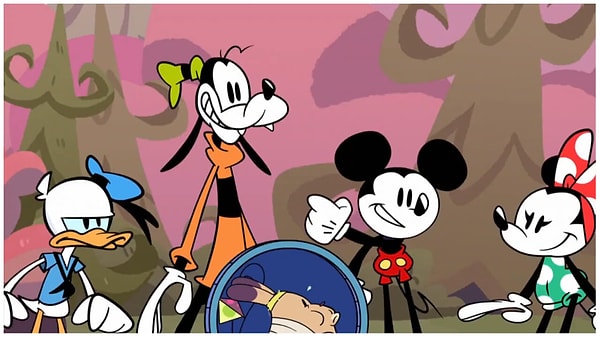 Published by: Disney Interactive
Developed by: Dlala Studios
Game's Platform: Nintendo Switch
Date of Release: 2023
Surprisingly, the Switch has shown that platforming games are still very popular. When the 3D age started in the late 1990s, many gamers asserted that the network's era had finally come to an end. However, the success stories of Yoshi's Crafted World, Cuphead, and Metroid Head have demonstrated that the genre is still relevant.
Disney is now taking part in Disney Illusion Island. Players assume the roles of Minnie Mouse, Mickey Mouse, Goofy, and Donald Duck in this cooperative platformer game. Based on the game's teaser, it appears to be designed with crisp lines and vibrant colors, giving it the impression of an old Disney movie.
Pikmin 4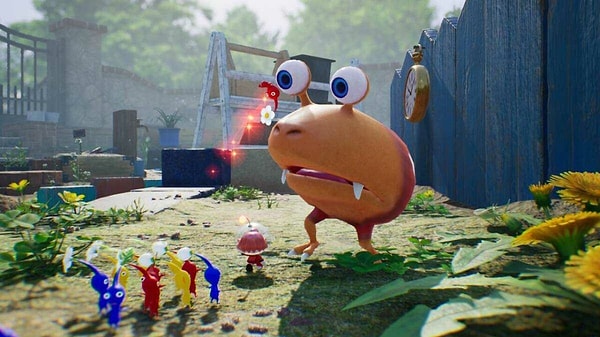 Published By: Nintendo
Developed By: Nintendo
Game's Platform: Nintendo Switch
Release date: 2023
Unbelievably, Nintendo had Pikmin 4 'on the books' for quite some time. In fact, Shigeru Miyamoto, the series creator, claimed that the game was almost ready to back in 2015. Evidently not, as it took him a further 7 years to eventually reveal that the game would be released—and in 2023, no less!
Nevertheless, Miyamoto actually made a few points in the game's announcement. including how, if you choose, you can look at things from Pikmin's point of view. Additionally, controlling the Pikmin itself will be simpler and more tactical thanks to the Nintendo Switch controller.
The company announced that Pikmin 4 would eventually be released at the Nintendo Direct event in September (Pikmin 3 was made available almost a decade ago). The game's setting engulfs players in a picturesque and vivid world of unknown origin and combines a real-time system mainly with a puzzle game. This time, though, there are some recognizable items to be seen in the game's campaign video, including a picket fence, a park bench, and a pocket watch. It appears that the action in the game's most recent iteration is occurring on Earth.
When the game debuts the following year, we'll get to see how everything works.
Fire Emblem Engage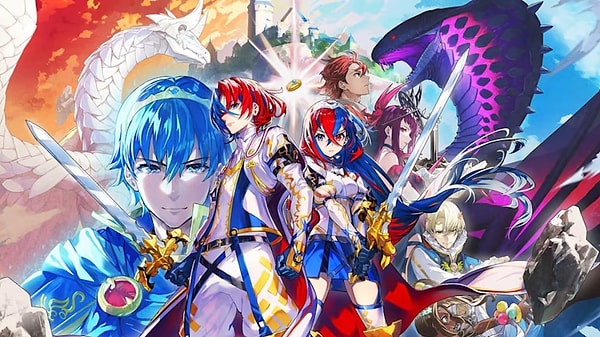 Published By: Nintendo
Developed By: Intelligent Systems
Game's Platform: Nintendo Switch
Release date: January 20, 2023
Fire Emblem Engage, the next significant installment in the series of tactical role-playing games, will have an amusing twist. And perhaps one of Nintendo's best role-playing series, in the opinion of many, is the lengthy Fire Emblem series. Since the initial game in the franchise was released in 1990, a huge global following has grown around it. The upcoming game will feature a novel 'engaging' system that enables players to take on the features, skills, and weaponry of Fire Emblem heroes, creating a universe of the novel, flexible strategies.
The fact that your persona is a dragon descended from a royal dragon family is not the least of things. Awesome. Using specific rings, you can channel the power of prior Fire Icon Heroes like Celica, Marth, Sigurd, and others to fortify yourself in combat.
The turn-based strategies from the game will return, and the graphics look amazing! When Engage debuts on January 20, Fire Emblem fans will want to check it out.
Kirby's Return to Dreamland Deluxe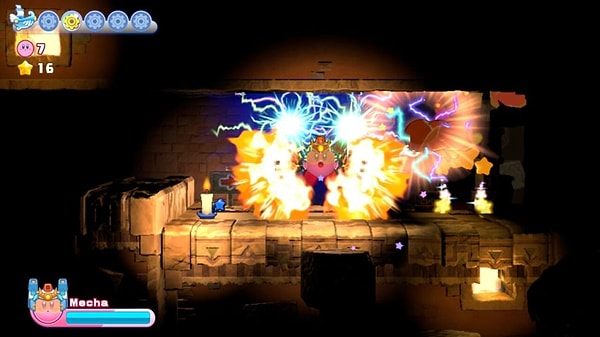 Published By: Nintendo
Developed By: Nintendo
Game's Platform: Nintendo Switch
Release date: February 24, 2023
Another Wii remake, Kirby's Return to Dream Land Deluxe, will be made available on Switch in 2023. This platformer, which debuted in 2011, allows up to four people to travel the Popstar planet. One of the best Kirby games ever made, the original's Deluxe Edition has a completely new cosmetic makeover, a new mecha power, and a new mini-game.
The frequency with which Wii U titles get ported over to the Nintendo Switch has been one of the main complaints about the system. It's a good thing that this title is not one of those. There is a port of this Wii game! entirely different. With Kirby Back to Dreamland Deluxe for the Switch, the Kirby franchise is commemorating its 35th birthday! In this Wii game update, you can play as Bandana Dee, Kirby, King, MetaKnight, and Dedede as you set off on a mission to deliver a new companion to their home!
There is also a boatload of minigames available for you to play with others to up the ante.
Octopath Traveler 2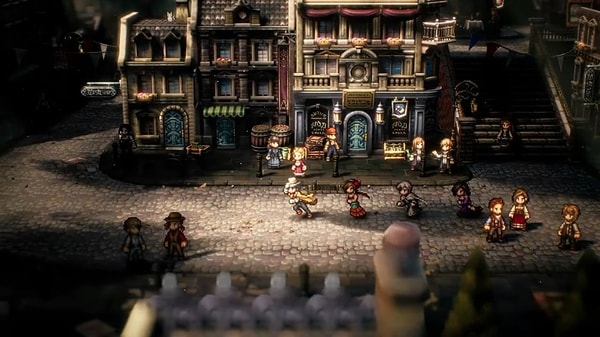 Published By: Square Enix
Developed By: Square Enix
Game's Platform: Nintendo, PC, PS4 & PS5
Release Date: 2023
The first Octopath Traveler game had a significant influence on all subsequent 2.5-HD games. Consequently, it makes perfect sense that the first game would have a quality sequel. Octopath Traveler on the Switch became a huge success in 2018. Although the game technically takes place on a 2D field of play, gamers and critics appreciated its RPG mechanics and adored its distinctive visual style, which has since come to be known as 'HD-2D' and refers to the outstanding graphical clarity and precision that modern, HD visuals provide.
In Octopath Traveler 2, which will be set in a new universe, there will be eight new characters with eight very different stories to tell. Everything will be told here, from a dancer wishing to spread joy to a professor seeking vengeance on the person who ruined his life to a monk attempting to regain her memory.
Along with significantly more sophisticated graphics, the game also promises more interaction between the eight characters than the first game did. Due to that and a relaxed yet entertaining battle system, Octopath Traveler 2 should be on your wishlist when it launches in February 2019.
The Legend of Zelda: Tears of the Kingdom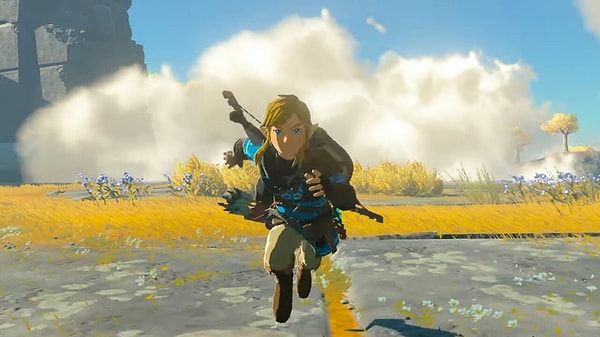 Published By: Nintendo
Developed By: Nintendo
Game's Platform: Nintendo Switch
Release Date: May 12, 2023
Why are we so enthused about a game we barely understand? We don't even know the title because it hasn't been released yet! Nintendo has the opportunity to significantly enhance the critically acclaimed Breath of the Wild game. Potential is always appealing. With the exception of an overabundance of Korok Seeds, the open setting was criticized for being a little too open, and the game's 'pick one up when you want to' design led to the story being dispersed. So what do we know about the follow-up? The horrifying body Link encounters, with his mangled arm and bent Master Sword, is crucial.
Why is our anticipation for this game so high? Link had previously appeared in trailers navigating solid objects as well as floating islands. Is it possible to partition the open globe into manageable pieces? Is Ganondorf really buried there? Is Link's contaminated arm a gift or a sin? You can argue that the majority of the games that were previously on the chart will wind up being more enjoyable depending on your choices. None of them, however, are displaying anything close to the potential of The Legend of Zelda: Breath of the Wild II.
Eiyuden Chronicle: Hundred Heroes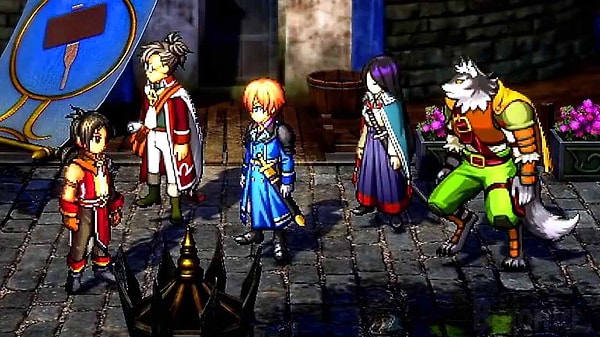 Published By: 505 Games
Developed By: Rabbit and Bear Studios
Game's Platform: Nintendo Switch, PC, Xbox, PS4 and PS5
Release Date: 2023
The makers of Suikoden pledged to deliver their next JRPG in spades following a staggeringly successful Kickstarter campaign. You are a technologically and magically advanced evil empire looking for artifacts to increase its power. Young imperial officer Seign Kesling befriends villager Nowa in an unexpected friendship. The game offers a vast army of forces to make up your group as you are drawn into a battle and forced to reevaluate what is right and wrong.
To make use of the landscape, party members are dispersed throughout the battlefield, all set for very amazing visuals in 2.5D. A fully choreographed soundtrack, the development of a stronghold town, cooking, unions, fishing, card fights, farming, duels, theaters, new game types, and an extensive action RPG prologue are all things that players can look forward to in the upcoming year.
Test Drive Unlimited Solar Crown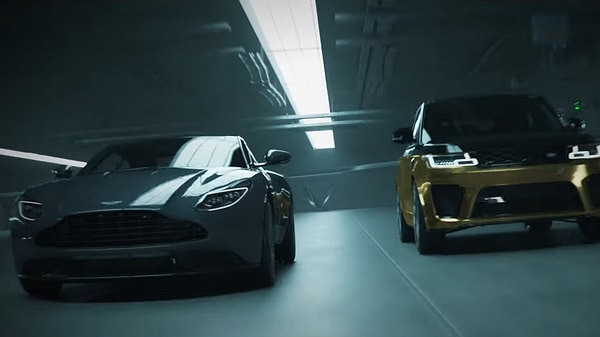 Published By: Nacoon
Developed By: KT Racing
Game's Platform: Nintendo Switch, PC, Xbox, and PS5
Release Date: 2023
Given that there hasn't been a new entry since 2012, it's encouraging to see the Test Drive brand return. Freedom is one of Solar Crown's key selling points, emphasizing unrestricted advancement like the open championship as well as character and vehicle customization.
You are invited to accompany your pals, even though you have a long way to go before you can drive a Lamborghini, Ferrari, Porsche, Apollo, Koenigsegg, Dodge, or Bugatti. Although the graphics on the Switch version will undoubtedly be less spectacular than on other platforms, the brand-new Hong Kong Island at 1:1 scale is nevertheless going to be entertaining to play.
Minecraft Legends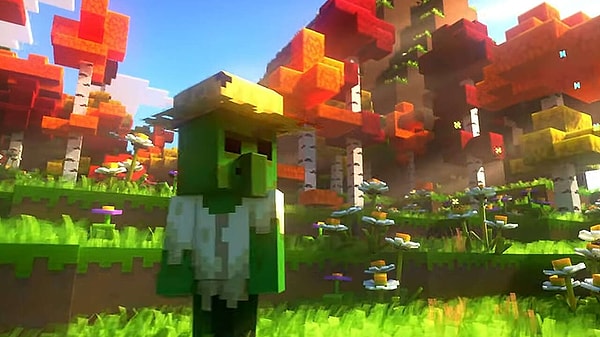 Published By: Xbox Games Studios
Developed By: Mojang Studio, Blackbird Interactive
Game's Platform: Nintendo Switch, PC, PS4&5, and Xbox
Release Date: 2023
A new, more strategic experience has been released by Mojang in reaction to the success of Minecraft and Minecraft Dungeons. Mojang Studios paid particular attention to the Minecraft spin-off, Minecraft Legends, during Minecraft Live 2022. The unique event covers its online co-op, story campaign, gaming elements, and other specifics. A prelude to an announcement gave players their first look at the gameplay and basic plot of Minecraft: Legends. It gives you a brief overview of the new antagonists and the conflict you'll have to face. As you play the action-packed game, you can mount a magnificent steed and protect the once-peaceful world from the onslaught of pesky pigs.
It is impossible to 'block out' the success of Minecraft; thus, it is not surprising that the franchise is beginning to explore different genres. Another inclusion on our list that has only had the first trailer released is the upcoming action-strategy game. We are aware that gamers can cooperate or compete with one another in protecting communities as they lead their own troops to repel the Piglin assault from the Nether. It appears that players will have the ability to set up bases and friends, develop settlements and fortifications, and siege weapons before attacking the Piglins' forts and blowing them to smithereens. The extent to which gamers will be able to use their creativity is one of many unanswered questions.
My Time At Sandrock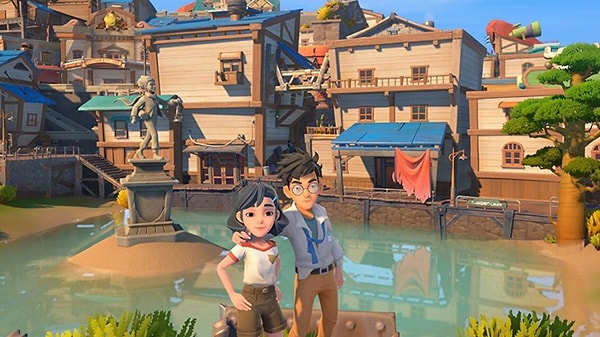 Published By: Pathea Games, PM Studios, Inc., DMM GAMES
Developed By: Pathea Games
Game's Platform: Nintendo Switch, PC PlayStation 4, and Xbox One
Release Date: 2023
Despite being in early access on PC right now, the entire game won't be available until 2019. In the same universe as My Time at Portia, a disaster 300 years ago that devastated technology completely destroyed the earth. You have just arrived in Sandrock as their newest builder, with the goal of bringing the tiny hamlet in the desert back to life. In addition to simple farming and the construction of life simulators, players must develop whole production lines to preserve innovation, scour the planet for antique artifacts, and engage in frantic action battles with their friends. Then relax by learning about the way of life of the locals or by playing a short game. This life simulation has the potential to be more effective than the standard one.
So, which Nintendo Switch game are you looking forward to the most in 2023? Tell us in the comments below.
Scroll Down for Comments and Reactions