News
10 Life-Changing Lessons From 'Wednesday': Sage Advice from the Goth Princess
10 Life-Changing Lessons From 'Wednesday': Sage Advice from the Goth Princess
Freshly grounded on the classic The Addams Family movie of 1991 which was loved by many fans, Tim Burton came back for yet another sadistically beautiful themed series featuring the Addams' sadistically twisted-minded girl, Wednesday.  
We followed Wednesday Addams in her quest of solving the series of killings that took place in her newly loathed school, Nevermore Academy, which promised to contain her no matter how death-obsessed she is. With her newfound psychic powers and friendly encounters, which she doesn't really appreciate at first, she found out about a supernatural murder mystery connected to her ancestry.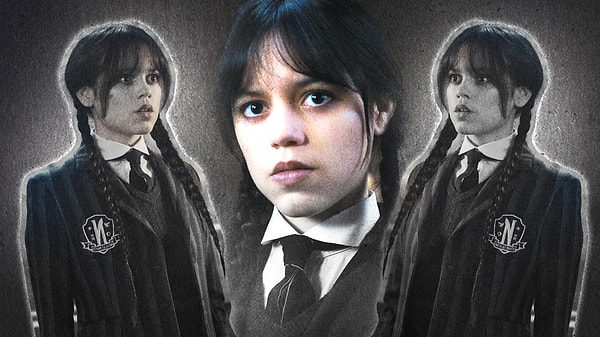 Played by Jenna Ortega, the series reached its massive success in just a week since its release. But aside from this great popularity, Wednesday was also found to create a great impact on people.  From here, we will share with you what the series Wednesday taught its watchers that changed their point of view in life.
Here are 10 life-changing lessons from the series 'Wednesday'.
Friendship Knows No Bound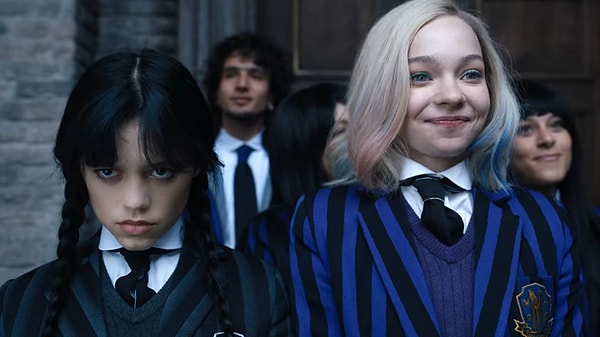 Naturally, Wednesday was born and grew up to be anti-social. She found no comfort in others rather than herself. Her personality set her apart from others, as she was seen as weird and dangerous by everybody else until she came to Nevermore Academy, a school for outcasts, where yet again she was seen as the outcast of all outcasts.
However, in this place where she hated most, she was found by people who gladly embraced her when all she could offer was a death stare, loved her despite wearing the crown of selfishness, helped her even in the deadliest fight, and never asked her to change just to fit in their comfort zone. With all the things that set her apart from them, the friendship that embraced Wednesday in Nevermore never let all their differences hinder what they can offer. Their friendship never broke the walls that Wednesday built, instead they slowly crept in, making the never-blinking Wednesday close her eyes embracing the great friends who found her.
No Matter Where You Go, Your Family Got Your Back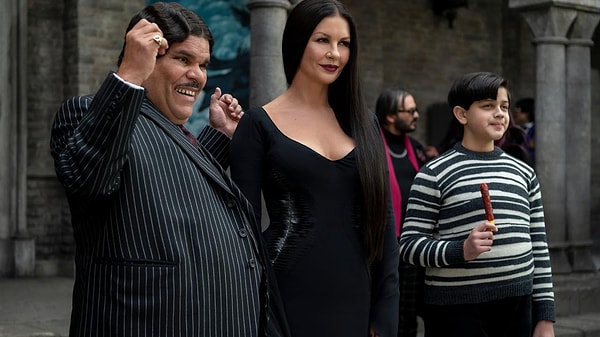 Thing, the iconic helping hand whose identity is unknown is a great representation of how the Addams care about one another so much. The hand was dropped by his father to protect Wednesday from all the threats that her new journey can offer. But it was not just Wednesday that was given protection, for Wednesday is always on the move to protect her family as well no matter how far she is. Throughout the whole series, Wednesday was guided not just by her parents, brother, and uncle but her ancestor, Goody Addams, who led her to all the answers that she was searching for.
The Addams' family history shows how hell-bent all the family members are on protecting one another. Never messed up with any one of the Addams or you'll face the most terrible torture that you might not be waiting for.
You Cannot Change the Past But You Can Prevent It From Repeating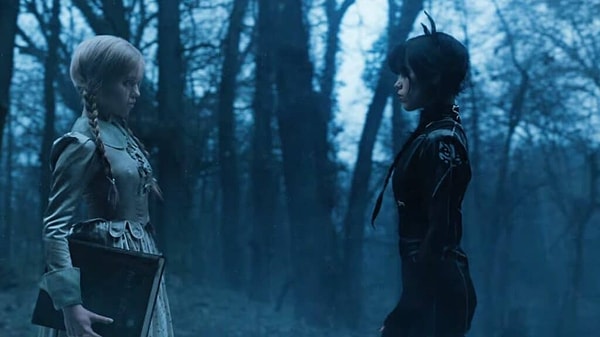 As Wednesday learned about her past, she never stopped devouring every piece of information she could get until she completed her very own puzzle. People who know about the history of the Outcasts believed that keeping it a secret will maintain the peace and security of the Academy and its neighboring town, however, Wednesday believed otherwise as the story that was kept untold continues to hunt them resulting in a bloody murder. 
Without finding out how things began, the mystery will remain. In the end, the history that the authorities kept from the public became the solution to solve the supernatural mystery. Meanwhile. Tyler, who failed to discover his past, fell into the trap of evil deeds and became their puppet.
Having No Expression to Share Doesn't Mean One Never Cares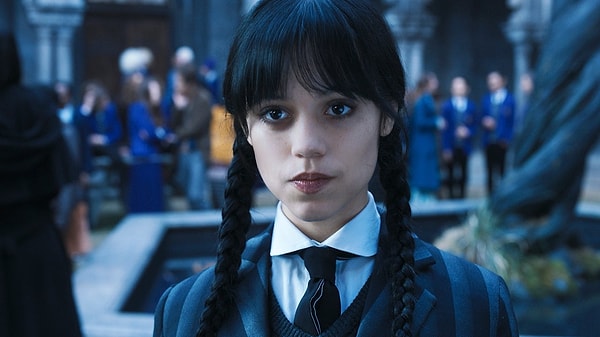 Enid, Wednesday's roommate, was the one who saw how Wednesday's character developed over time. They might be very different in everything but Enid always finds a way to be on Wednesday's side. When the two of them had an argument and Wednesday was left alone in their room for several days, she never presented herself to be missing Enid's company, instead claiming that she is way more comfortable without her. However, although Wednesday shows no emotion at all, she is certain that Wednesday cares.
And Enid is never wrong, for all Wednesday does is secretly care for her family and friends like taking revenge for her brother, paying attention to what Enid and some of her friends say, checking on Eugene and keeping his bees safe, and any other things in every way she knows best.
No Mother Nurtures Their Child For Nothing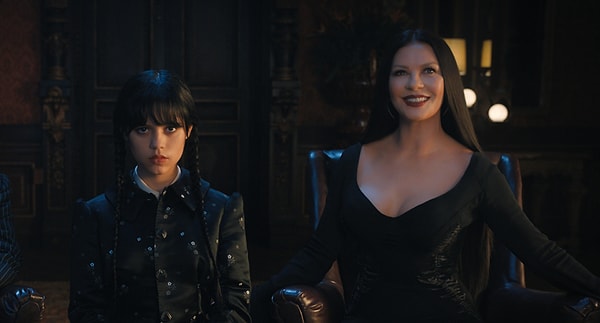 Morticia and Wednesday's relationship started far from perfect, and we can say that it was a familiar scene for most of us. Bianca and Enid as well were in chaotic relationships with their mothers. However, this only shows the reality that mothers and daughters mostly fight for several things as their principles are in an unfitting alignment. But the similarity of the mothers in this series from the nurturing mother's reality is that they never desire something that was not beneficial for their child. 
Enid may be forced by her mother to join camps without consulting her, but all she wanted was for Enid to howl like the other wolves her age. Bianca was raised by her mother to perform the best siren song to be like her and grows persistent to take her, but in the end, she lets go of Bianca after she made her final decision. Morticia's intentions were misunderstood by Wednesday, but all their fights and morbid arguments ended beautifully. Only the best representation of how mothers nurture their children to be something they can be proud of in the end.
It's Okay Not To Be Okay
You'll find most of the character's in this series struggling with their own problematic plots but continue to do their best to survive every day, a replication of who we mostly are. We are all a little bit of Ajax longing for the attention that we wanted from someone. Or sometimes, a little bit of Bianca is seen to have a better life but is lonely most of the time. Maybe we are lost like Tyler at times, or always displaying our most confident smile to hide our biggest insecurity like Enid. 
But having this side of us doesn't make us less as a person. All these things are embraced by someone who truly cares, as we saw in the series, being incompletely fine is highly appreciated.
Being Alone is Not Always Lonely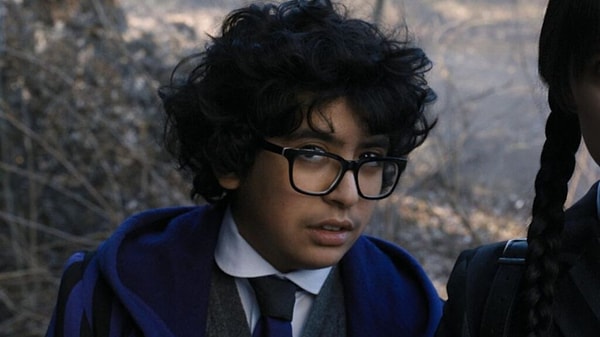 We all meet Eugene as one of the persons that made it very close to Wednesday. But before the two of them met, Eugene was the only member of his beekeeping club. However, being the only member doesn't make Eugene lonely, although he is a little bit distant from the others, he claimed that his bees are way better friends than Nevermore Academy students. Both characters showed no weakness in being alone but in how self-resilient a person can be. 
You will find Eugine not having any hard feelings towards Wednesday after being left alone in the middle of their plan as he knows that they are both compatible with doing many things alone. Instead of questioning Wednesday's sudden misdirection, he continued to execute the plan alone. Eugine's self-resilience was crafted through time after the journey he walked alone, and that was one way to say that being alone is not loneliness, in fact, it was strength.
We Are Born To Make Mistakes and Is Made To Correct It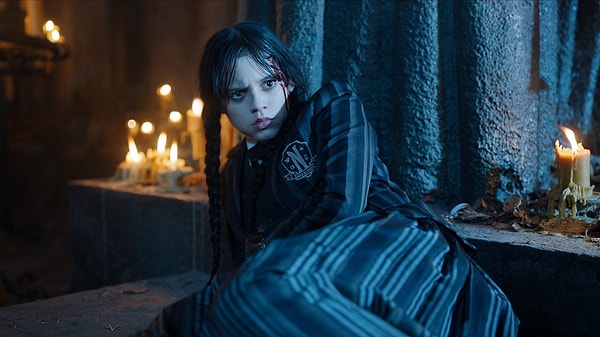 One thing that the characters in Wednesday are having a difficult time with is in admitting their own mistakes. Even Wednesday herself has made several things that make problems more chaotic. Her mistake even sends her friend to jail and puts a lot of lives in great danger. 
It was not in her character to admit defeat, but for the sake of saving lives, she took the biggest change in her character development and admitted all the wrong thighs that she had made. But she never stopped and sulked in the ruins that she made, instead, she took another step forward this time to correct all her wrong steps and catch the real culprit that she long chased.  She did not stop finding all the necessary evidence leading her to the truth that she waited for so long. Wednesday's persistence taught us that mistakes are unavoidable, however, if we have the will to destroy the wrongs that we made and make them right, we can. Only you can do it, so make it happen.
It Takes More Than Bravery To Defeat Your Demons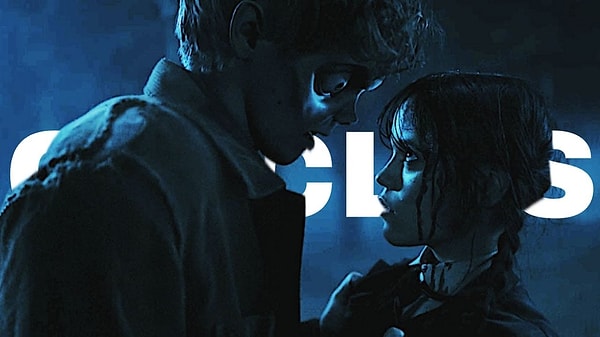 When most people say that only you can defeat the demons in your head, Tyler is proof that you alone cannot do it.  Tyler was a great person swallowed by his depression and while on his way to seek help, he was manipulated. It was Tyler's grief that made him easy prey, thus, he ended up consumed by his darkness and turned to be the beast that he never wanted to be. 
Wednesday defeated their great enemy hand-in-hand, while Tyler had no one when he was targeted to be the enemy's puppet. Maybe if Tyler started to have someone truly he can trust, he might have survived all the temptations. When things get tough and bravery is not enough, two are always better than one.
You Are Special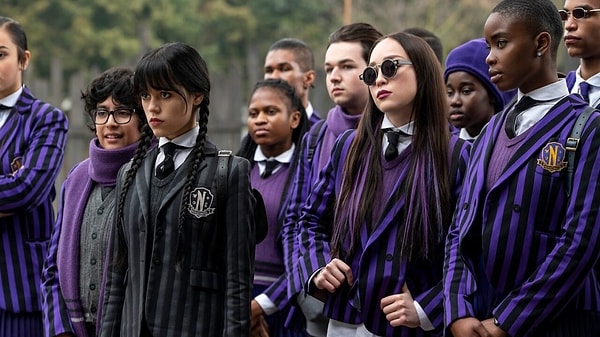 Just like how Wednesday found a company with different people that are way out of her interest, you as well have the ability to find them. The Wednesday series taught us that although you think of yourself as something weird, unfit in the environment that you are living in, or having so many insecurities,  In every simple thing that you do, you have an impact on someone, you might not notice it yet, but once you open your eyes wider, you see how gifted you are for having them.  
The series is unstoppably the talk of the town, starting from how great Jenny Ortega is in portraying such a twisted character and everything else that was seen in the movie. But, it was not just the characters and its plot that makes this series unforgettable, for every episode in this story grips your soul. No matter how dark Wednesday is, finishing it makes your heart colorful. It is for this reason that the story is more than just a mystery to solve, but a pot of good words that everyone must know.
Scroll Down for Comments and Reactions