News
10 Games That You Won't Get Sick Of No Matter How Many Times You Play Them
10 Games That You Won't Get Sick Of No Matter How Many Times You Play Them
The main goal of video games is to captivate its players for a very long time that they won't be able to move on from it no matter how many times they play. But, it was very difficult for games to be the player's irreplaceable medium with tons of other games existing out there unless they can satisfy its players every time they come to play.
This article, however, is loaded with recommendations of the best forms of video games with a promise of enticing experience, impressive visuals, unique and intriguing plots that will allow you to play again and again as if you are playing for the first time.
Apex Legends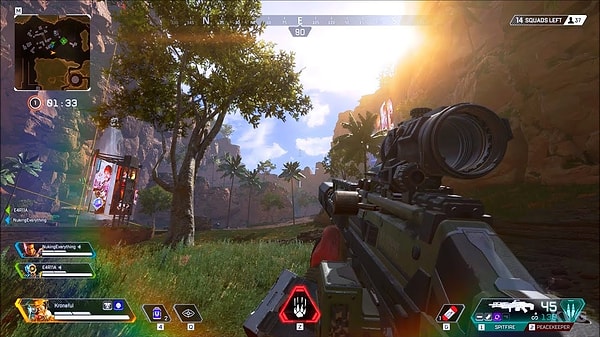 Respawn Entertainment gives you an epic battle that you have never experienced in any of the battle royale video games that you have played before. This game is made popular due to its unique blend of fast-paced gameplay and focus demanding outburst where players possessed with hesitations are rewarded with death at a speed of light. Get a chance to play for survival, scavenge weapons, defeat the enemies and be the last team standing in the safe zone.
What more to love about this game that hooks its gamers is that it gives you new experiences each match keeping your interest on peak. It was easy to control resulting in quick jumps, slides, and climbs which is a green flag for every gamer. The seasonal updates are the most awaited part of this game for it means new characters to play with skills and distinct abilities that would enable you to steal the victory.
Hitman 3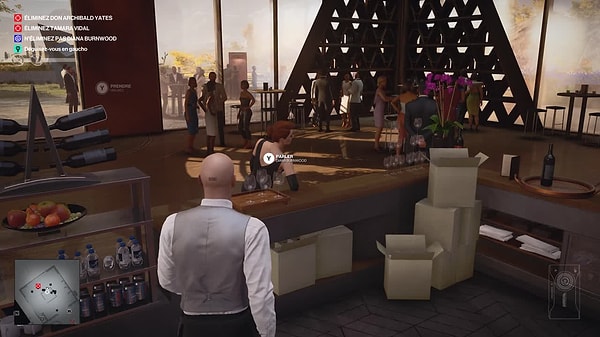 Hitman 3 is the combination of all the best aspects of all its previous installments which is always counted as one of the top replayable games of all time. What makes the interesting value of this game are added challenges at every level which require multiple skills in order to survive.
Creative skills and impressive tactics are requested in this game which the player comes to love for they are able to open up new opportunities to slay all the targets for their own victory. Hitman 3 has a  real-deal playthrough that allows you to be Illusive Targets, Sniper Assassin, and Escalation, allowing you to have different experiences in every mode of your choice.
Rust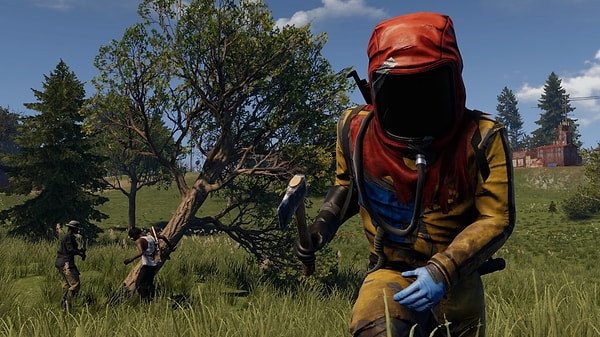 Rust is a game of surviving in the wilderness and the only thing that was given for you to survive is a rock and a torch. The gameplay is very immersing as it requires you to craft your own weapon, collect resources, form a clan, and build a house for your safety. Moreover, you can take supplies from your enemies which is the most exciting part of the game for sure.
However, in this game, it is not only the rivals who are your opponent because nature gives you the scariest experience of them all. As if you are in real life, hunger, thirst, cold, and wild attackers will also threaten your survival. The desire to survive in this game is the catalyst for players to stay hooked in this survival game.
Monster Hunter: World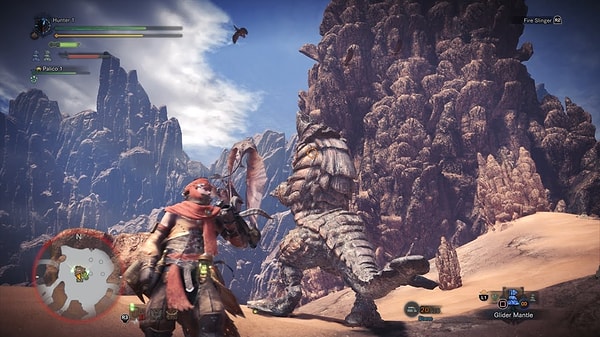 Another wilderness survival game where you are tasked to explore twelve huge environments to collect resources for you to be able to create and upgrade your weapon. Just be careful not to be chopped by the monsters in these perilous battles!
The game not only gives you the most awaited adventures but also comprises impressive animations. Gamers can also party with other players to add more fun and help during the hunt.
League of Legends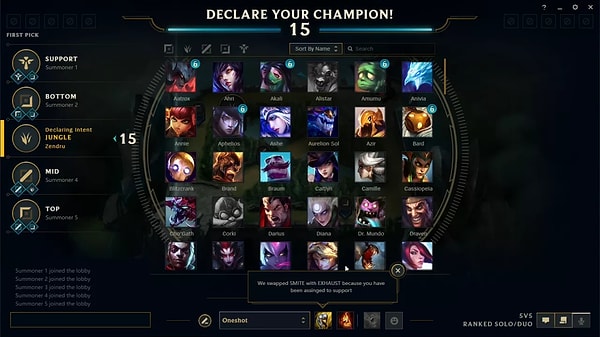 The game allows you to choose your hero and join the team in combat for victory.  League has become one of the most iconic games for the longest time for it serves the addicting MOBA experience of slaying your opponents, farming minions, and epic teamfights.
 With over 140 champions currently available, your gaming experiences will never be the same. Though you're playing on the same map for almost every game, every match is a unique experience. With the game's ranking system, you'll surely be hooked for endless hours.
Dota 2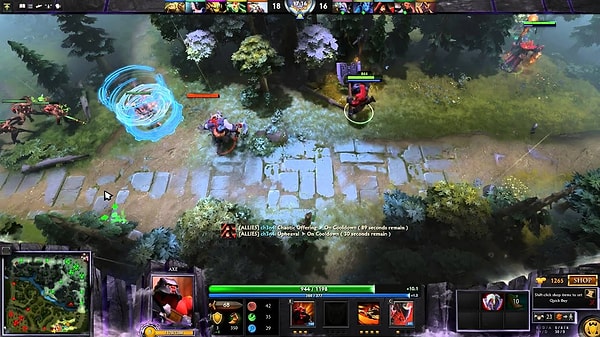 There is no wonder why this game is on the list. The classic game of keeping your enemies away from your base while creeping down to destroy their defense for great victory will never serve boredom for most of its players.
The game has a variety of heroes to offer, each with its own skills and abilities. You can play with your team and enjoy a never-ending battle with endless possibilities in every match. There's quite a learning curve but once you get the ropes it will be endless fun and grind with a skill ceiling as high as the sky.
The Elder Scrolls Online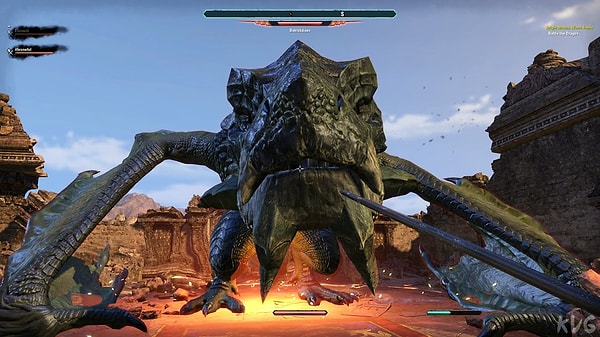 Unleash your potential in escaping the prison of the soulless and explore the world of Tamriel with amazing skills that you can level up in every quest you complete. This sandbox MMORPG game gives its gamers a whole new experience in a vast continent where a variety of characters are offered for different playthroughs.
Skyrim's idea of simplicity yet an epic level of fantasy adventure made this game an instant hit for its gamers. The flexibility and the user-generated mods available for free gave the game its massive replayable value.
Destiny 2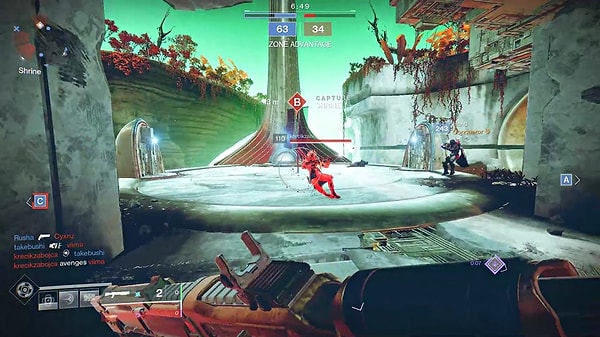 Destiny 2 is kept alive and kicking pretty hard by its addictive gunplay element. The idea was brought to existence by developer Bungie. It's not only the title that makes this game iconic but also its impressive elements that serve as a new expansion pack for gamers to enjoy.
The concept is a team play either with friends or some online strangers who wanted to be on a mission to defeat your enemies. What makes it more engaging is that it blasts players' competitive spirit to win every battle in order to level up.
Dead by Daylight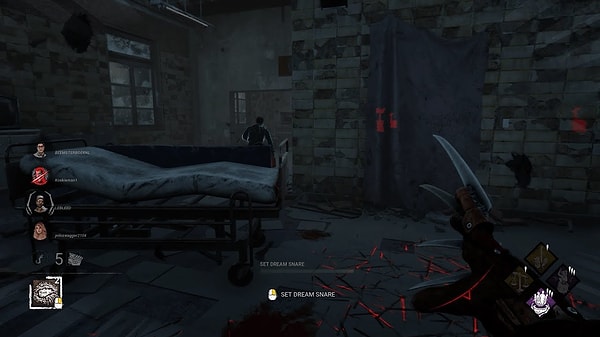 A game of escape with your fellow survivors against the killer will keep your heart pumping fast over and over again. Test your skills in escape plans like fixing generators, and unlocking the Hatch and gates while staying out of the Killers' sight. However, if you are into a predator type of character, you can be the killer and hunt for the escaping prey, your choice.
The game offers different players with their own unique skills which you can choose to play. There's no way you can stop yourself from engaging in this thrilling mystery gameplay, making this game one of the best on our list.
Control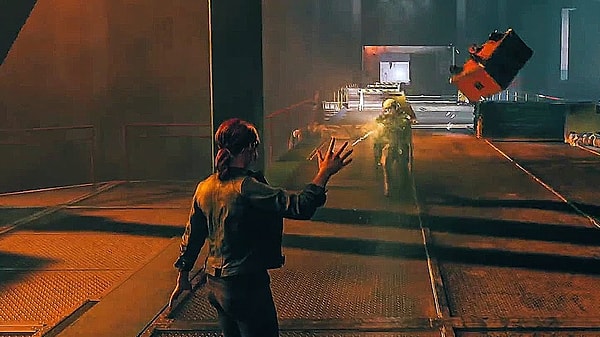 Another mystery thriller game with a unique storyline involving guns and supernatural abilities. It started with a shooter that ends up having various fantasy abilities.
If you are into levitation and telekinetic abilities, this game will surely hook your interest. The story does not allow any dry moments by keeping the atmosphere intense for players to experience an adventure of a lifetime.
No one can stop the adrenaline rush! If you are a gamer who is tired of trying multiple games and want to settle for something that will kill your boredom and will keep you invested for as long as possible, try some of the games from this list and turn your boredom into a blast!
Scroll Down for Comments and Reactions