News
10 Best Dogs in the Pokemon Franchise: Man's Best Friend
10 Best Dogs in the Pokemon Franchise: Man's Best Friend
Considered man's best friend, dogs are not only playing this role in movies and real life. The Pokemon franchise also takes a step in adapting different dog species turning them into loyal pocket monster companions.
The world of Pokemon contains several canine-like Pokemons that trainers can catch and accompany on their journey. These Pokemon ranges from any type, having their unique loads of skills and distinct designs. Among all the types that the franchise put into action, some of them were shown to have greater skills and exceptional abilities, and the toughest 10 were ranked in this very article.
10. Yamper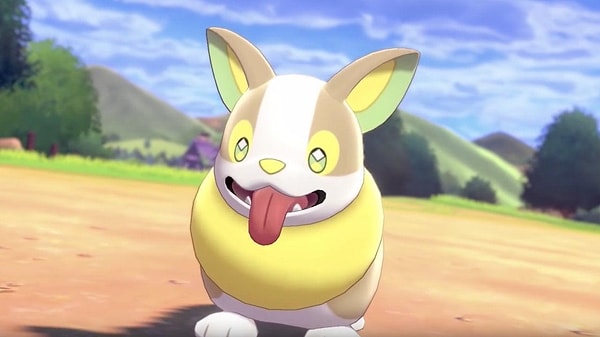 Inspired by the extremely cute breed of Corgi is an adorable electric-type pokemon. Yamper was introduced in the Generation Eight of the Pokemon series. This pokemon is most loved by fans who are into cute-sized companions.
Aside from its natural cuteness, Yamper is also a good choice as an all-arounder pokemon. This pokemon might not start as a great fighter but its evolution improves its skills which make him worth the catch. But without him battling for victory, this little fur ball always wins to his fans in terms of cuteness and loyalty.
9. Zacian and Zamazenta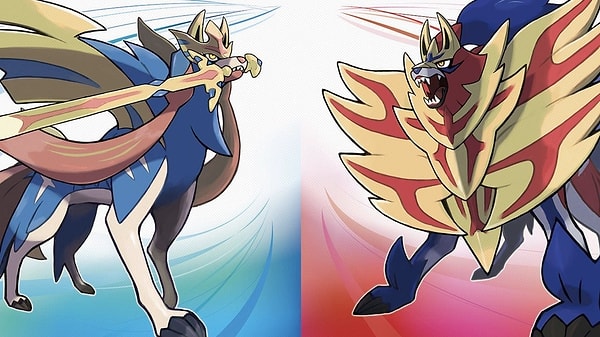 This duo of two legendary pokemon which resemble a wolf exists as one of the most powerful Pokemon of the canine family. Known as Galar's Hero Duo, these two have been proving their significance to the franchise and were featured as banner Pokemon for its two mainline games.
Dacian and Zamazenta are the predators of the battle arena possessing a total of 670 base stat. With Zacian for offense and Zamazenta as a tank, these two come unbeatable and can even grow stronger on their Crowned Forms making them formidable opponents.
8. Umbreon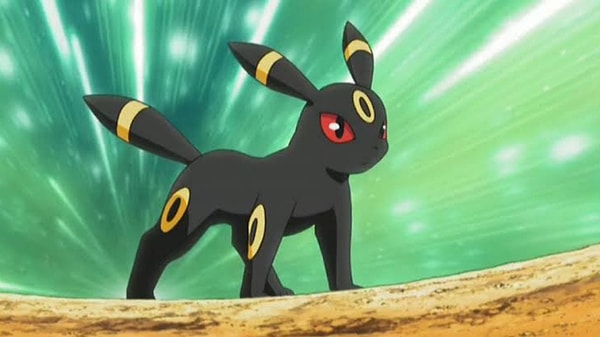 Umbreon is one of Eevee's evolutions with a majestic design that resembles a mystical black dog from a British myth.  This dark-type pokemon appears to have majestic yellow markings that glow in darkness or whenever it feels great excitement.
Umbreon is a nocturnal pokemon and his ability to see clearly at night puts it at a great advantage. Umbreon's special defense stat of 130 and a defense stat of 110, is his great skill in order to withstand his opponents. This pokemon is strongest against Psychic, Dark, and Ghost-types
7. Rockruff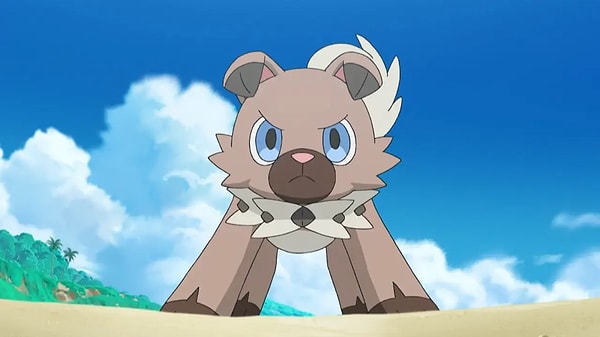 Rockruff is an adorable Rock-type pokemon first introduced in the franchise' Generation VII which gained more popularity after Ash caught one. This pokemon is more on the friendly side which is the best option if you love petting you're Pokemon.
As a Rock-type pokemon, Rockruff is best on attacks but can create more rampage on the battlefield when it evolves to Lycanroc. It also has this great skill in picking up certain odor and remembering it for a long time which makes this pokemon a great companion for mysterious exploration and adventures.
6. Lucario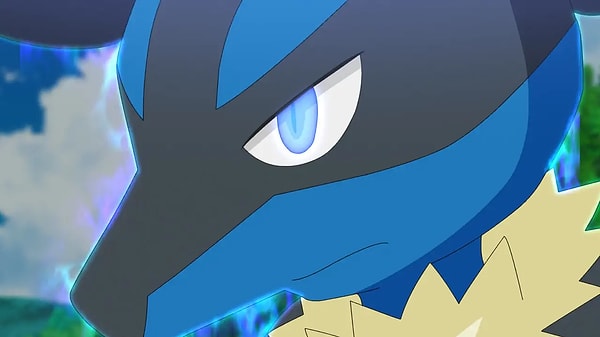 The most unique feature of this interesting pokemon is its Egyptian God of Death-inspired design which struck most fans over the years. Since its first appearance as the Generation IV Pokemon, Lucario has become one of the most favored pokemon in the series.
Lucario is a great pokemon during battles that intimidates most of its opponents with its unique aura-based offense and an exceptional combative attitude.
5. Mightyena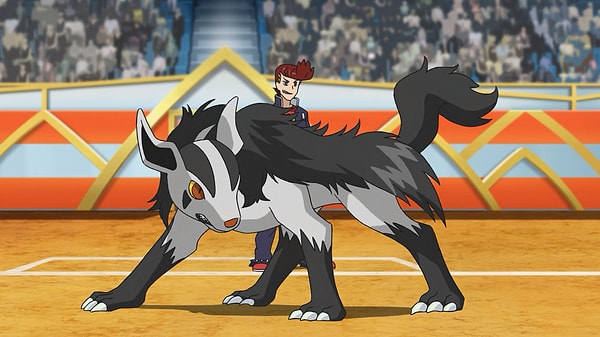 Mightyena is the evolved form of Poochyena which turned out to be larger than its previous form. It appears to be a hyena-wolf hybrid mixed with dog-like characteristics. This pokemon is also driven by its naturally territorial and aggressive features.
Mightyena is one of the most remarkable dog pokemon in the series who turns out to be a part of villain groups in the Hoenn region to protect some of their valuables.  Its Dark-type moves like Bite became its asset in most fights accompanied by its agility that can outstand its opponents in the arena.
4. Lycanroc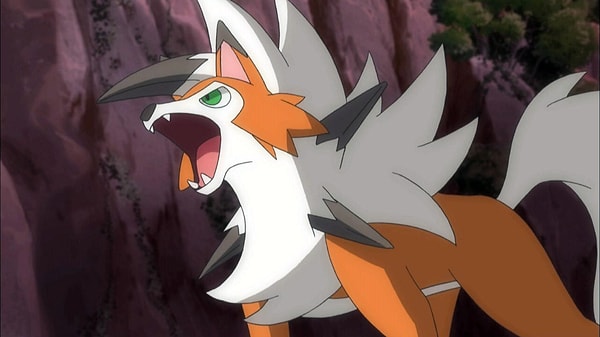 Lycanroc is one of the few pokemon that evolve into multiple forms and for this pokemon, it can either be a Midday, Midnight, or Dusk. This unique quality of a pokemon makes Lycanroc an outstanding member of its kind, magnetizing the interest of every trainer that spots them.
Lycanroc is a consistent Rock-type pokemon no matter what form it takes. It gained a lot of popularity after Ash's Rockruff turned into a Dusk Form Lycanroc in an episode of the series. This multi-form pokemon was known for its signature attacks like Crunch, Stealth Rock, and Stone Edge.
3. Houndoom
This pokemon is one of the most realistic dog-looking pokemon in the franchise.  Houndoom is a territorial pokemon that is presented to be a terrifying-looking companion that is great at guiding and guarding. It is also a great pokemon in battles with its impressive base stat of 500 in total that can be maximized to 600 when it mega evolves.
Being a Dark Pokemon, Houndoom and its evolution Houndour is one of the most dangerous monsters to fight with. It reaches its maximum potential with sharper horns, a more pointed tail, and an additional chest armor which not only makes it looks more perilous but also a destructive foe to mess with.
2. Growlithe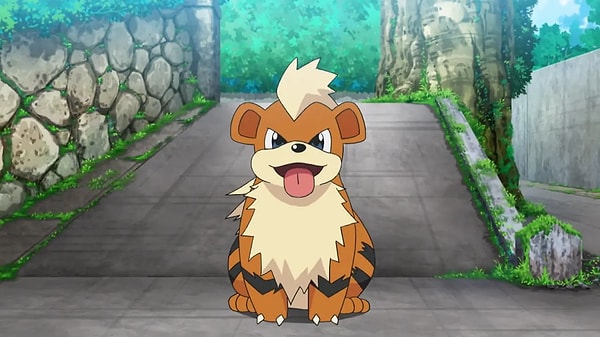 Popularly known as the Puppy Pokemon, this fire-type pokemon Growlithe was first introduced in Generation I of the franchise. Growlithe evolves into Arcanine when exposed to a Fire Stone, but without its evolution, Growlithe is a furry pocket monster with a bushy tail and black stripes on its fur.
Although Growlithe appears to be a little fur ball, it possesses impressive strength and a fearless personality even when faced with monstrous enemies.  Growlithe is an overprotective pokemon that never gives up without a fight especially when it comes to its owner's safety. This small but terrible ally is adored by many fans all over the world.
1. Arcanine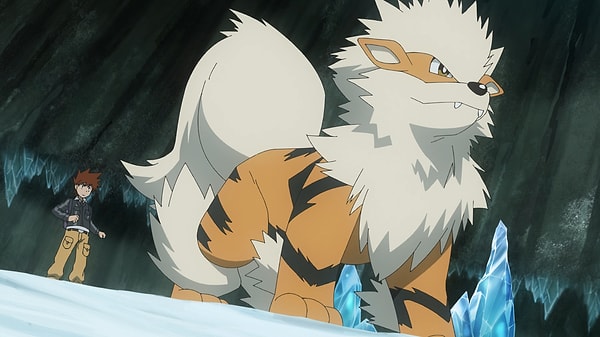 On top of the list reigns one of the greatest dog pokemon that the franchise has ever made. From the name itself, Arcanine is the pokemon that is closest to the canine creatures. Its resemblance to real-life dogs is undeniable and it can be seen through his fierce and triumphant personality mixed with friendliness and loyalty.
Arcanine is also an expert when it comes to combat. Some of his powerful moves like Burn Up, Flare Blitz, and Extremespeed, are all enemy destroyers and victory snatchers. This pokemon is on different levels compared to others of its kind. Its loyalty and strong personality show a real man's best friend deserving to be on this list's top spot.
There are tons of different kinds of pokemon that the franchise can offer and this list is just a taste of Pokemon World's greatness. Along the way, you'll meet more of them which you would come to adore. They are great companions no matter what type they are and having only 10 on the list will never be enough for all fans, therefore, keep posted on the upcoming list to come get to know more of these adorable pocket monsters!
Scroll Down for Comments and Reactions