News
Young Dolph Net Worth: How Rich Was The Late Rapper?
Young Dolph Net Worth: How Rich Was The Late Rapper?
Before the tragic incident that eventually ended the prime of one of the most influential rappers of our time, let us travel back to where it all began. This article will show not only the sad end but also the interesting journey that the rap star who used to be called Young Dolph took, along with the main point: how rich was Young Dolph's life, and what is his net worth?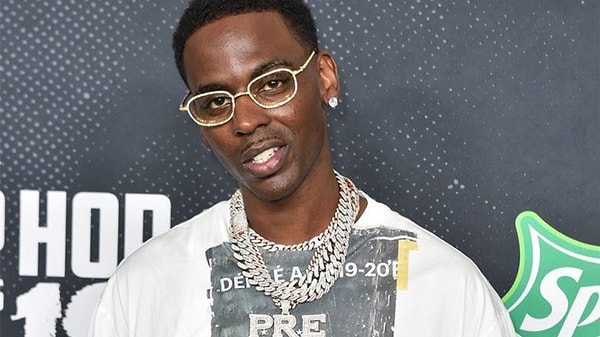 Young Dolph's Early Life
Young Dolph was born with the real name Adolph Robert Thornton Jr. on July 27, 1985, in Chicago, Illinois. When he was 2 years old, his family moved to Memphis, Tennessee, together with his two sisters and two brothers. Both of his parents were crack addicts, so he spent most of his childhood with them out of sight.
Just like most of the kids in Memphis, Young Dolph spent most of his time in the care of his grandmother, whom he described as the 'meanest person' he had ever known. According to Young Dolph, his grandmother would often not allow his friends to visit him at home but would occasionally let his homeless friends stay with them. He spent his childhood education at Hamilton High School.
With all this childhood bummer going on, Young Dolph developed an interest in music as it gave him solace. By and by, he learned to vent out all his frustrations by writing lyrics, and by then, he had started his little journey throughout his career. After earning a high school diploma, he started focusing on his musical career.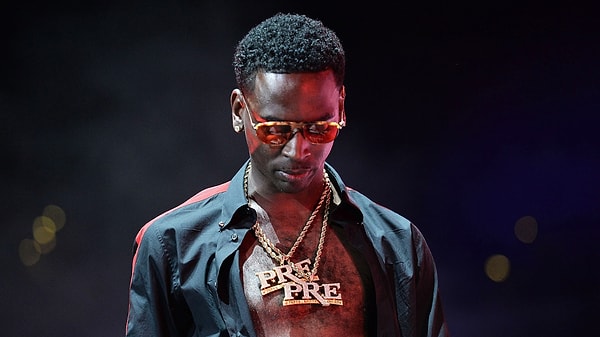 Young Dolph's Musical Journey
Talent runs in the family, and one of the influences that brought Young Dolph to the paradise of music is his second cousin, Juice Wrld, another music icon who made a name for himself in the industry.
With all the support and encouragement he got from his cousins and friends, he launched his first mixtape, 'Paper Route Campaign,' in 2008. His release established his local popularity, which pushed him to go further. Two years later, Young Dolph established his own independent record label, Paper Route Empire. Under his own label, he released his first mainstream mixtape, Welcome 2 Dolph World, which was hosted by Atlanta DJ DJ Scream.
After releasing his High-Class Street Music and High-Class Street Music 2 in 2011, Young Dolph shifted his rap style from a Three 6 Mafia and 8Ball & MJG-inspired rap flow to his personally developed style, which was described as 'vociferous' with a magnetic delivery and a 'uniquely deep voice.' His first mixtape with his original style was called A Time to Kill and Blue Magic and came out in 2011.
In 2013, he released a collaboration mixtape, East Atlanta Memphis, which featured artists including Young Scooter and Big Bank Black. He was also featured in a Billboard hit and a double platinum hit single, 'Cut It,' by O.T. Genasis back in 2015. And in 2016, his album release 'King of Memphis' marked his debut in the rap industry, as it was positively recognized by critics. The commercial success of the album reached the 49th position on the US Billboard 200. His album releases in the following years subsequently took positions on the US Billboard 200. This includes his 2017 albums, 'Bulletproof,' which stole the 36th position, and 'Thinking Out Loud,' which took the 16th spot.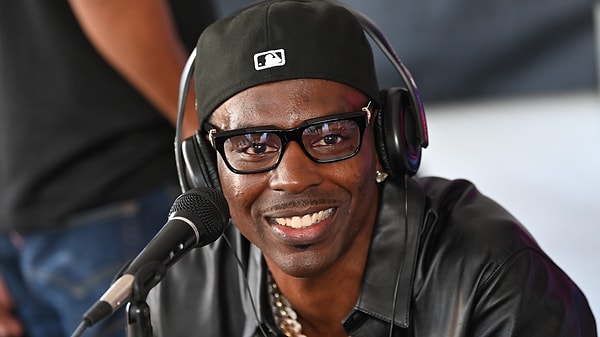 In 2018, Young Dolph and his cousin-by-marriage Key Glock released the single 'Major,' which was spotted at number 47 on the Hot R&B/Hip-Hop Song chart. In the same year, he reported having been offered a $22 million label deal, which he immediately turned down as he preferred to stay on his own independent label.
Again in 2019, Young Dolph collaborated with Key Glock, and this time, their album was ranked number 8 on the Billboard 200, earning each of the artists their first top 10 albums. His seventh album was released in 2020 and features Megan Thee, Stallion, and Death Row.
In 2021, he was rumored to be thinking about retiring to spend more time with his children as they grew up, which Young Dolph could not do because he was racing against his rival, death.
Young Dolph's Tragic End
Young Dolph's life, which did not begin beautifully, also concluded in a tragic way. On November 17, 2021, at Makeda's Homemade Butter Cookies, he received bullets instead of cookies for his mom. Two armed men were reported to have shot him dead. It was revealed in the autopsy that 22 bullets had taken him down; some wounds were sustained in the forehead and back, thus causing his early passing. At the age of 36, Young Dolph's journey ended.
In memory of the famous rapper, 'Long Live Young Dolph,' a tribute album with songs by his music industry friends, came out on January 21, 2022. It was put out by Paper Route Empire.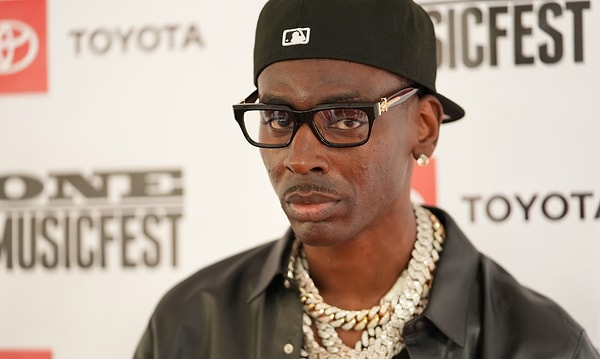 Young Dolph Net Worth
Several reliable internet surveys revealed that Young Dolph's music career allows him to produce a net worth of $3 million throughout his lifetime. His luxury includes an extensive real estate investment portfolio covering 100 rental properties, supercars, and luxury vehicles, including the Dodge Challenger, Ferrari, and his other collections. But his charitable work is the great luxury that can beat all of his material things. His possessions enabled him to generate his philanthropic deeds, donating money to his alma mater and giving motivational speeches to the students. He is also known for hosting Thanksgiving dinners. At one point, he was giving away two hundred turkeys to the people of the West Cancer Center. Along with his kindness, he started a campaign with the Ida Mae Family Foundation, an organization that helps poor people in Memphis get the things they need to live.
Though Young Dolph lived a short life, he will be immortalized along with his good deeds. Even though he won't be there anymore to share his talent with the world, through his music, Young Dolph will forever be heard. His music will forever be there to remind everyone that a rapper with a generous heart once lived.
Scroll Down for Comments and Reactions