News
Will Aidan Be in 'And Just Like That' Season 2?
Will Aidan Be in 'And Just Like That' Season 2?
Are you one of those fans disappointed not to see Aidan in the Sex and the City sequel? Worry not because a very strong word has it that John Corbett may come back as Aidan on the second season of And Just Like That.
The comedy-drama series aired its first episode on December 9 2021, but truth be told, the audience wasn't thrilled with the return of the Sex and the City-aged stars. 
The reboot has received mixed reactions, rating at 5.6/10 on IMDb, 48% on Rotten Tomatoes and 69% on Google Reviews. Funny enough, the series' audience score is lower than critics' (29%), while vice versa applies in most situations. This shows how detestable And Just Like That is to fans.
Nonetheless, curiosity gets the long end of the stick, and many are just dying to know how the second season pens and mostly if Aidan, Carrie's long-lost boyfriend and ex-fiancé will return.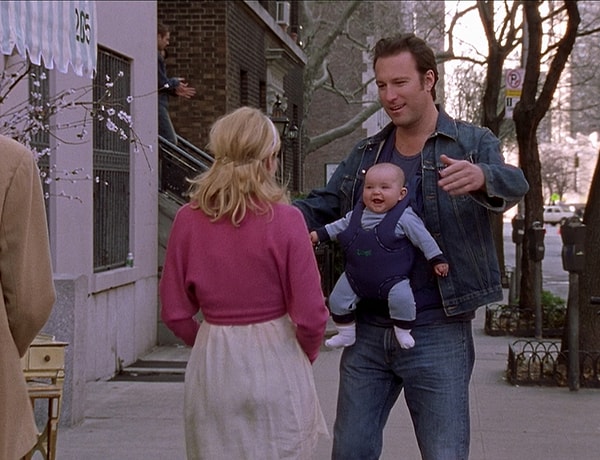 Who is Aidan Shaw?
In the 1998 predecessor series, Aidan was Carrie's perfect boyfriend. They began dating in the show's third season, and he was everything Carrie could have imagined in a partner- caring, loving, faithful, supportive and not to mention tall and handsome. 
But of course, the narcissist Carrie ruined the relationship by cheating on Aidan with Mr Big. The two reunited again in the fourth season after Carrie coerced Aidan into forgiving her. However, their second go at it wasn't any better, and in fact, things had taken a toll, with Carrie forcing Aidan to accept her friendship with the guy she cheated on him with. She also often took out her anger and frustration on Aidan and wouldn't wear the engagement ring he gave to her on her finger. 
Despite the furniture designer being too good for the undeserving Carrie, his feelings for her never fizzled, evidenced by the spontaneous kiss when the two met in Abu Dhabi in Sex and the City 2 (2010).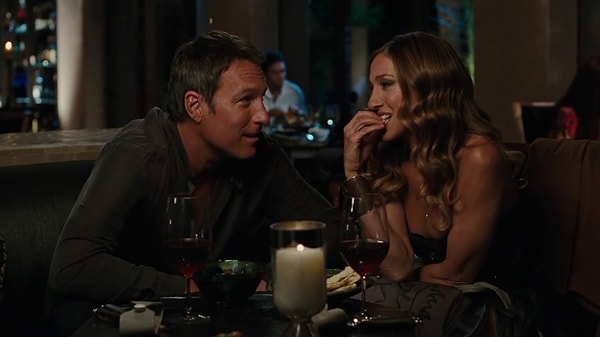 Will Aidan Shaw Star in 'And Just Like That' Season 2?
Deadline declared that Corbett will appear in multiple episodes on the second season of AJLT, however, HBO Max hasn't backed up those claims yet. Still, fans are excited about the ray of hope. 
Aidan has been one of the predecessor's most loved characters, so it's no surprise that fans want him back, hopefully as Carrie's love interest again or something else worth watching in the second season.
John Corbett on Film Projects
Since Sex and the City, Corbett has landed other romantic roles in films such as My Big Fat Greek Wedding (2002), and its 2016 sequel and I Hate Valentine's Day (2009). Surprisingly he starred alongside Nia Vardalos in all the rom-com films.
Scroll Down for Comments and Reactions