Why 'Wheel of Time' Doesn't Deserve A Second Season
Amazon's 'Wheel of Time,' based on Robert Jordan's epic novels, just wrapped filming of its second season, and we're still trying to figure out why. The show was popular, but it ended up being a disappointment for a lot of fans. It was lacking in every department, from writing to production, and not just because it was filmed during COVID restrictions. Here's why we think 'Wheel of Time' doesn't deserve that second season.
Production Quality
Visually, the 'Wheel of Time' was underwhelming. Robert Jordan created an expansive, detailed world with culture, traditions, landmarks, and a distinct aesthetic. It dwarfed Rowling's Wizarding World, made Narnia look like a theme park, and could easily have rivaled Tolkien's Middle Earth. We are talking about High-fantasy of the highest grade. But the shots in the show seemed cheap, like Power Rangers stabbing at Putties in the forest. It was almost like watching a B-film with designer costumes.
The Sets
Tar Valon, home of White Tower, and the second largest city in Jordan's world, seemed to have been filmed in a space that was less than 10 yards long. You could practically reach out and feel the styrofoam and plastic buildings. They had impressive visuals showing a shining city from the distance. The characters look around in awe, but it was so fake the cameras themselves wouldn't have felt out of place. There was a boundary to things, and not just in Tar Valon either, throughout the entire production.
Rand
The show made the dragon's identity a mystery, completely skewing the first-person perspective we see in the book. We were supposed to experience this magical world through the eyes of a country bumpkin, Rand, the main character--who was not a male model. There were times when we could see his blush and foundation. Much of his arc was based on sex, seduction, and kissing, but they didn't show the love story that was so compelling in the books. They also used common tricks like poses, dialogue, and film shots, to sexualize him. To the trained eye it was obvious they wanted a heartthrob, not a three-dimensional protagonist. That wasn't the worst of it, either. We were supposed to see the other characters develop through his eyes. Instead, they chopped up the scenes, letting the story play out from the perspective of others, without ever giving us enough time to care about them.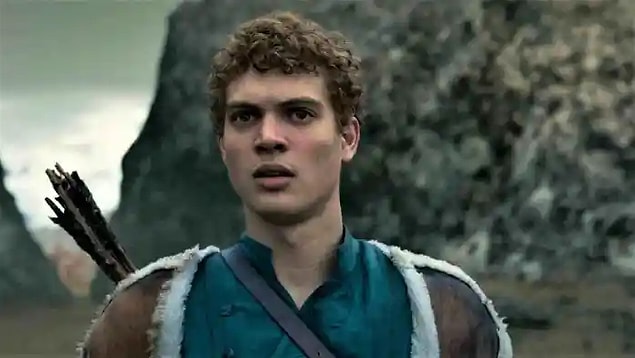 The Antagonists
We love heroes, but let's face it, the bad guy defines the narrative. A good antagonist should be powerful, menacing, and compelling. They drive the story. No offense to Robert Jordan, but calling the bad guy the Dark One just doesn't cut it. In fact, it's unacceptable. Had they gotten into the full story behind the antagonist maybe that would've worked. Instead, they spit out a quick verbal explanation in a few seconds, then started on their journey. As most good writers will tell you, you should show, not tell. Give us visuals, something unforgettable, not a quick conversation. This was also a problem with the other Aes Sedai. Bad guys, like Liandrin, are announced and identified immediately, and they do very little to earn their titles. What's the point of writing a story and spending $90 million on it if you're going to tell us everything and show nothing?