News
Who Will Victor end up with in 'Love, Victor' Season Three?
Who Will Victor end up with in 'Love, Victor' Season Three?
Hulu has always ensured its fans a constant flow of great films. The streaming platform has returned with another super-hit teen romance-comedy installment, Love, Victor season three. 
The series has received positive reviews and critics from viewers for satisfactorily mixing emotions, romance, and drama with an intriguing description.
The Plot for 'Love, Victor' Season 3
This third and final installment, Love, Victor, centers around Victor Salazar, who has finally understood his sexual identity. We will see the high school teenager on his self-discovery journey as he concentrates on who he wishes to become rather than with whom he wishes to be. 
With the after-high-school aspirations coming closer, Victor and his squad are forced to prepare for new challenges they must face on the way to a better future. This season is filled with a roller coaster of feelings where Victor must choose who he wants to be with between the newcomer Rahim and Benji.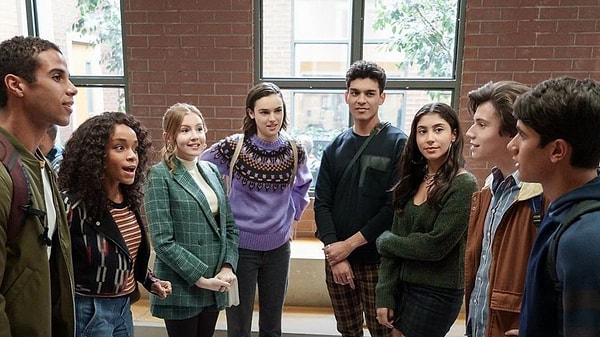 The Cast and Production Team
Starring in this third season includes Michael Cimino portraying Victor Salazar, George Sear playing Benji, and Rachel Hilson. Other characters include Isabella Ferreira, Anthony Turpel, James Martinez, Ava Capri, Ana Ortiz, Mason Gooding, and Bebe Wood. 
Love, Victor is written, created, and chiefly produced by Elizabeth Berger and Isaac Aptaker. Shawn Wilt and Nick Robinson are the producers in cooperation with 20th Century TV, The Walk-Up Company, No Helmet Productions, and Temple Hill Entertainment production companies.
When Does 'Love, Victor' Premiere?
Scroll Down for Comments and Reactions