Who is RuPaul's husband, Georges LeBar?
News
>
Who is RuPaul's husband, Georges LeBar?
RuPaul Andre Charles, or more famously known as RuPaul, is an American drag queen, TV personality and model. He is most prominent for being the producer, judge, and host of RuPaul's Drag Race, a reality TV show that circles on various drag queen performances. Here are a few things that you should know about him:
RuPaul was born and raised in San Diego but gained prominence when he settled in New York City.

He found his home in the LGBT culture in NYC by being a staple in the community's nightclub scene.

He is a Primetime Emmy awardee and was also included in the 2017 Time 100 list most influential people in the world.

RuPaul and his husband tied the knot in 2017 and are in an open marriage.
Now while RuPaul is literally in glitz and glamor almost all of the time, there are still some things that he likes to keep simple— just like his relationship.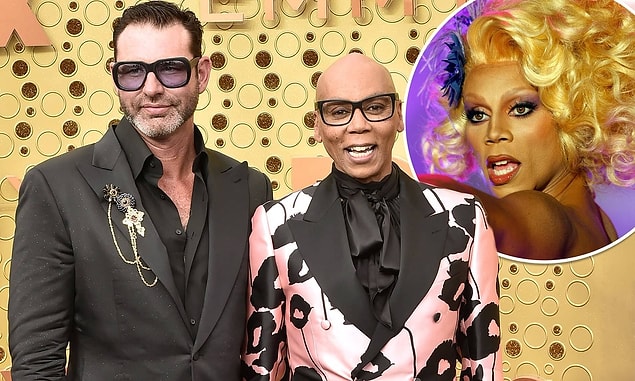 RuPaul's relationship Georges LeBar
In 1994, RuPaul met Australian painter Georges LeBar in New York City nightclub, Limelight. LeBar was actually celebrating his birthday that night! It has been said that the couple started their relationship just a week after meeting each other and were often spotted flying to different states and countries.
The couple dated for more than 23 years before deciding to marry each other in a private ceremony in 2017. Sources also say that the date of their marriage was actually the anniversary of their first meeting. RuPaul says that he and LeBar are in an open marriage so as to not put restraints on the love of his life.
Since we now know the beginnings of their relationship, let us take a closer look at LeBar's life.
Georges LeBar's Lavish Life
LeBar was born and raised in Australia before studying and working around the globe. According to Georges' website, he has a background in fashion and design, having studied in Paris, New York, and most recently in Miami. Having such experiences under his name and being RuPaul's husband, you cannot help but think that Georges' life must be loaded— and you are absolutely right!
LeBar lives on a ranch owned by RuPaul. The ranch is about 60,000 acres big! It is so big that not only is it situated in Wyoming, it actually extends up to South Dakota! The ranch was inherited by RuPaul after his grandfather passed away. LeBar manages the massive ranch and mostly focuses on leasing the mineral and water rights to oil companies. Some ranchers also take advantage of the leasing rights for grazing their pasture.
Rupaul and Georges' involvement in Fracking
Now while the glam couple is successful in their respective fields, they still faced controversy, specifically on fracking in their ranch. This basically is an unethical way of extracting natural oils from a land. With these controversies, the couple kept their silence and never commented on the issue. In return, the internet just created memes on the couple's life.
Let us just hope that RuPaul and George's relationship bloom and expand, maybe as big or even bigger than their ranch.