Who is Dave Chappelle's wife, Elaine Mendoza Erfe?
News
>
Who is Dave Chappelle's wife, Elaine Mendoza Erfe?
Dave Chappelle is already a household name when it comes to comedy, but there are just some things that you might not know about him yet.
Comedian Dave Chappelle starred on Chappelle's Show in 2003 to 2006.

The comedian signed a multimillion dollar deal on Netflix for exclusive comedy specials.

He is married to his Filipina wife, Elaine Mendoza Erfe.

The couple has three children: Ibrahim, Sulayman, and Sanaa.

Dave and Elaine own properties in Ohio.
If you are a fan of comedy, then you absolutely know who Dave Chappelle is. Dave Chappelle rose to comedic stardom when he starred on his self-titled show, Chappelle's Show, in 2003 to 2006.
His unique take on comedy and on the absurdities of everyday life made him a staple in the comedy world. Because of this, Chappelle's show has been rebooted as a multi-episode series on Netflix. Originally scheduled to release three stand-up specials, it actually became four, and then five. Here are some of his comedy specials on Netflix:
The Age of Spin (2017)

Deep In the Heart of Texas (2017)

Equanimity (2017)

The Bird Revelation (2017)

Sticks & Stones (2019)

The Closer (2021)
Now while Chappelle is no-holds-barred in his work and shows, he actually is the opposite when it comes to his wife and family by shying them away from the spotlight.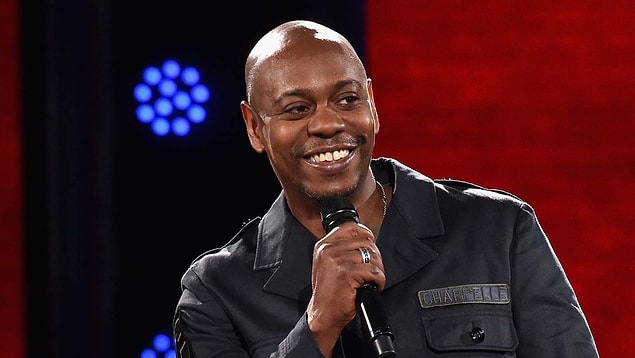 Who is the woman alongside Dave Chappelle's success?
Elaine Mendoza Erfe is Dave Chappelle's wife. She was born in Brooklyn, New York to Filipino parents on August 31, 1974. It was said that her parents immigrated from the Philippines to the U.S. before she was born to ensure a better future for her and their family.
Elaine's Childhood
Growing up, Elaine had always shown passion in cooking and wanted to be a chef, but nobody actually knows whether she pursued a formal education in culinary. Other details about her formal schooling are not known to the public as well. Speculations arose, however, that she continued this passion and hobby at home.
Elaine was also raised a Catholic-Christian home which is very different from Chappelle's Islamic background.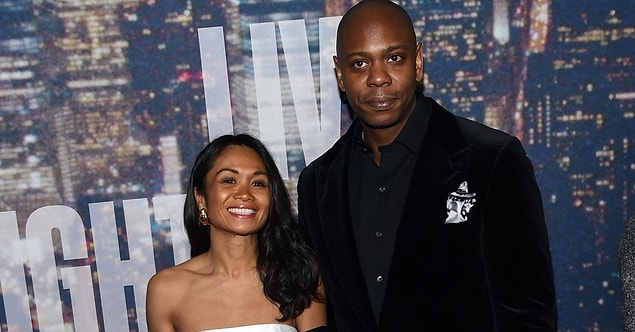 Dave and Elaine's Supportive Relationship
In 2000, Dave and Elaine met in Brooklyn, New York, the same place where Elaine was born. Just a year after, they got married in 2001. While Elaine and Dave have different religions and cultural heritages, they still maintain a good marital relationship.
Elaine also supported Dave in 2005 when the latter was involved in speculations that he left his family because of drug use. But the truth is, he was just in South Africa trying to get away from stress and to recollect and refresh himself, an action which was supported and encouraged by his wife.
In their 2-decade relationship, the couple already has three children: Ibrahim, Sulayman, and Sanaa. The only daughter sometimes appears in public with Chappelle.
The couple and their family live in a modest house sitting on a 39-acre property in Yellow Springs, Ohio.
Wife and Businesswoman
Dave Chappelle has built a business on his name and surely has a high net worth. While Elaine is not as famous as Dave, we can't say that she just sits back at home while her husband makes all the money for the family. As a matter of fact, Elaine actually manages multiple properties in Xenia, Ohio, most of which are rental properties. This makes their net worth sum up to about $47 million, based on a 2017 report by Forbes.
Now while not much is new on Dave Chappelle's career as of the moment, let us just hope that he enjoys his life with his wife and his family while we wait for what is next in his career.